Know The Bollywood Connection Of IRS Officer Who Busted Film Industry-Drugs Nexus
Mumbai: Saturday saw Bollywood superstar Shah Rukh Khan's son Aryan Khan being questioned by the Narcotics Control Bureau (NCB) following a raid at a party on a cruise ship off the coast of Mumbai.
The cruise ship was on its way to Goa.
NCB's Mumbai zonal director Sameer Wankhede had earlier confirmed that the agency was questioning Aryan Khan, Arbaaz Merchant, Munmun Dhamecha, Nupur Sarika, Ismeet Singh, Mohak Jaswal, Vikrant Chhoker and Gomit Chopra in connection with the rave party.
"All eight, including Aryan Khan, are being questioned. Based on their statements further action will be taken. Further action will continue on basis of inputs from detained people," NCB Chief S N Pradhan told the ANI.
Also Read: NCB Detains SRK's Son Aryan For Interrogation After Drugs Raid
"We are acting in an impartial manner. In the process, if some connections to Bollywood or rich people emerge, so be it. We have to act within the purview of the law," he said.
There must have been more than 300 raids in the last one year and it will continue whether foreign nationals, film industry or rich people are involved, he added.
The NCB began a probe into the Bollywood-drug nexus after the sudden demise of actor Sushant Singh Rajput. Wankhede, a top Indian Revenue Service (IRS) officer had then probed actress Rhea Chakraborty on a drugs conspiracy link, a DNA report said.
A 2008-Batch IRS officer, Wankhede is married to popular Marathi actress Kranti Redkar. She worked with actor Ajay Devgn in his 2003 film Gangajal.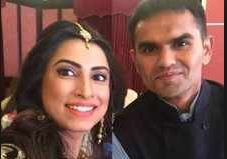 Film producer Hridaya Banerjee is his sister-in-law. Her husband Argha Banerjee is a creative director and producer, the report added.
Meanwhile, Cordelia Cruises has released a statement saying that it had chartered its ship for a private event to a Delhi-based event management company. "We are extending our full support and cooperating with the authorities," it added.