Koraput 'Breaks Away' From Decades-Old Rath Tradition
Innovation and newness are the new buzzwords. Even gods can't escape the trend or so it seems in Odisha's Koraput district.
For the first time this year, Sabara Srikhetra in Koraput, considered the most important temple of Lord Jagannath after Puri, will roll out three chariots for the sibling deities. From 1972 till now, there has been only one chariot in Koraput during the chariot festival.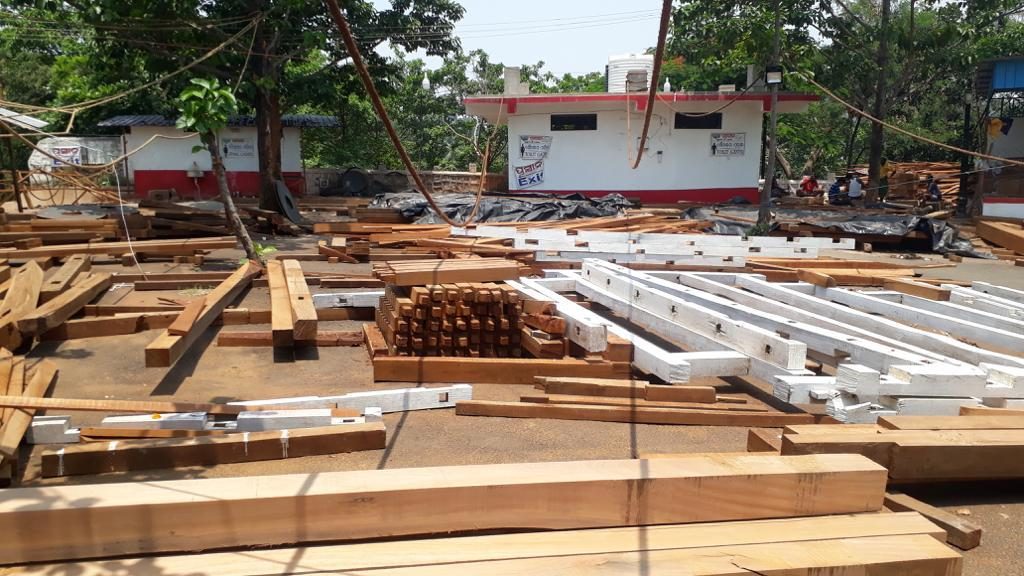 This 'break in tradition' has Koraput bustling with activity ahead of Rath Yatra. The local administration too has chipped in as the festival has been planned on a larger scale.
A team of 10 artisans from the Maharana family are in town to build the chariots.
Another team of five artisans has arrived from Chhattisgarh to create the 'parsa devata'. Headed by Munnalal Bishwakarma, a President-award winner, the team is toiling day and night to finish the work on time.
"This is a great feeling for all of us as we are doing this for the first time. The chariot festival is also hosted in our state but everything here is so grand," says Munnalal.
This apart, around five artisans have travelled to the town from the heritage village of Raghurajpur to make the horses and 'sarathi' for the chariots.
Every year, Sabara Srikhetra in Koraput takes all possible measures to give the idols of Lord Jagannath, Lord Balaram and Goddess Subhadra the finest look after their recuperation period following Snana Purnima.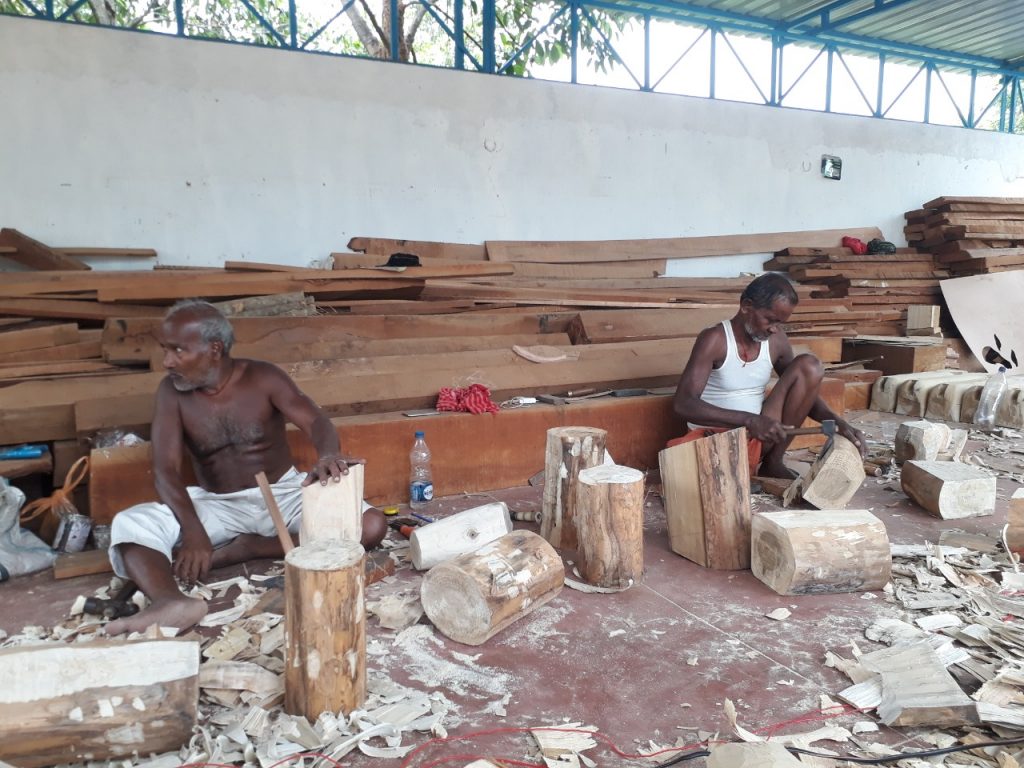 "It's like an unknown energy that gets instilled in us during this time," said Laxmidhar Subudhi, who is involved in chariot making, "The best part is, it gives us a chance to connect with Lord Jagannath and his siblings. We have been doing this since years but the excitement remains the same."
Last December, the district administration had kicked off the Sampark Rath. It had toured across the district to collect funds for the construction of the three new chariots.
"We are expecting a congregation of around one lakh devotees this year. Ahead of Rath Yatra, various stakeholders have been gathering to chalk out ways so that every ritual takes place at the right time. Decisions about how the crowd will be controlled and other matters are being discussed," said Gadadhar Parida, Secretary, Jagannath Temple Committee.