Mamita Meher's Family Moves Orissa HC To Fast Track Trial, Impartial Probe
Cuttack: Amid the ongoing protests by Opposition over alleged cover-up in Mamita Meher murder case, the father of Kalahandi schoolteacher, Suchandra Meher, has moved the Orissa High Court, seeking a time-bound impartial probe and trial in a fast track court.
The State Home Secretary, DGP, Balangir Collector and Superintendent of Police and Sindhekela IIC have been named as opposite parties in the petition.
The family is under mental pressure following the delay in the probe in the case, it added.
The matter, however, has not been listed for Wednesday.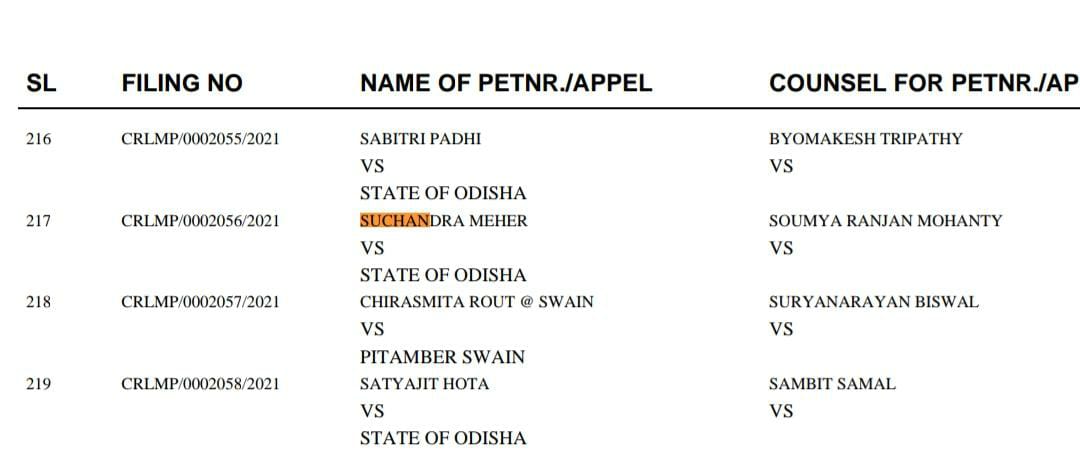 Senior lawyer Pitambar Acharya told a local channel the family has expressed concern over the ongoing probe by filing a writ petition even though senior police officers have denied any shortcomings.
"In murder cases, police get 120 days to file a charge sheet," he said.
Police had earlier claimed that they would file a chargesheet in the case within 45 days from the date of arrest of the prime accused, Govind Sahu, on October 19.
According to the police, Sahu had strangulated Mamita to death in his car while returning to Kegaon from Bhawanipatna on October 8. He confessed to having burnt and buried the body to destroy the evidence, the same day. The remains of the body were exhumed on October 19 from the under-construction Mahaling stadium along with an anklet, chain and a half-burnt bag.
Police claimed that Sahu murdered Mamita after she threatened to expose his extra-marital affair. Family members of the deceased, however, alleged that the accused was sexually harassing women employees of the school and she was killed to cover up the illegalities.
Minister of State for Home Dibya Shankar Mishra has been in the eye of the storm for his alleged close links with the accused.