Man Found Dead Inside Police Lock-Up In Sambalpur; Irate Villagers Torch Ainthapalli PS
Sambalpur: Irate people of Bhalupalli village set Ainthapalli Police Station on fire in Odisha's Sambalpur district on Friday morning after a man allegedly committed suicide inside the lock-up the previous night.
They also staged a road blockade near Bhalupalli village disrupting vehicular traffic between Sambalpur and Rourkela.
Sambalpur SP Sanjiv Arora rushed to the police station with additional police force to control the situation.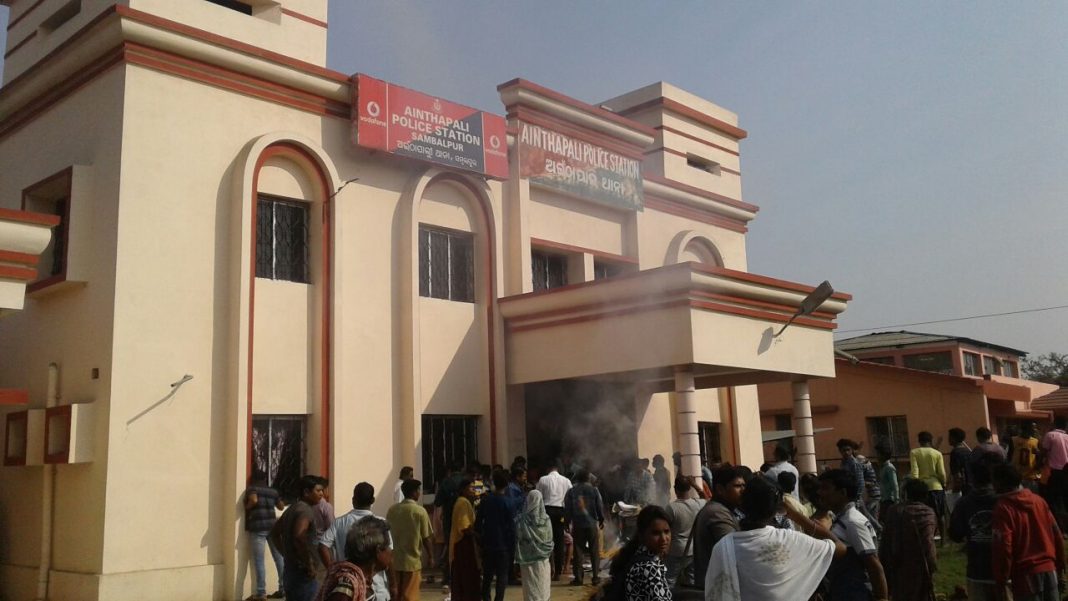 Sources said police detained Abinash Munda of Bhalupali village on Thursday on charges of theft and seized gold ornaments from his possession.
He allegedly committed suicide inside the lock-up by using a bedsheet late in the night.
Police took the body to Sadar Hospital where the inquest was done in the presence of a local magistrate and the deceased's family members. The body was later sent to Veer Surendra Sai Institute of Medical Sciences and Research (VIMSAR) for post-mortem.
Talking to mediapersons at Sadar Hospital, Sadar Tehsildar and Magistrate-in-charge Debendra Kumar Nanda said a team of doctors will conduct the post-mortem and the activities will be videographed in congruence with the guidelines of National Human Rights Commission (NHRC).
However, the family members alleged that police beat Munda to death.
"We went to the police station after police informed us about his death. We found a deep rope mark around his neck and injury marks on his body," said Mohan Munda, uncle of the deceased.
Stating that Munda committed suicide, the Sambalpur SP said police has started investigation in tune with NHRC guidelines.