Jharsuguda: When everything is getting hi-tech, why not farming? In these days of unpredictable climate change, precise information on weather conditions can go a long way in helping farmers avoid losses.
Debnarayan Rohidas of Jamera village in Jharsuguda district is one such farmer who has benefited by updating himself in farming and using new techniques.
"I am doing farming on my seven-acre land. I usually do paddy and vegetables farming. I have also taken three-acres of lease land for a pond in the village for the first time. I am doing fish farming there," said Rohidas.
Last year, I had suffered loss in farming due to pest attack. My crops got destroyed. I was worried then and could not understand what steps should be taken for this problem. I could not also contact an agriculture officer to take a suggestion. I started using medicine, suggested by the medicine shop owners but could not get any result out of it," he added.
"Once I received a voice message from Reliance Foundation Information Services (RFIS). They gave me a helpline number, with the help of which I could contact an agriculture scientist. I started using the medicine prescribed by him. Then my problem was solved. I got Rs 25,000 to Rs 30,000 profit out of paddy farming from two acres land this year," said Rohidas.
"As I am doing fish farming for the first time, I did not know much about this. With the help of Reliance Foundation helpline number, I got a lot of information about fish farming. I am earning a profit from this farming also," said Rohidas.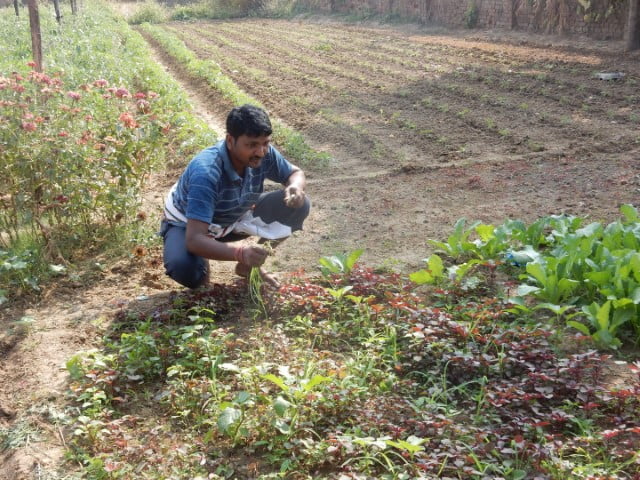 "I am really thankful to Reliance Foundation. I am now getting profit out of both paddy and fish farming. My life has become easier now," he added.