Bhubaneswar: Heralding a new chapter in Odisha tourism, Monaco-based luxury cruise liner Silversea Cruises docked at Paradip port on Saturday with 62 foreign tourists and 93 crew members onboard.
The tourists comprised nationals from the USA, Australia, New Zealand, South Africa and Britain.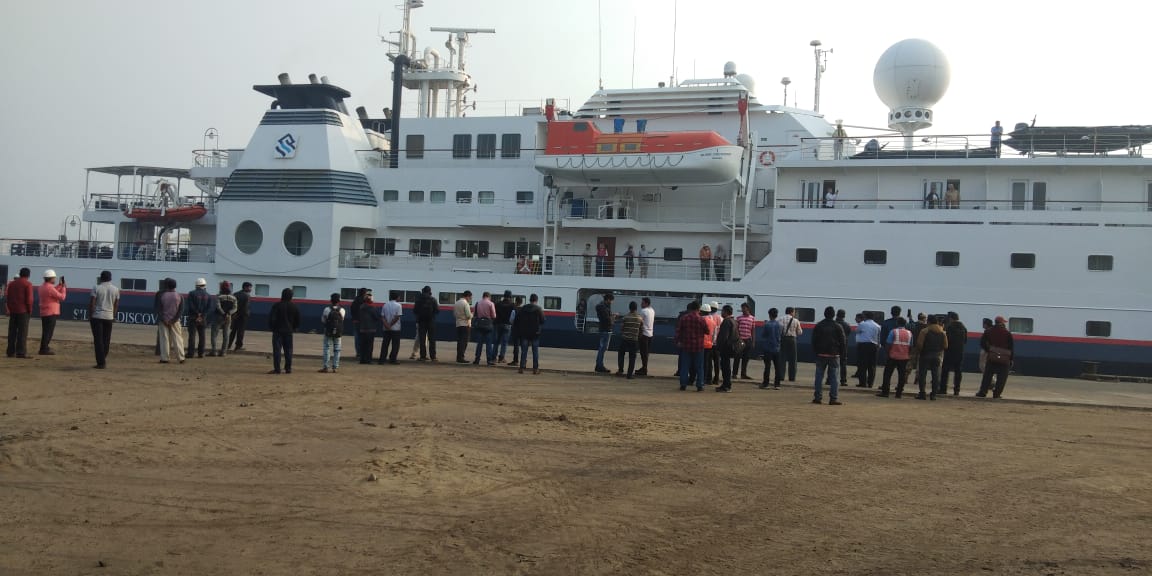 "During the time the ship remained anchored at the Paradip port, the tourists visited the famous Buddhist sites in Ratnagiri. However, they could not make it to Udaygiri due to the morning fog," founder of Travel Links Benjamin Simon told Odisha Bytes.
The visitors were enchanted by the beauty of country-side Odisha and confided that the warmth with which they were received in the state was the best so far in India, Simon added.
"They were treated to 18 types of traditional Odia delicacies, and they savoured every meal," he said.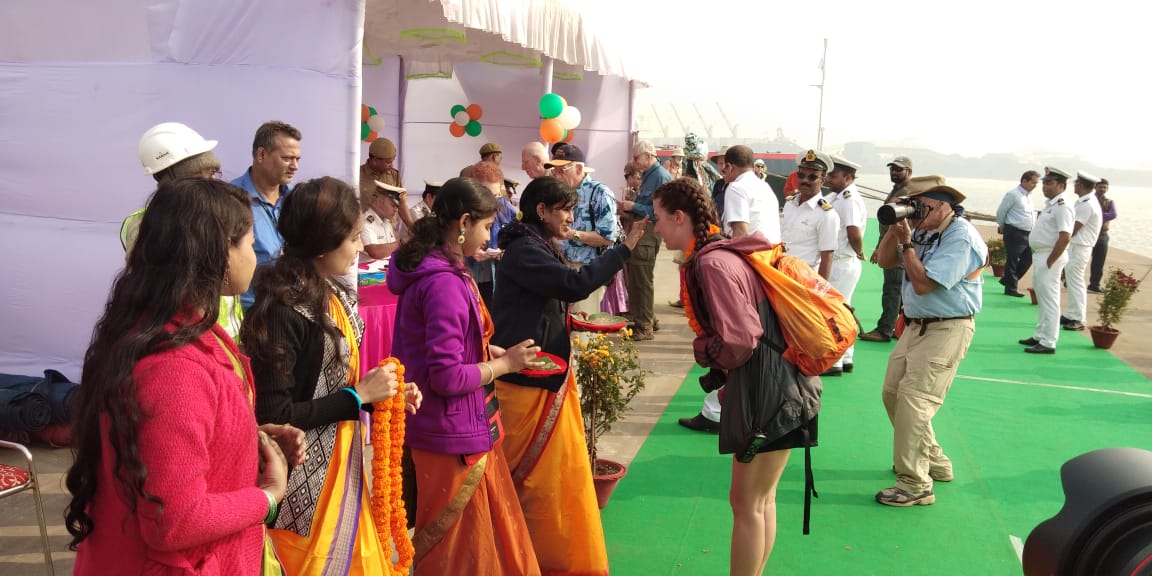 The positive aspect that has come out of this trip is the promotion that Odisha tourism has got. The experience that the tourists will carry back home will help the state get more luxury cruise liners, he said.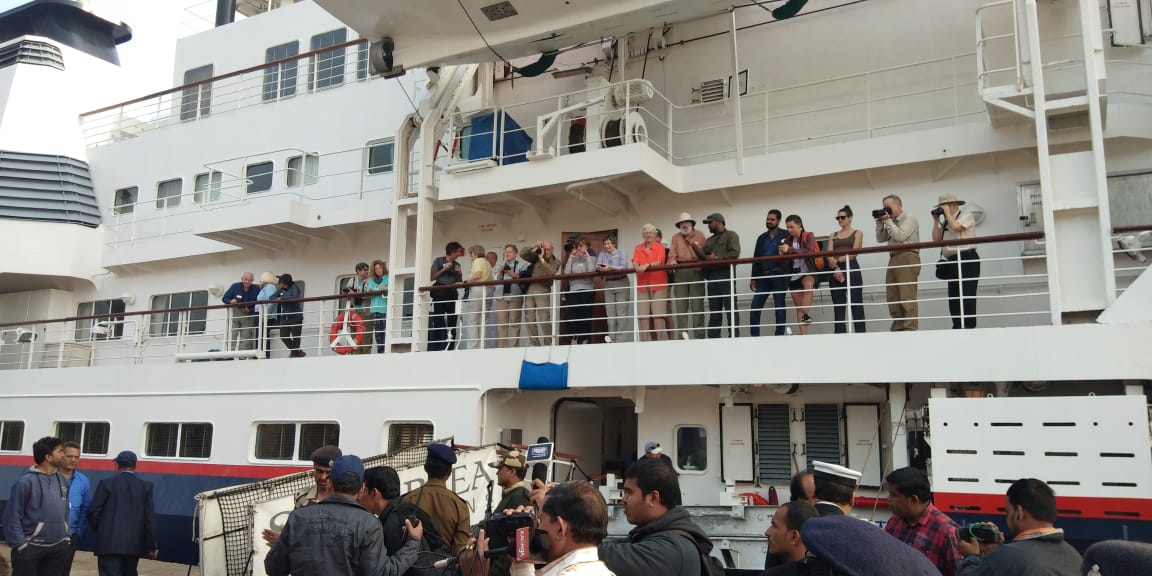 Silversea Cruises is recognised as the gold standard in luxury cruising, acclaimed both for its legendary European lifestyle and global reach of destinations.
In early 1980s, the first cruise vessel from USA had come to Odisha. It was followed by a few other European cruise liners in the late 1990s and early 2000.
However, the continuity of the port of call could not be maintained as there was expansion work of the national highways and traffic congestion, which could have put the tourists into inconvenience, Simon said.
The visit of a luxury cruise liner to the shores of Odisha comes almost after a gap of 15 years.
The cruise ship which started from Chennai during its 14 night Asia expedition voyage will anchor at Mahehkhali island, St. Martin Island (Bangladesh), Ngapali beach, Rakhine state, Mawlamyine&Hpa and Port Yazar in Yangoon in Myanmar.