Odia Man Makes Largest Cake In Dubai, Enters Guinness World Records
Bhubaneswar: A man from Odisha set a world record in making largest honey cake and entered his name in the Guinness World Records.
Preetam Patnaik of Raghunathpur near the capital city, who works in Spinneys, a super market chain in Dubai, prepared the cake with the help of his 10-member team.
The honey cake weighs 275 kg and is 4.8 metre in length and 1.08 metre in width.  It took the team three days to finish the cake.
"I planned to make this cake to mark 60 years of Spinneys, which is a multinational supermarket chain. Since the honey cake of our bakery shop is very famous, I opted for it. The event was sponsored by our company Spinneys and I was the project executor," said Preetam.
He said about 300 kg of ingredients including egg, sugar, all-purpose flour, butter, honey and cream were used in the cake. "After checking the timing, temperature, safety norms and other parameters, the team of Guinness World Records gave their approval and issued the certificate," said Preetam.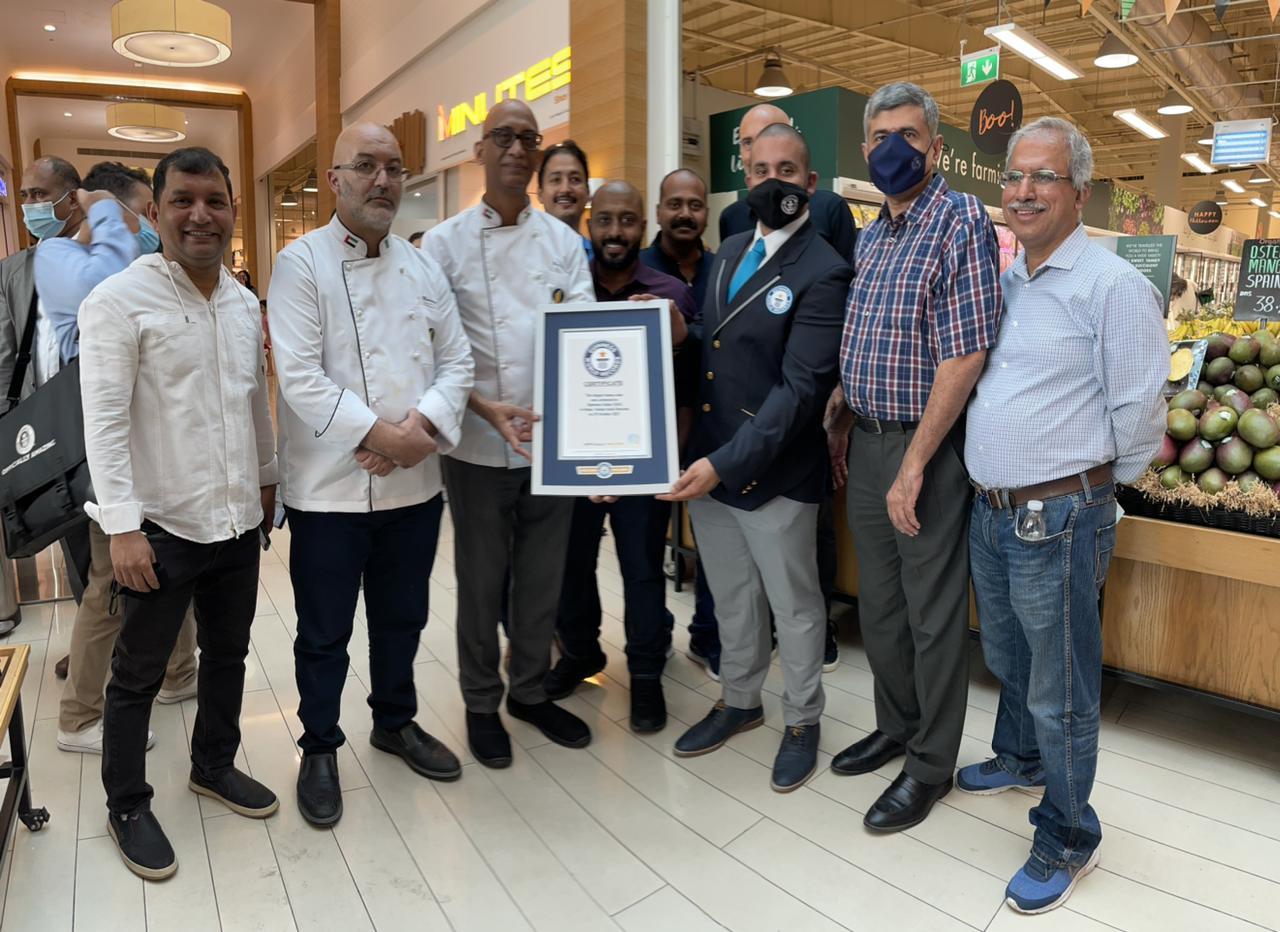 After completing his studies in Hotel Management from Chennai, Preetam started his career at Taj Coromandel Hotel in Chennai. He has worked in Switzerland for some months and then shifted to Dubai in 1996. He has been working in Spinneys for the last one and half years.
Notably, Preetam has been is in the food industry for more than 30 years.