Odisha: Actor Pintu Nanda Continues To Be Crtical; He Needs Everyone's Blessings, Tweets Sritam Das
Bhubaneswar: The condition of actor Pintu Nanda, who was shifted to Hyderabad's Yashoda Hospital from New Delhi's Institute of Liver and Biliary Sciences (ILBS) last week for better treatment, continued to be critical.
Sharing an update on his health with his photograph from the hospital bed and the medical certificate, fellow actor Sritam Das tweeted: "Pintu Nanda condition is not good. He needs blessings from everyone. Jai Jagannath."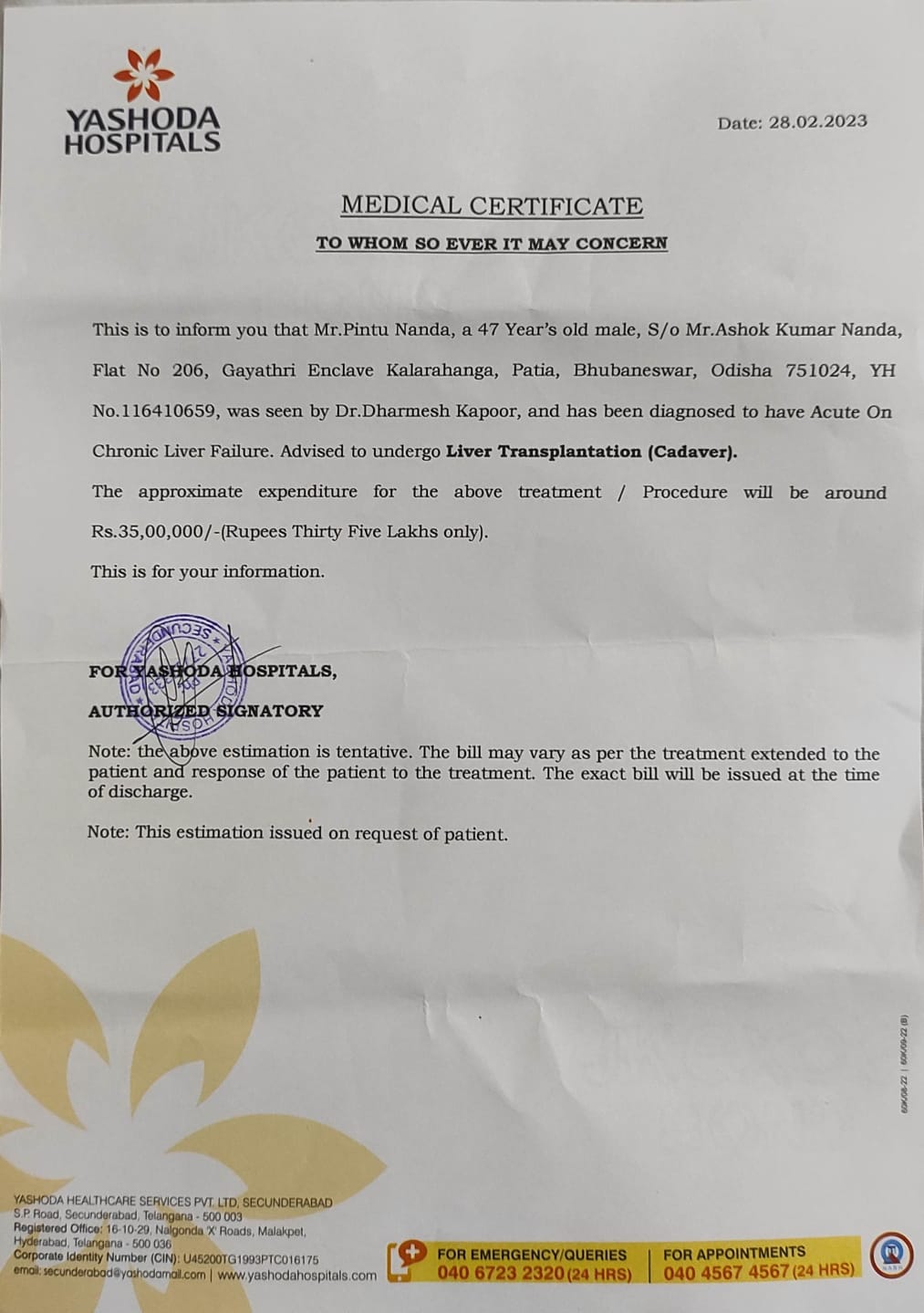 Nanda, known for playing negative roles, has been diagnosed with 'Acute On Chronic Liver Failure' and has been advised to undergo liver transplantation (Cadaver). The procedure, according to the hospital administration, would cost Rs 35,00,000.
The actor was shifted to Hyderabad from New Delhi on February 25 due to the unavailability of donors. Sritam had earlier told that a family member was supposed to donate liver to Pintu but due to mismatching of blood group and various other reasons that could not materialise.
To ensure proper treatment of the actor, members of the Odisha Cine Artist Association had carried out a fundraising campaign