Bhubaneswar: The budget session of the Odisha Assembly began on Tuesday with the opening address by the Governor Dr SC Jamir followed by a walkout by the Opposition Congress members.
The session began at 11 AM after the Governor gave his opening address to the House in presence of all the members including the minister Naveen Patnaik, leader of the BJP legislature party KV Singhdeo, BJP state president Basant Panda, leader of the Opposition Narasingh Mishra and Opposition chief whip Tara Prasad Bahinipati.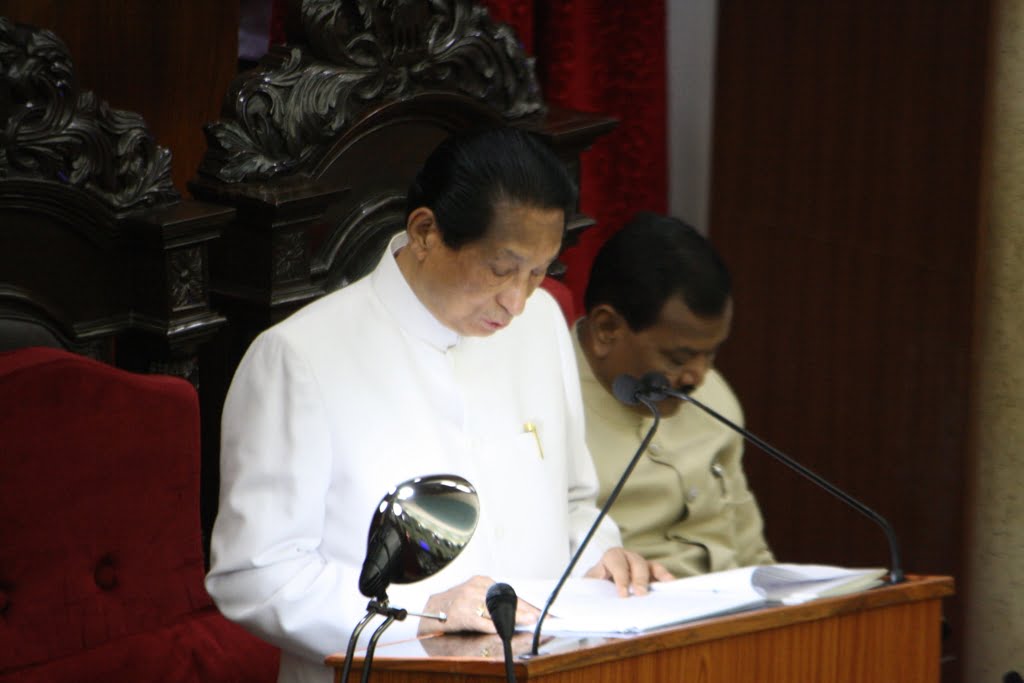 In his address, the Governor said the formation of Mahanadi Tribunal by the Centre has come as a great relief for the people of Odisha as the river is their lifeline.
Praising the state government for whose effort the Centre has given its approval for classifying Odia as classical language, he said the state government has decided to strictly implement the use of Odia in all government offices, business establishments with provisions of penalty for violation of its order.
Claiming that the Ama Gaon, Ama Yojana scheme of the state government has been successfully implemented, Jamir said the chief minister is directly interacting with the villagers.
To ensure that the farmers get their dues against the sale of their produce, the government has introduced e-trading for them. "The government has increased the insurance limits and agriculture loan for the farmers.
He also said the state government has implemented a number of welfare schemes for the socio-economic development of the tribal community. Besides it has set up the Tribal Special Development Council in nine districts.
The Governor further said attempts have been made to unite old school students under the Mo School Yojana of the state government.
This apart, as part of its effort to empower the youths, the state government has formed Biju Yuvabahini.
Besides, it has also come up with a rehabilitation scheme for the urban slum dwellers, the Governor pointed out.
Praising the state government for its efforts in the promotion of sports, Jamir said the government had successfully organized the Hockey India League (HIL) and has been awarded to host the Men's World Cup Hockey for the first time in the state at the Kalinga Stadium in Bhubaneswar beginning in November this year.
However, leader of the Opposition Narasingh Mishra alleged that there was no mention on farmers' issues and law and order situation in the state in the Governor's speech. Stating that these two issues have been deliberately omitted in the Governor's address as the state government has utterly failed in these two major issues of the state.
Stating that the Governor's speech was one-sided, all Congress members staged a walkout in the House.
Commenting on the Congress walkout, BJD leader and former minister Arun Sahu said it was a pre-plan of the Congress to stage a walkout. "The attitude of the Congress shows its restlessness, he observed.