Odisha Panchayat Polls: Spotlight On Kalimela Zone-2 Zilla Parishad Seat As BJP Candidate 'Goes Missing'
Malkangiri: Rina Kabasi, BJP's Zilla Parishad candidate of Zone-II in Kalimela block of Odisha's Malkangiri district, has reportedly gone missing.
BJP Kalimela Mandal president Ratnakar Panigrahi has filed a complaint at Kalimela police station in this regard.
While the saffron party is suspecting the role of ruling BJD in Kabasi's disappearance, her father told Odisha Bytes that she is not keen to contest the polls.
Sub-collector Akshya Kumar Khemudu informed that the 22-year-old Panchayat poll aspirant had withdrawn her nomination on Sunday afternoon.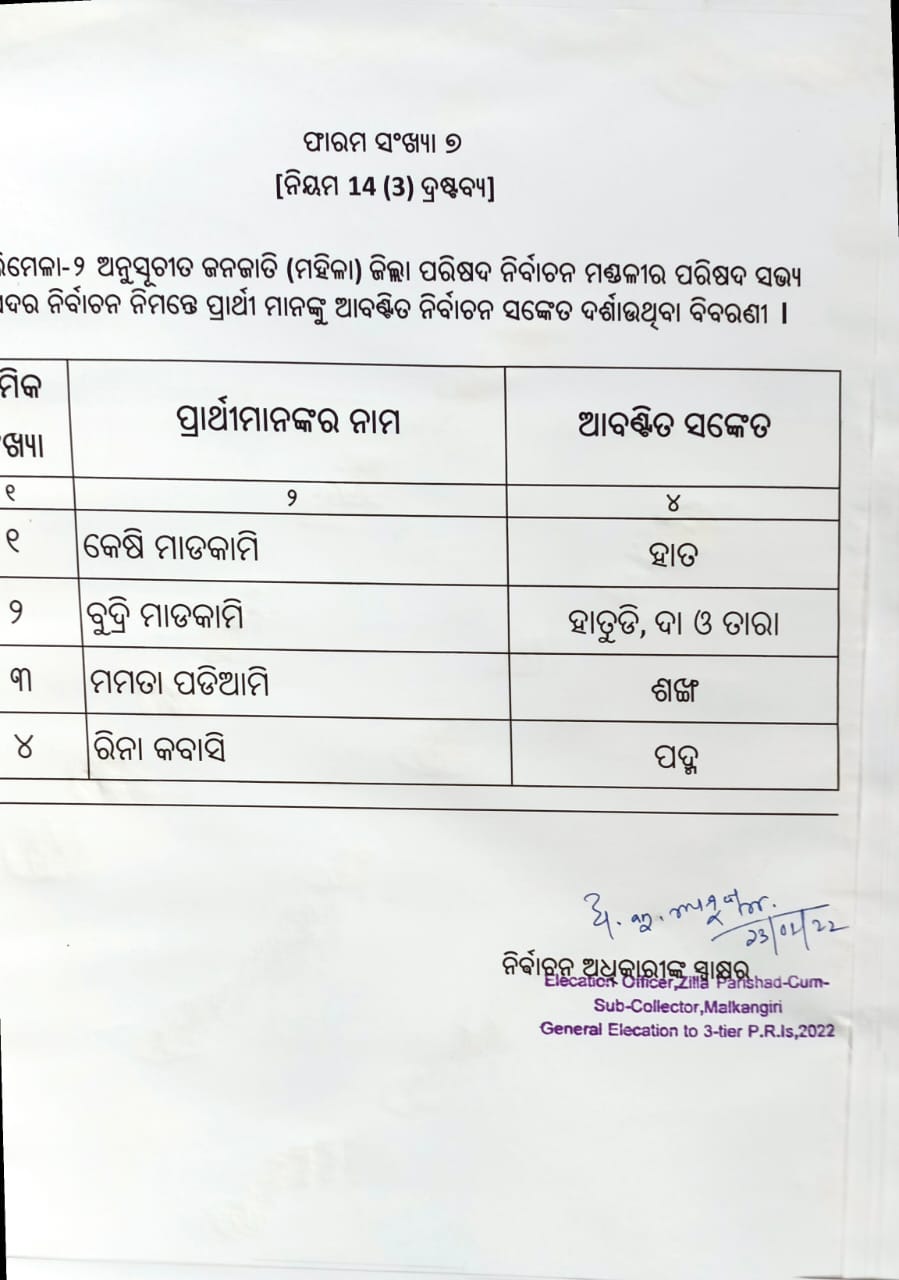 "The saffron party enjoys a strong organisational base in Malkangiri. Perturbed by its strength, the BJD has resorted to abducting its candidates. Though educated, Rina does not belong to a political family and she could have been lured into withdrawing her nomination," said district spokesperson, BJP, Shymal Sunani.
He, however, said that the saffron party will continue its good performance in the rural polls despite contesting from 14 seats.
The BJP had won big in 2017 and formed ZP Councils in Bargarh, Balangir, Deogarh, Kalahandi, Malkangiri, Mayurbhanj, Sambalpur and Sonepur districts.
A diploma engineer, Kabasi hails from Tumbaguda in Kalimela panchayat limits.
Notably, BJD has fielded Mamta Padiami, whom Naveen Patnaik had mentioned during 'Make in Odisha' conclave in November 2018 for having directly told him to raise health service support for women to Rs 7 lakh, under the Biju Swasthya Kalyan Yojana, from this seat.
If sources are to be believed winning this seat has become a prestige issue for the Conch party.