Bhubaneswar: A book is a book is a book. A passionate book lover would never differentiate between a brand new and a second-hand book. Some avid readers prefer tainted, old or used books. They say it depicts more than one story, as it has witnessed many lovers.
Bhubaneswar has its share of second-hand bookstores for many years now. They cater to the teeming students community in the city. Though the number of customers for academic books has always been more, shopkeepers have stared stocking up novels and story books.
One of the better known second-hand bookstore markets is near Master Canteen, behind Tarini Temple. There are at least eight second-hand bookstores here and also some shops selling new ones.
"My brother and I are into the book business. We had only started with academic books for high school, Plus II, engineering, medical and graduation and competitive booklets as they sell the most. Students come with their parents and buy books in bulk, as we offer around 40 per cent discount on them. Sometimes, they also sell their old ones to us," says Ranjan a shopkeeper.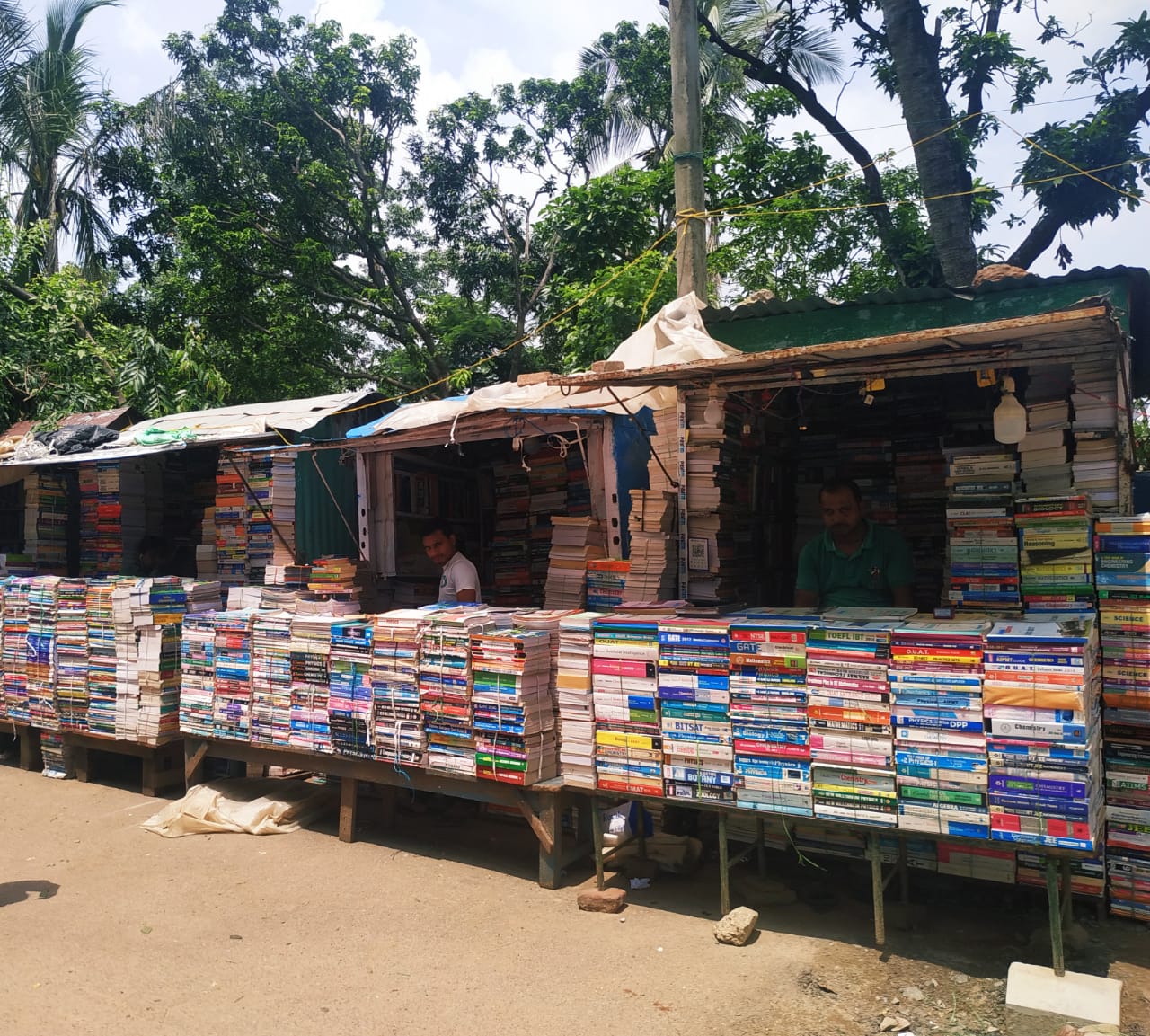 His brother adds, "I mostly look after our godown and large orders. We order the books once in two months, as per the demand. But during the Kalinga and State Book fairs, we order in large quantity. We sell the most at that time."
There is another such books market near Stewart School, CRP. There are around 10 of them in a single row here. The owner of Swagat Bookshop says, "Earlier, we used to only sell academic books for school and college. Now, we also have novels and story books in our stock. Gradually, we have also gathered knowledge about bestsellers and have started to restock the popular ones."
"I am studying in DAV Public School, UNIT VIII, and it's been some years that I have been coming to these shops to buy NCERT books, guides, practice papers and reference books at a considerably low price. The quality of the second-hand books is mostly very decent. I even sell my old books here," says a Class XII student.
In this age of superfast internet, where websites offer up to 70 per cent discount on books, it is fascinating to see a crowd near these shops, each person choosing his own book from the piles.
Munna, a shopkeeper near the entrance of Utkal University says, "I have a family of four members, my two children and my wife. I have a small grocery shop near my home, and one bookshop here. I cannot sit here all day, so most of the days it is closed. On some days, my wife helps me out but she doesn't know much about the books. The good thing is it's near the University, so I get regular customers."
"I am a voracious reader. A few years back, these used bookstores did not have good novels, or non-fiction to choose from, so I had to either go to other shops or online to buy new books. But now they do have good books, some also stock up English classics. What I love is that I can bargain even after a 50% discount,"  says Adyasha, final year student.