Almost 40 years after the brutal gang rape and murder of Chhabirani, a new Odia film is set to reignite the pain of the incident that had sent shockwaves across the nation. In an exclusive chat with Odisha Bytes, Bobby Islam, the director, producer and script writer of the forthcoming biopic 'Chhabirani', reveals the obstacles he faced with his dream project that will release this Friday. Excerpts:
Q: What was the motivation behind making a movie on such an old and painful issue?
For sometime now, people have been complaining that no movie on Odia subject is being made and they don't feel like going to watch movies that are mostly remakes of South Indian films. Drawing people back to cinema halls was a reason. And then there is the trend of making biopics in Bollywood nowadays. So I thought of making a movie on the Chhabirani case which happened in Odisha.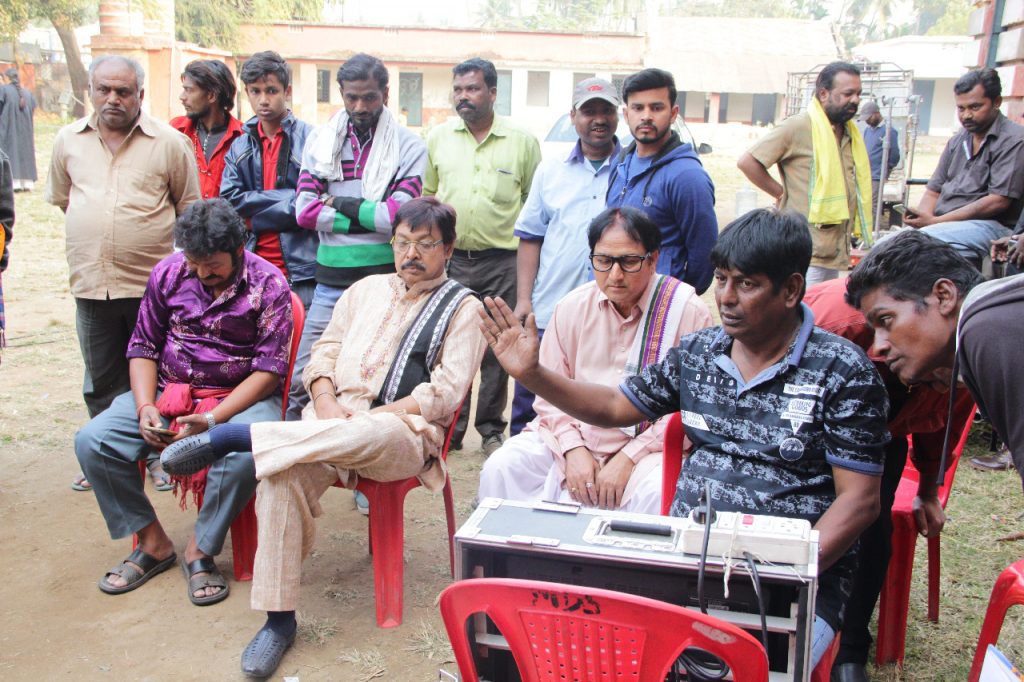 Q: Did people around you raise any objections or suggest that you drop the idea? 
Yes, many producers expressed their doubts over the movie's selling potential. They didn't think people would show any interest in a movie based on something that happened so long ago. And they turned me away. That is when I decided to produce it myself. Though I am myself still uncertain about what the audience response is going to be.
Q: Did you face any other hurdles?
The Censor Board gave me a difficult time. It clipped many scenes and dialogues. It took me a long time to get approval from the Cuttack-based Censor Board. In fact, that is the reason why we were unable to book many halls for releasing the movie.
Q: Have you met Chhabirani's husband and son?
Her husband, Naba Kishore Mahapatra, is no more and her son was untraceable despite several attempts to find him.
Q: What about police? The media reports show them in a very negative light.
Yes, the police role in the whole thing should be condemned. We have characters of some police personnel in the movie. But all of them are not based on real people. We have fictionalised the movie at some places. We didn't want to give the movie any political angle. Moreover, a movie based on complete facts would have been a docu-drama.
Q: Post Nirbhaya case, women's rights organisations are taking everything on such cases very seriously. Have you faced any objections from any of them?
A: Well, not yet. Don't know what is going to happen post release.
Q: So when are you going to release the movie? 
A: The premiere of the movie Chhabirani will be held at Jayashree, Cuttack and will be released in 42 cinema halls across Odisha on September 19. It will also be released in Surat and Kolkata on the same day. We are also considering to release it in Delhi later. The movie is also going to be screened on Kumar Purnima in Boston, USA.
Q: Tell us about the actors in 'Chhabirani'?
A: The movie stars two new actors, Aman and Chandrani in the lead roles. Besides, veteran actors like Siddhant Mahapatra, Mihir Das and Anu Choudhury will be seen in crucial roles. The music is composed by Prem Anand and the dialogues are penned by Dr Shankar Tripathi and Hrudayanand Sahoo.