Online Betting Racket Busted; Over Rs 8 Lakh Seized In Odisha's Berhampur
Berhampur: An online betting racket was busted and over Rs 8 lakh cash was seized from eight persons, who were arrested by Berhampur Police here on Monday.
Informing media persons Berhampur SP Pinak Mishra said on a tip off, a team led by SI of BNPur police station BB Sethy raided a house in Lanjipalli area and found the gamblers betting online on www.sky.exchange.com and www.nice5555.net using their mobile phones.
Cash Rs 8,63,200 and 11 mobile phones were seized from the house of the prime accused Jagannath Choudhury, Sethy added.
The arrested persons are: Jagannath Choudhury (33) of Lanjipalli, Santosh Kumar Nayak (41) of Haldiapadar, Ajit Kumar Sahu (34), Binod Panda (37) and Ramprasad Choudhury (34) all from Gosaninuagaon; Sabyasachi Padhi (35) and Kirtiranjan Satpathy both from Ambika Nagar and Niladri Padhi (32) of Bijipur. They were forwarded to the court today.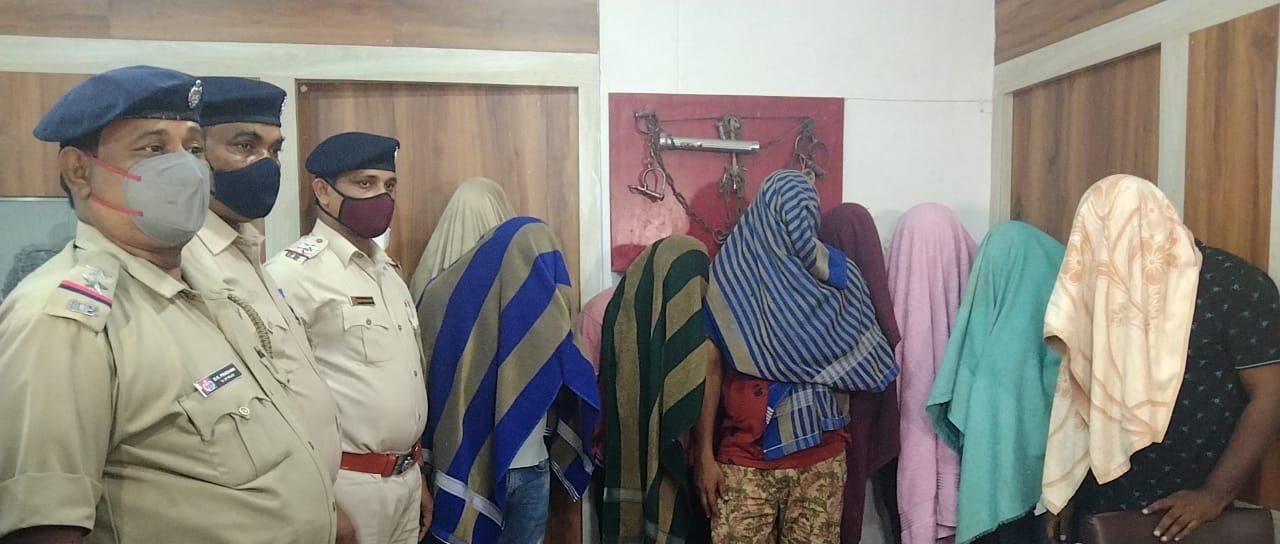 Police have registered a case number 273 in BN Pur police station under different sections of PCMCS (Banning) Act 1978 and Public Gambling Act 1867, the SP said.