'Padmaavat' Preview Today, Release Tomorrow
Bhubaneswar: A story of honour, valour and obsession, much-talked about Sanjay Leela Bhansali's magnum opus 'Padmaavat', the story of queen Padmaavati, will have a pan-India release on Thursday, but the makers have arranged paid previews on Wednesday evening. Prakash Films of Cuttack is the authorised distributor for the film's all-Odisha release. From Thursday at most cinemas all shows have been dedicated to the historical film.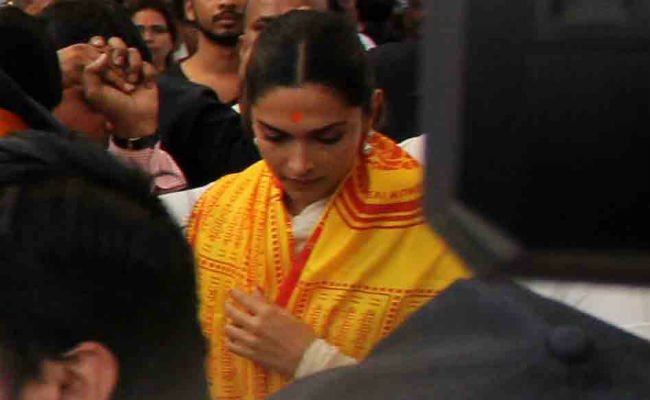 On Tuesday, lead actress of Padmaavat, Deepika Padukone was spotted visiting Mumbai's Siddhivinayak Temple. The Deepika-Ranveer Singh-Shahid Kapoor-starrer has faced several storms starting from vandalism at the shooting set to controversies about portraying queen Padmavati in an undignified manner. Despite getting approval of CBFC following certain changes, the film faced ban in some states, leading to the Supreme Court ordering its release.
Bhansali's invitation to leader of Rajput Karni Sena and other Rajput associations to watch the film also did not end the problem. Originally titled 'Padmaavati', the film essays the story of Rajput queen Rani Padmini, King Maharawal Ratan Singh and invader Alauddin Khilji, based on the epic poem Padmayat by Malik Muhammad Jayasi.