Sambalpur: At least four passengers were killed and 32 injured when a private bus in which they were travelling fell off a bridge near Padiabahal, about 22 km from Sambalpur city, on Tuesday night.
Sources said the ill-fated private bus, Vaishno Devi (OD-15E-9011), carrying 42 passengers, left Sambalpur at about 9.45 pm and was on its way to Rairangpur in Mayurbhanj district when the driver lost control of the vehicle which fell off a bridge from a height of about 30-40 feet at Goudapalli near Padiabahal.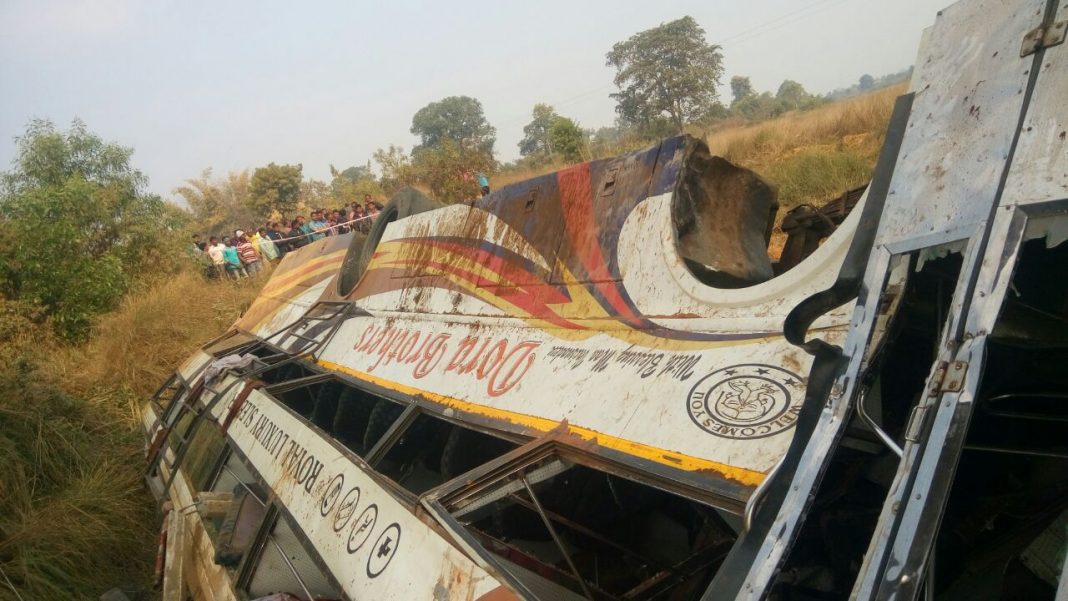 A police party accompanied by a fire brigade unit and three ODRAF (Odisha Disaster Rapid Action Force) team rushed to the spot and began rescue work with the help of locals.
The deceased have been identified as Ranjan Meher of Kharamunda village from Bijepur in Bargarh district, Gopal Chandra Mahanta from Keonjhar, Saroj Routray from Puri and Dilip Sahu of Board Colony at Burla in Sambalpur.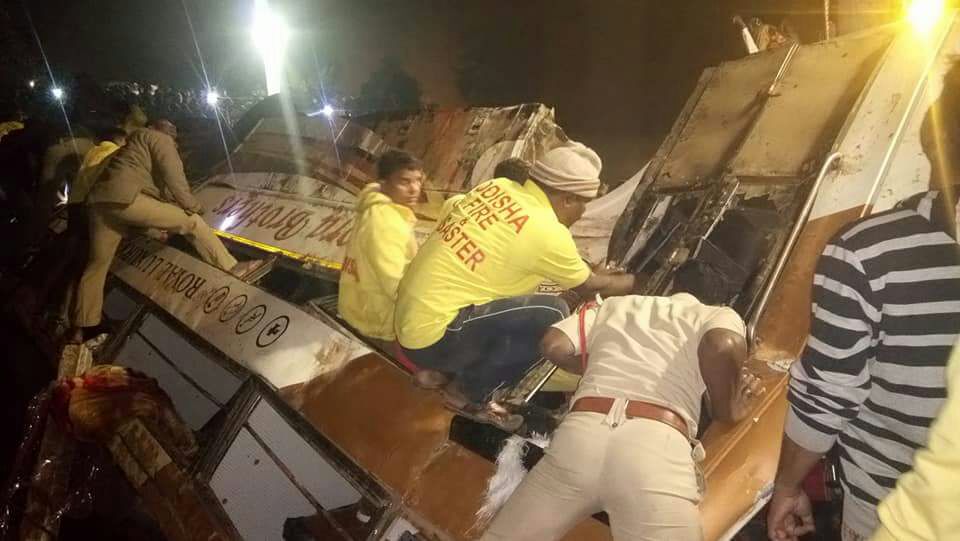 Sources said the bus driver while trying to make way to a truck coming from the opposite side lost control of the vehicle which fell off the bridge.
Going by latest reports, at least 15 injured passengers have been admitted to Sambalpur district headquarters hospital while of the 17 others admitted to Veer Surendra Sai Institute of Medical Sciences and Research (VIMSAR) at Burla, the condition of six passengers are stated to be critical.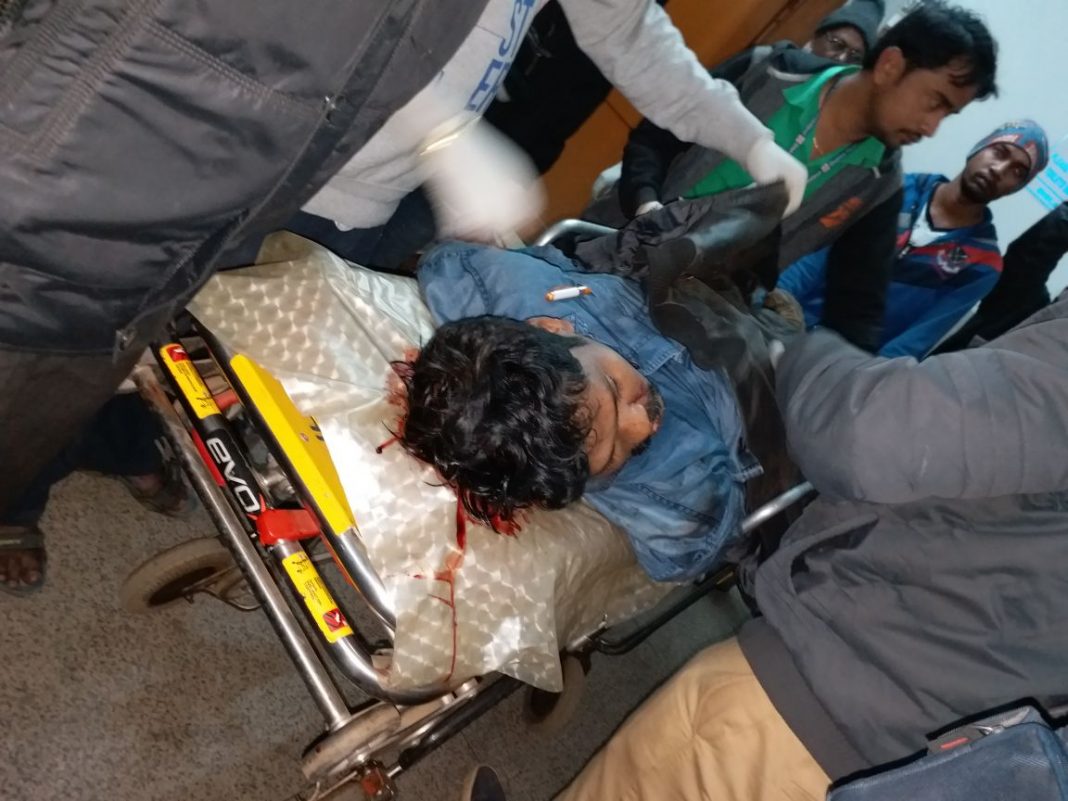 The district administration pressed eight ambulance vans on duty to carry the injured to the hospital.
Sources said the death toll is likely to go up going by the critical condition of the six passengers at VIMSAR.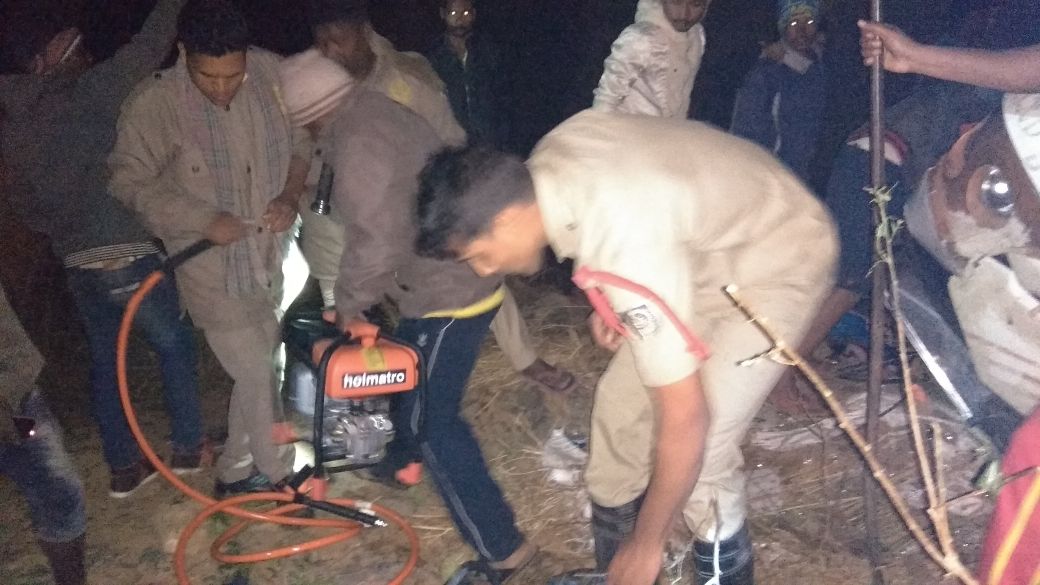 Light arrangements were made at the spot to facilitate rescue work.
Senior district officers, including the Collector Samarth Behera, SP Sanjiv Arora, sub-collector, IICs of three police stations and Fire personnel rushed to the spot and monitored the rescue operation.
Besides, two platoons of police were deployed at the mishap site, police sources added.