Bhubaneswar: A poem on the horror that was Hiroshima is making a comeback in a visual art form and what better time than now.
'Pakaana Boma', a blood-curling description of killings and crimes against humanity, was penned by Odia poet Dr Prasanna Kumar Mishra in 1982.
Now, a visual narration of the poem, a first-ever recitation and dance duet in Odia, will be released on YouTube on International Women's Day on March 8.
"It is an anti-war poem, contradicting every reason that politicians give for a war," says journalist-anchor-storyteller Prachitara. "The world is seeing a rough phase of political instability, including border tensions between India and its neighbours. We felt that perhaps this was the right time to release this project and send a message of love, peace and non-violence," she adds.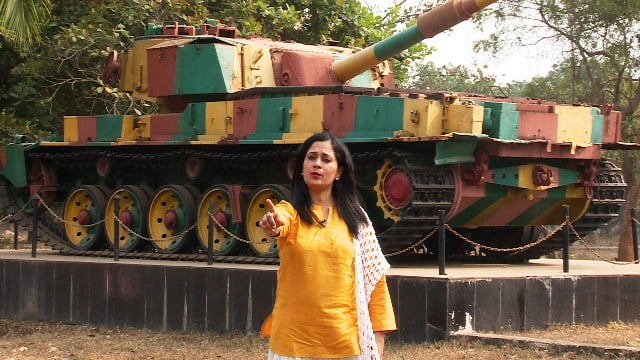 The dance has been choreographed by US-based Kathak danseuse Anindita Neogy Anaam. "I met Prachi during my visit to Odisha for a show and while discussing how a classical dancer needs to tell a story away from mythology and epics to connect with a younger audience, she came up with the proposal of doing something artistic with a poem penned by her father," says Anindita. "Working with Prachi was a great experience. Though we were geographically apart, we strived to make this happen. She worked on translation, explained the kind of emotions I need to portray as a dancer, the costume and the facial expressions."
Produced under the banner of Prachitarafilms, the camera has been handled by Suvendu Ghadai and Shaaz Anaam, while post-production has been done at Phoenix Films Lab.