Pandit Birju Maharaj In Step With Guru Kelucharan Mohapatra; Know How The Legends Bonded
Bhubaneswar: In the world of dance, the ethereal 'jugalbandis' between Pandit Birju Maharaj and Odissi doyen Guru Kelucharan Mohapatra are fondly remembered. The legends have left for their heavenly abodes, but the aesthetics of their duets can never fade away from the memories of those who have witnessed the sheer magic on stage.
Except for the perfect synchronization of movements exhibited during a performance, little do people know about the harmony the duo shared even off the stage.
In the early 80s, late theatre personality Shyamanand Jalan—who was also the co-founder of 'Padatik' dance group—had invited both Maharaj and Guruji to perform at an event in Kolkata. "After the event got over, Jalanji invited them to a dinner party at his residence. When both Guruji and Maharaj went for the party, Jalanji wanted to put them to a test to gauge the depth of their relationship as artistes," recollected Ratikanta Mohapatra, eminent Odissi artiste and Guruji's son.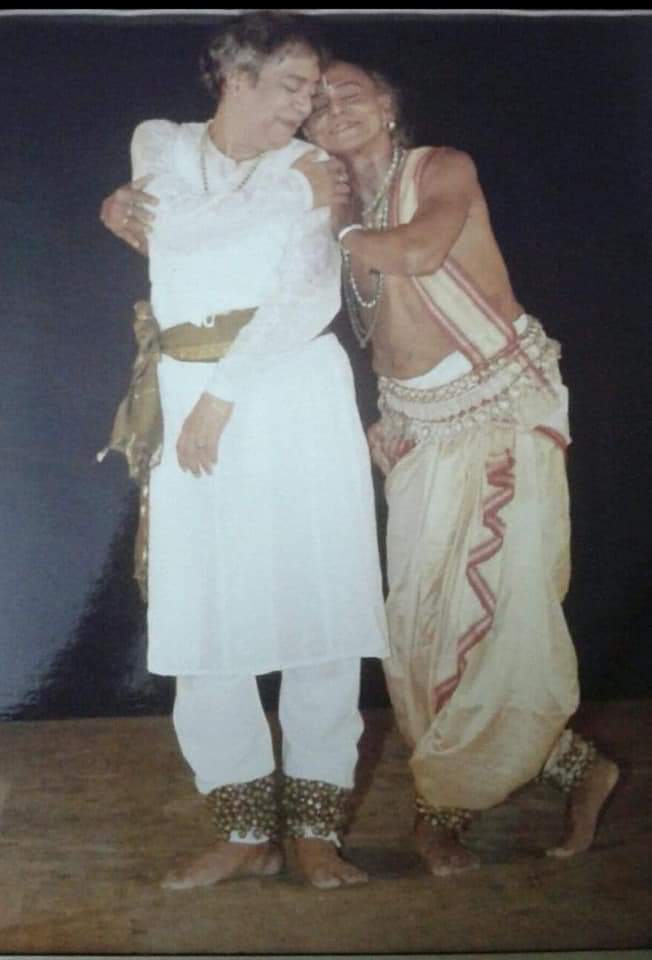 As Ratikanta shared, Jalan had asked the duo to perform separately on any piece that they would choose. "When Guruji was performing in a room, Jalanji locked up Maharaj in another room so that he does not get to see what the former was dancing to. Jalanji wanted to see what piece Maharaj would pick to understand the mental attachment between the two great artistes. To his surprise, both Maharaj and Guruji danced on the same theme of 'Draupadi Vastraharan' from Mahabharata. Jalanji was embarrassed and asked for forgiveness," added Ratikanta.
The duo had come together on stage for the first time about 20 years back at the request of Pandit Hariprasad Chaurasia for the inauguration of his Vrindavan Gurukul in Mumbai.
Since both had travelled to different parts of the world and enthralled audiences with their enactment of tales of Radha and Krishna. Both the connoisseur and the layman would be glued to their seats when Maharaj would become the playful Krishna and Guruji would essay the coy Radha or vice-versa. "They loved performing on the song—Bihari Ko Apne Bas Kar Paun. Their approach towards dance was also similar. They saw Kathak or Odissi in everything around them—be it the train, planes, cycles, nature, etc.," remembered Ratikanta.
Interestingly, whenever Maharaj visited Bhubaneswar, he would stay at Guruji's house and carry a variety of gifts for the Odissi legend. "Maharaj was in love with Odia paan. Whenever Guruji would visit Delhi, he would take Odia paan, supari and gundi for Maharaj," he added.