'Pride of Sundagarh' Campaign Ahead Of Odisha Hockey Men's World Cup 2023
Sundargarh: The Sundargarh administration has launched a campaign and series 'Pride of Sundargarh' with the objective to highlight the district's contribution to Indian Hockey ahead of the FIH Odisha Hockey Men's World Cup 2023
The campaign basically aims at informing as well as refreshing hockey facts and simultaneously creating interest among hockey lovers and the general public for the mega event. Posters with informative and inspirational facts celebrating the success, achievements, and contributions of past and existing players are being posted on social media platforms to keep people engaged.
A quiz titled 'Sundagarh Hockey Quiz' has also started.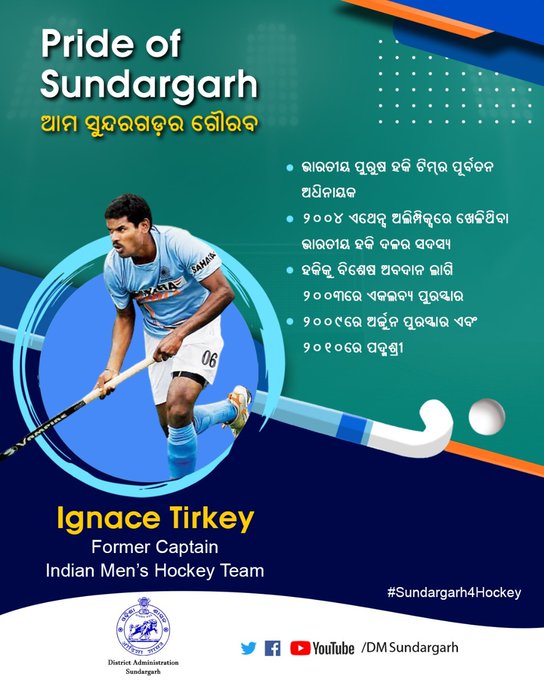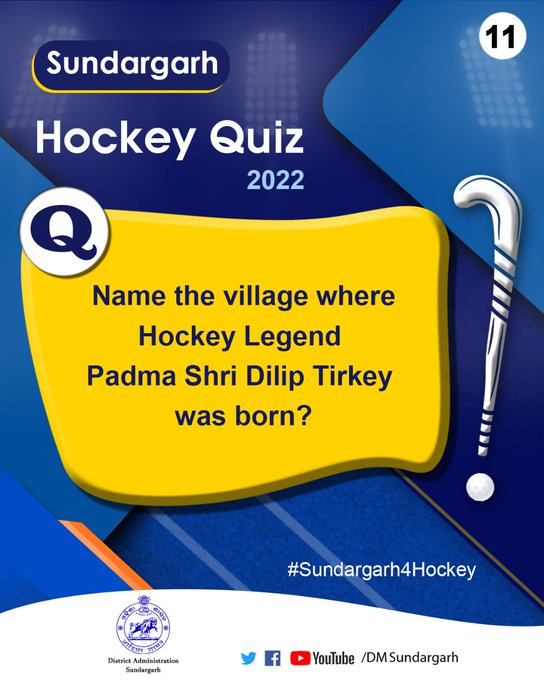 Notably, the tribal-dominated Sundargarh district is known as the cradle of hockey. It has not only produced nearly 75 junior and senior international players, but the Rourkela-based Panposh Sports Hostel (PSH) alone also accounts for 67, including 10 of seven hockey Olympians from the district.
"The social media campaigns and series would go a long way in making the sport popular among all sections of the society," Hockey India President and legend Dilip Tirkey said.