Push to regional air connectivity in state
Bhubaneswar: The regional air connectivity initiatives under Ude Deshki Amm Nagarik(UDAN) have been put on fast track with Chief Secretary Aditya Prasad Padhi reviewing its progress at a state-level monitoring committee meeting held on Friday.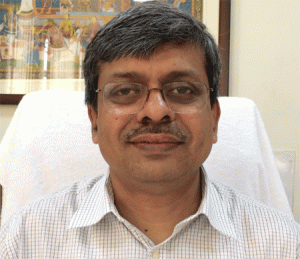 The Chief Secretary asked executive engineers of the districts concerned to complete preparing short-term project report for making the airports at Utkela and Jeypore operational within May 31. He further directed them to expedite the process for preparing long-term DPRs for full phased development of these airports.
The UDAN scheme is being jointly implemented by State and Central Governments. The meeting decided that unserved and underserved areas would be prioritized under the scheme. Four Airports at Utkela, Jeypore, Jharsuguda and Rourkela would be developed for regional air connectivity. BPIAP, Bhubaneswar has also been included in the list for regional connectivity from state capital.
Routes like Bhubaneswar to Utkela, Utklela to Raipur, Bhubaneswar to Jeypore, Bhubaneswar to Jharsuguda, Jharsuguda to Ranchi, and Bhubaneswar to Rourkela were suggested for regional connectivity. It was decided to make the airports operational by September.
The meeting further deliberated on Viability Gap Funding and other subsidies to airline operators to kick-off operations during initial period, keeping the passenger fares at affordable level. According to initial calculation, the average price of a subsidized ticket would be around Rs 2500. The subsidy would be borne by both Central and State Govt on the basis of 80:20. Besides, the state government is bearing the land acquisition cost, cost sharing towards construction and development along with other concessions to minimize the cost of air operations.
It may be pertinent to mention here that a MoU was signed among Ministry of Civil Aviation, Government of India, Government of Odisha and Airport Authorities of India on March 1 to jointly carry forward the regional connectivity programme. The objective was to establish an integrated ecosystem that would lead to a significant growth in civil aviation which in turn would promote tourism, trade and industry.
Issues related to deployment of security personnel, fire services, power and water supply, provision of airport filling station near the airstrip and notification for regional connectivity airports were discussed and resolved in the meeting.