Rayagada: Train services between Rayagada and Titlagarh were disrupted on Tuesday night after floodwater washed away mud and ballasts from under railway tracks between Doikalu and Ambodala railway stations in the Rayagada-Titilagarh railway section.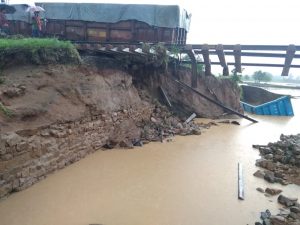 ECoR sources said an accident relief train was being moved only up to the point to ensure the stability of the tracks. Senior engineers were assessing the damage, the sources added.
The authorities have rushed relief trains and boulders to the site for repair and restoration of the tracks. They expressed hope that traffic would be restored by late Wednesday evening, provided there were no further flooding or heavy rains. However, there was continuous rainfall in the area till reports last came in.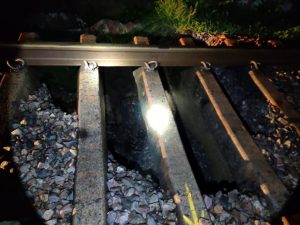 According to reports, about 100 metres of the tracks were badly affected. As a result, three wagons of a goods train to the Vedanta siding were derailed and two of them fell beside the tracks. Out of 59 wagons, 56 are on the tracks.
Cranes were sent from Kantabanji and Visakhapatnam to put the three derailed wagons back on the tracks, sources said.
Meanwhile, ECoR has announced cash rewards of Rs 5,000 each for the two track patrolmen, S Naidu and M Ramana, of Ambodala for braving the inclemet weather and alerting the train staff in time to avert a major disaster.