Raja Festivities Begin As Odisha Celebrates Womanhood
Bhubaneswar: Banaste Dakila Gaja….Barasaku Thare Asichi Raja…Asichi Raja Lo Gheni Nua Sajabaja, will reverberate across Odisha from Thursday, marking the beginning of the three-day Raja festivities.
The Story Behind Raja Celebration
It is believed that Prithivi or Mother Earth goes through regeneration, which is likened to menstrual cycle, these three days and this is reason enough to celebrate. Though primarily an agrarian festival, Raja is celebrated with fervour by young girls and women across all classes in rural as well as urban areas of Odisha.
The three days are referred to as Pahili Raja, Raja Sankranti and Bhuin Daaha (Sesa Raja). Mother Earth is given complete rest for three days and hence no agricultural activity like ploughing and sowing. She is then given a ceremonial bath (Vasumati Snana) on the fourth day.
The Celebration
Streets in cities and villages wear a colourful look on all the three days with young girls decked up in their best finery and new attire, enjoying the festival. They decorate their forehead with chandan cheetas, and apply alta on feet glittering with silver anklets. The girls are also forbidden to walk barefoot on these days, and they instead wear footwear made of banana stalk or areca nut shells.
Paan
Eating paan (betel leaf) on these three days has almost become a ritual. Paan sellers in the city offer interestingly flavoured paans, especially for Raja. Varanasi Paan Bhandar at Saheed Nagar here has the widest range of Raja paan. The shop offers around 10 flavours of paan, apart from specialties like dry fruits, ice and fire paan.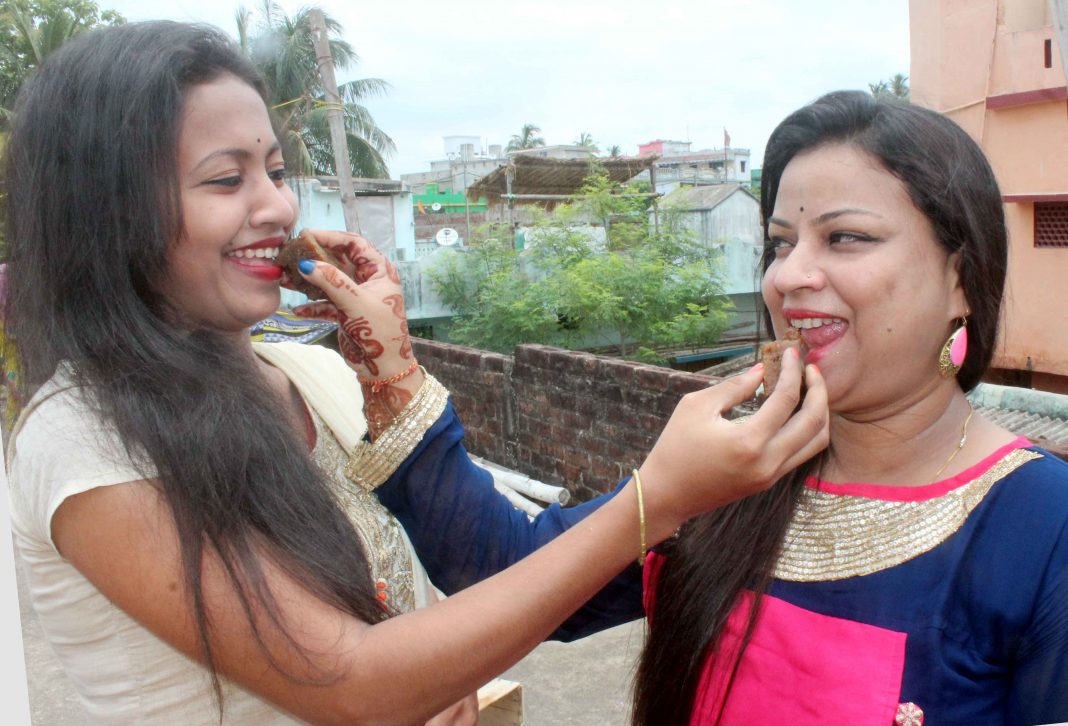 "Around 250 types of paan masala are available in my shop," Umakanta Senapati, owner of Varanasi Paan Bhandar, proudly informed. Flavours like strawberry, chocolate, pineapple, butterscotch and mango flavours are also available, he added.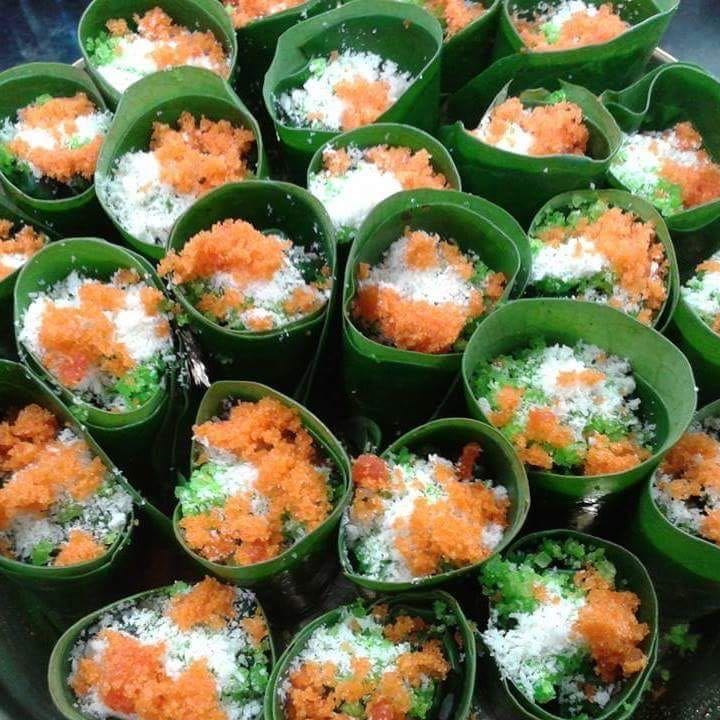 The prices range from Rs 20 to Rs 1,000. "We have arranged online facility this year. One can order paan from my shop online. We will send within four hours," said Umakanta. This is only for people in Bhubaneswar.
Raja Doli
Beautifully decorated swings are hung from trees and the sounds of laughter reverberate everywhere. Swinging is one of the major highlights of the festival.
Girls shun cooking during the festivities, and their favourite pastime is to take turns on swings hanging from tree branches.
Colourful Raja dolis (swings) have also been installed at Panthanivas here.
Pitha (Traditional Pancakes)
The smell of happiness wafts through homes and streets as traditional delicacies (pithas) are freshly made and relished. Poda Pitha comes to everybody's mind at the time of raja. It is famous in the Jagannath cult. Arisa Pitha, Kakara Pitha and other types of pithas are also made.
Panthanivas counters in Odisha capital sells pithas for the festival.
Talking about the changing times, Dr Asish Mohapatra, Lecturer, Utkal University of Culture, said, "Raja, a folk festival, generally comes with the monsoon. It is for unmarried girls. As it is a celebration of menstruation and womanhood, the girls take complete rest. They are pampered with new clothes, accessories, delicacies and prohibited from doing household chores.''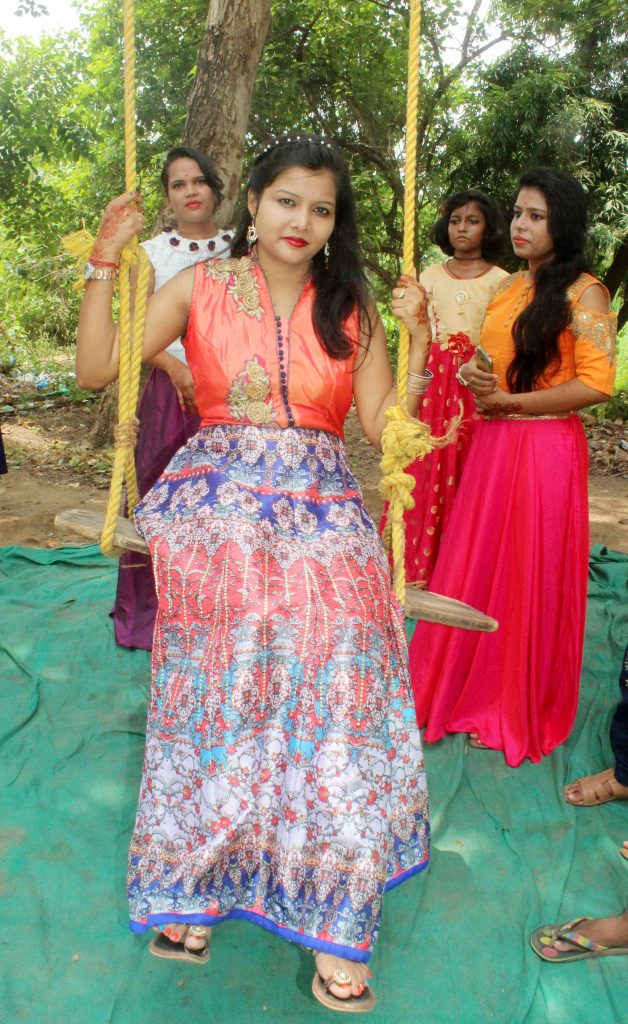 "However, the way of celebration has changed over the years. We now prefer swings in parks and buy pithas online. The young generation should learn the importance of the occasion and celebrate this festival," he added.