Bargarh: Rinki Nag of Laderpali village under Atabira NAC in Bargarh district realised the importance of a clean and Open Deification Free (ODF) society when she went to a nearby village.
She compared that village with her's and thought of starting a cleanliness drive. She had heard about women Self Help Group (SHG) at that village and went to NAC office, Atabira, to get information about the same.
After getting to know that how to keep her village clean, she formed an SHG – Maa Saraswati SHG .
The 28-year-old is the president of the group.
Rinki with her group members started a cleanliness drive in the village.
Meanwhile, the Reliance Foundation organised a camp and a rally in the village. They explained the advantages of making toilets at home and a clean environment.
Prior to that meeting, they even did not know that the government is providing funds for making toilets in the villages.
"Our group members were very happy after knowing that the government was providing funds for constructing toilets in villages. We also came to know about the use of toilets and advantages of cleanliness," said Rinki.
After some days, 10 members of the SHG applied for constructing toilet in the village and submitted form. They also got the result quickly.
The group members have taken up the cudgel to make the village ODF.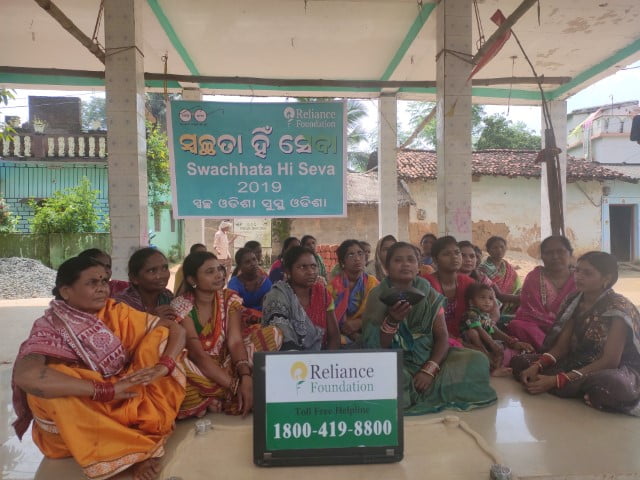 "I have been involved in this group since the last three years. Before joining this group, I led a very routine life earlier. Now, we are getting the scope to interact with other people. We are receiving many new information and sharing it with others. Besides cleanliness drive, we are also working on many more other things. We are earning out of it," said Rinki.