Rolls-Royce Unveils Its First Ever SUV – The Cullinan
London: The quintessential luxury brand Rolls-Royce has unveiled its first-ever SUV. Named after a famous diamond, the Rolls-Royce Cullinan is a break away from tradition for the company that has always made luxury saloons.
"Today we are setting a new standard by creating a new class of motoring and motor car for customers who are well-connected, highly mobile and have a global perspective. They want a new type of motor car that gives them unbounded access in ultimate luxury. Their sense of adventure and daring demands a "go-anywhere in ultimate luxury" motor car that will both take them to and meet them at the pinnacle of life" said Peter Schwarzenbauer, Chairman of Rolls-Royce and Member of the Board of the BMW Group.
It is powered by a 6.75 litre V12 that produces 563 bhp power and 850 Nm of peak torque. There is one off-road mode which has been named 'Everywhere' mode, though there are options for snow, wet grass, mud and other surfaces.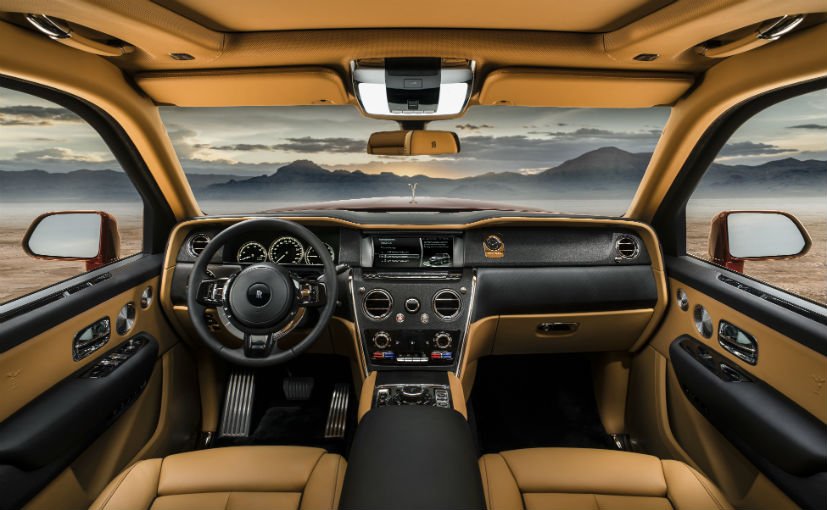 Maintaining the tradition of the magic carpet ride quality that Rolls-Royces are known for, the Cullinan gets a new self-levelling air suspension. The car automatically lowers itself by 40mm when it is unlocked, so that occupants can comfortable go in or out. The on-board computer makes calculations in real-time and electronically adjusts the suspension depending on the speed, wheel articulation and other inputs. There is an air compressor that can enhance the grip when the car is about to lose traction.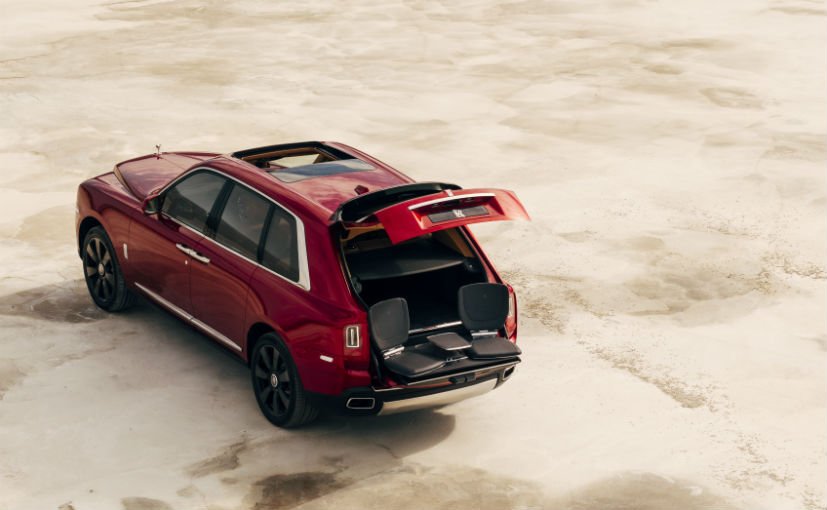 The 1835mm tall car comes with 22 inch wheels. The front seats are placed lower than the rear ones so that the rear passengers can have a pavilion-type view, which is aided by a large panoramic glass roof.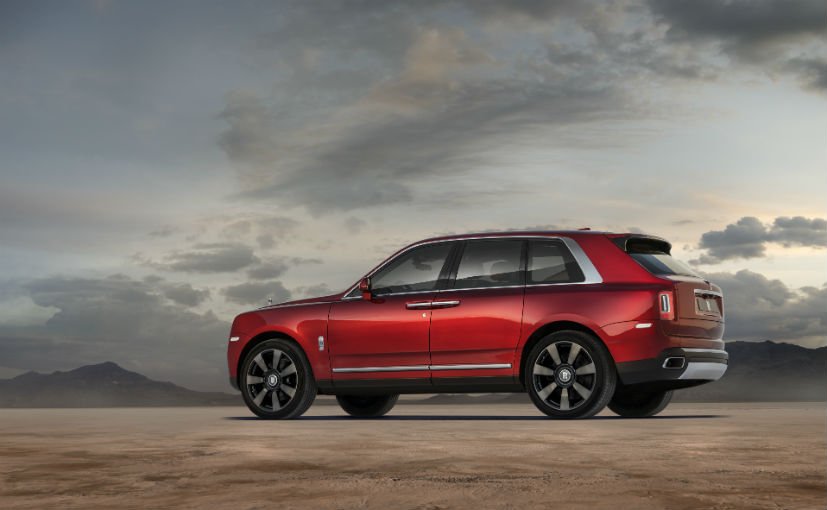 The massive 560 litres boot has deployable party jump seats. The Spirit of Ecstasy ornament in the hood can be ordered to be made of different types of metals and glass. As expected, it is loaded with tech and there are touchscreens everywhere. There is night vision, pedestrian, wildlife alert, alertness assist, 4 camera panoramic view, heads-up display, and a collision, cross-traffic, lane departure warning system. Being a Rolls-Royce, it can be customised with the best of leather, wood, carpets and others as per the customer's wish.
The Rolls-Royce Cullinan is expected to be priced around ₹ 5 crore when it is launched in India.