Rs 1500 Cashback & Exchange Offers At Big Bazaar
Bhubaneswar: Users can get Rs 1,500 cashback on loading Rs 5,000 in Future Pay's Big Bazaar wallet. While they can buy things from the loaded amount, they will also get cashback in the form of Rs 500 on the 1st of the next three months, beginning March 1. The cashback will become invalid if unused in the same month. The offer is valid till February 20.
How to avail of the offer:
Download and install Future Pay app from Play Store if you do not have it.
Sign-up or log-in with your phone number.
Then go to 'My Wallet' and add Rs 5,000 to Big Bazaar wallet.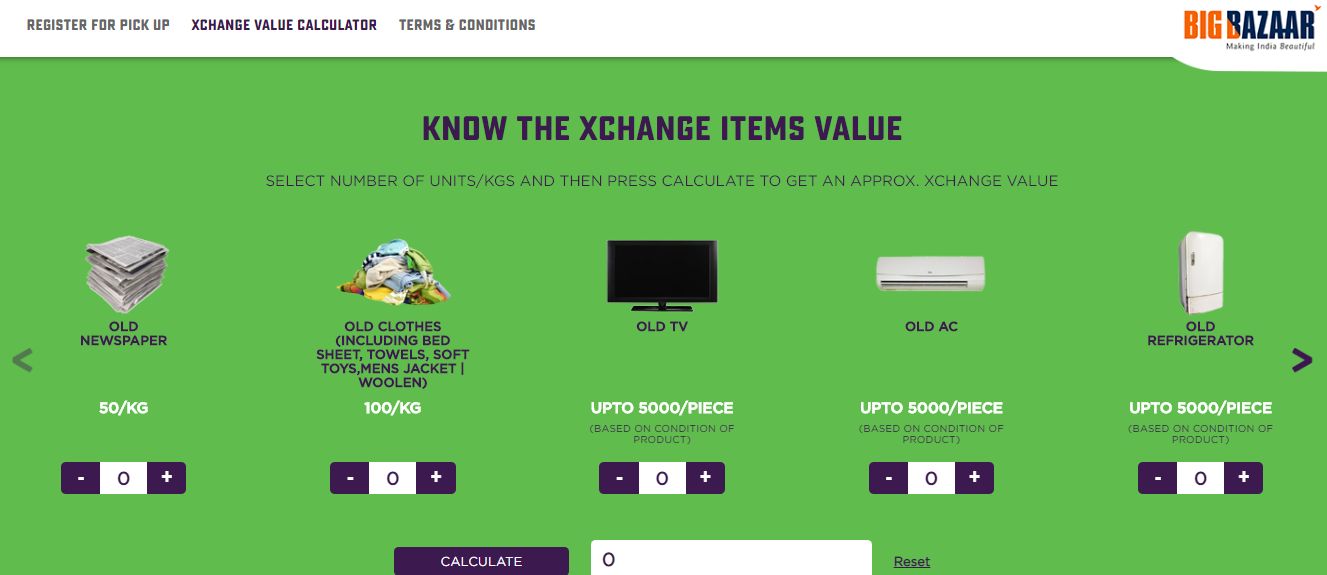 Big Bazaar is also holding 'The Great Exchange' offer wherein users can give their old clothes, electronics, utensils, etc to lieu of 20 per cent redemption coupons valid on select products. Newspapers can be exchanged for Rs 50 a kg, old clothes for Rs 100 a kg, TV for up to Rs 5000 a piece, washing machine for up to Rs 3000 a piece, old furniture for Rs 500 a kg, plastic for Rs 100 a kg, carpet for Rs 500 a piece, doormat for Rs 50 a piece, gas stove for Rs 500 a piece, luggage at Rs 200 a piece, pillow for a Rs 50 a piece and more.
Big Bazaar has an online calculator for the same, and there is a free pick-up service as well.