Salman Khan Visits Mannat; SRK's Co-Stars Tweet Support For Actor After Aryan's Arrest
Mumbai: Soon after the arrest of Shah Rukh Khan's son Aryan in the drugs-on-cruise case, Salman Khan was spotted arriving at the former's bungalow Mannat at Bandstand here on Sunday.
Aryan has been booked for consumption of drugs under Section 27 of the NDPS Act and sent to Narcotics Control Bureau (NCB) custody for a day.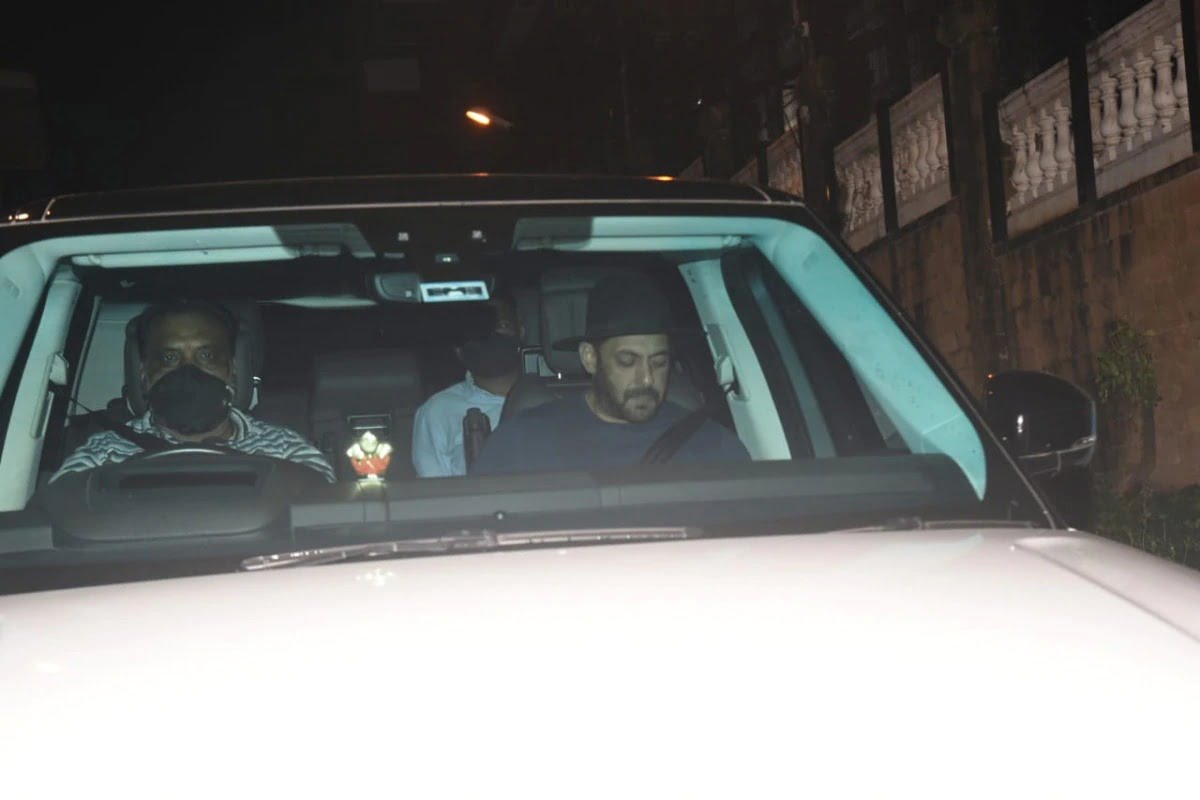 Reacting to his detention following a raid on a rave party on a Goa-bound cruise ship, actor Suniel Shetty on Sunday asked fans, media to 'let the boy breathe'.
"Whenever something like this from our industry happens, the media cracks down on it and we make assumptions, give the child an opportunity, let the real reports come out, till then, he's a child, taking care of him is our responsibility," he was quoted saying at an event by ANI.
Also Read: Rave Party On Cruise Ship: Suniel Shetty Reacts To Aryan Khan's Detention
Though not many have come out in the open, supporting King Khan, two of his former female co-stars have tweeted expressing solidarity with him.
Pooja Bhatt, who was his co-star in 'Chaahat', tweeted, "I stand in solidarity with you @iamsrk. Not that you need it. But I do. This too, shall pass."
Suchitra Krishnamoorthi of 'Kabhie Haan Kabhi Naa' fame wrote: "Nothing harder for a parent than seeing their child in distress."
Also Read: SRK's Son Aryan 'Consumed Charas'; This Is What His Lawyer Said
She also took a swipe at the media for targeting Bollywood.
For all those targetting #Bollywood remember all the #NCB raids on filmstars? Yes nothing was found and nothing was proved. #Bollywood gawking is a tamasha. Its the price of fame

— Suchitra Krishnamoorthi (@suchitrak) October 3, 2021
Filmmaker Hansal Mehta had also spoken up on the arrest.
It is painful for a parent having to deal with a child getting into trouble. It gets compounded when people begin to arrive at judgements before the law takes its course. It is disrespectful and unfair to the parent and to the parent-child relationship. With you @iamsrk.

— Hansal Mehta (@mehtahansal) October 4, 2021
Several of SRK's fans also took to Twitter and trended a hashtag '#WeStandWithSRK'.