New Delhi: Prime Minister Narendra Modi unveiled the Statue of Unity on Wednesday as a tribute to freedom fighter Sardar Vallabhbhai Patel on his 143rd birth anniversary. Air Force planes showered tri-coloured flowers at the inaugural event of the tallest statue in the world.
The 182 meters tall statue is twice as tall as the Statue of Liberty in New York and has been built at a cost of Rs 2,989 crore. Thousands of police personnel were deployed anticipating protests by locals. It is located 3.2 km downstream of the Narmada dam in Gujarat.

"Today is a day that will be remembered in the history of India. No Indian will ever forget this day," PM Modi said inaugurating the statue. "Had Sardar Patel not united the country, we would need visas to see lions or pay homage at Somnath or view the Charminar in Hyderabad," he added. Patel is known to have been instrumental in uniting more than 500 princely states to India.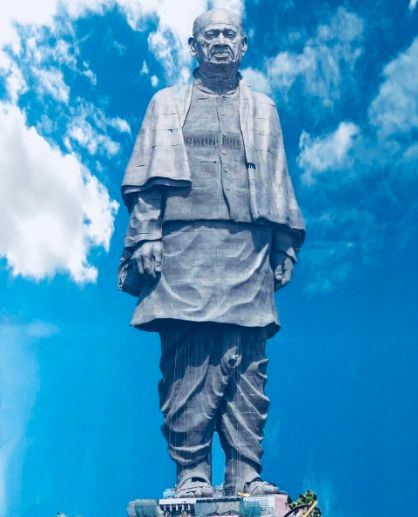 Dedicated to the 'Iron Man of India', iron used in the construction of the statue was collected from every state in the country. The place has a viewing gallery that can accommodate 200 people. There is a museum and research centre dedicated to the life of Patel.
Meanwhile in Bhubaneswar, Union Minister of Petroleum and Natural Gas Dharmendra Pradhan participated in 'Run For Unity' marathon since October 31, the birth anniversary of Patel is now marked as 'Rashtriya Ekta Diwas'.