Bhubaneswar: Around 300-400 years ago, Odisha's 16th century Vaishnav saint Achyutananda Das wrote in Malika Bachana that one day fishes would swim on the 22 stairs of Jagannath Temple in Puri.
This prediction might turn into a reality within a century, said Odisha-based environmentalist Sudarshan Das, citing the shifting of Maa Panchubarahi temple in Satabhaya village of Kendrapada district, due to rise in the sea level.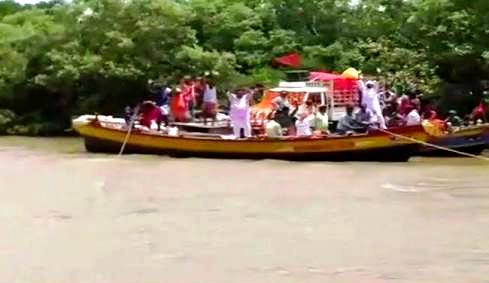 He said persistent change in climatic conditions has led to a gradual rise in the sea level. "The glacier is melting, and the reason for the same is present-day development perspective which does not take environment into consideration," he added.
Satabhaya is a live example of how coastline is affected by climate change. "Apparently, in a couple of years, there'll be no trace of this village," he said.
Meanwhile, the Odisha State Disaster Management Authority has expedited shifting of the seaside villages under World Bank-assisted Odisha Disaster Recovery Project.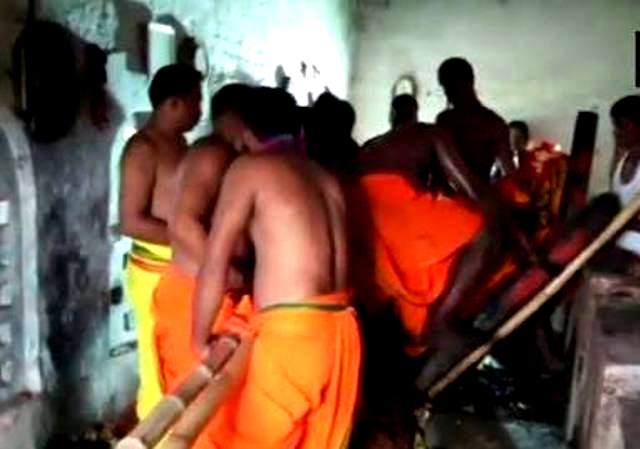 "In 2016, World Bank decided to lend a helping hand at Satabhaya using technology, but ultimately they had to shift the coastal villages. Even technological intervention failed to bring about any change, which in itself shows how alarming the situation is," Das said.
However, the villagers are grateful to their deity for saving their life from natural calamities. This temple, looked after by five Dalit women, was shifted to Bagapatia village, around 12 km from Satabhaya, on April 20, allowing men inside the sanctum sanctorum for the first time in 400 years.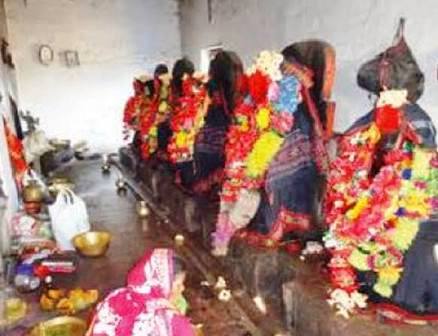 Since it would have been difficult for the women to lift those five black stone idols, weighing 1.5 tonnes each, five men went into the inner rooms and shifted the deities to Bagapatia. The women priests, who conduct daily rituals and tasks, then performed the 'purifcation' ritual.