Skylift, Drones & Nets Later, Man Rescued From Utkal University Rooftop
Bhubaneswar: After three hours, the Fire Services personnel finally rescued the man, who had climbed atop Parija Library building at Utkal University here on Friday and threatened to commit suicide.
The high drama ended after the Fire Services personnel accompanied by the IIC of Saheed Nagar police station went to the rooftop on a skylift and managed to rescue him.
The man, identified as Subodh Barik (39) of Praharajpur village of Pattamundai block in Kendrapara district, was later taken to the hospital for a medical check-up.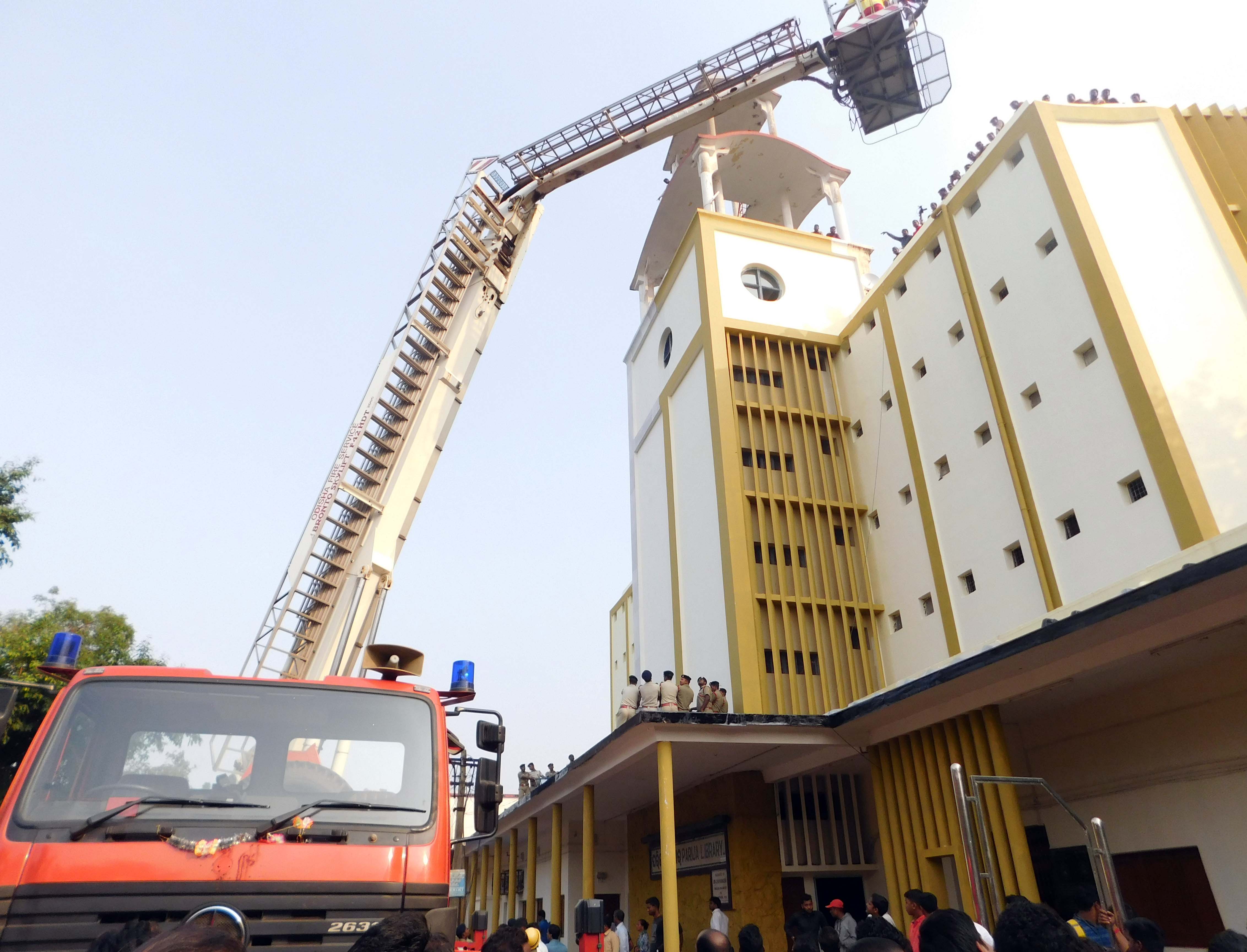 This morning, some university students found the man on the rooftop threatening to commit suicide. On being informed, the police and the Fire Brigade personnel rushed to spot.
They initially desisted as Barik threatened to jump off the building if they tried to rescue him.
After several attempts, they climbed the rooftop from both the sides and overpowered him. Drone cameras were also used to keep an eye on his movement. Nets were spread to save the man if he attempted to jump off the building.
A psychiatrist was also brought in by the rescue team. He too was skylifted to take food for the man and convince him to get down.
Talking to the media, Nirmal Chandra Singh, a friend of Barik, said that he had got him a job in the postal department in Kendrapara in 2000. But he developed some mental problem and was dismissed from service in January 2018.
He had recently come to his aunt's house at Behera Sahi in Nayapalli area in Bhubaneswar, but went missing on October 24.
The family had lodged a missing complaint with the Nayapalli police.