Stone Laid For Jagannath Temple 'Parikrama Prakalpa'; Historic & Sacred Day For Devotees, Says Odisha CM
Puri: Gajapati Dibyashingha Deb laid the foundation stone of Shri Jagannath Temple 'Parikrama Prakalpa' (Srimandir Heritage Corridor Project) here in presence of Chief Minister Naveen Patnaik on Tuesday, the last day of 3-day Mahayajna at the 12th-century shrine.
The first servitor of Lord Jagannath, Puri Gajapati had been performing the rituals of Mahayajna as Karta for the last two days.
"Today is a historic day for all Jagannath devotees across the globe and indeed a sacred day for the people of Odisha," said Naveen after his Parikrama around the Srimandir. He also felicitated 10 persons, who have donated their land adjacent to the heritage corridor project.
The government has purchased land from 115 families around the temple to execute the project, which is a part of the Augmentation of Basic Amenities and Development of Heritage and Architecture (ABADHA) scheme for transforming Puri into a world-class heritage city.
Conceived in 2016, the Puri Heritage Corridor Project was first unveiled in December 2019.
Being implemented at a cost of nearly Rs 800 crore, it envisages the development of mutts, a Shree Jagannath reception centre, amenities for devotees and enhanced security within a 75-metre radius of the shrine.
Once completed, it will provide expansive and unobstructed corridors around the Meghanada Pacheri (outer boundary wall) to give the devotees an opportunity to have a panoramic view of the temple, the Neelchakra and Meghanada Pacheri.
Tata Projects have been trusted with the Parikrama works, which is expected to be completed in 18 months.
Assembly Speaker Surjya Narayan Patro, Odisha PCC President Niranjan Patnaik and Puri MP Pinaki Mishra were also present.
The CM arrives at the venue for the Shilanyas Ceremony: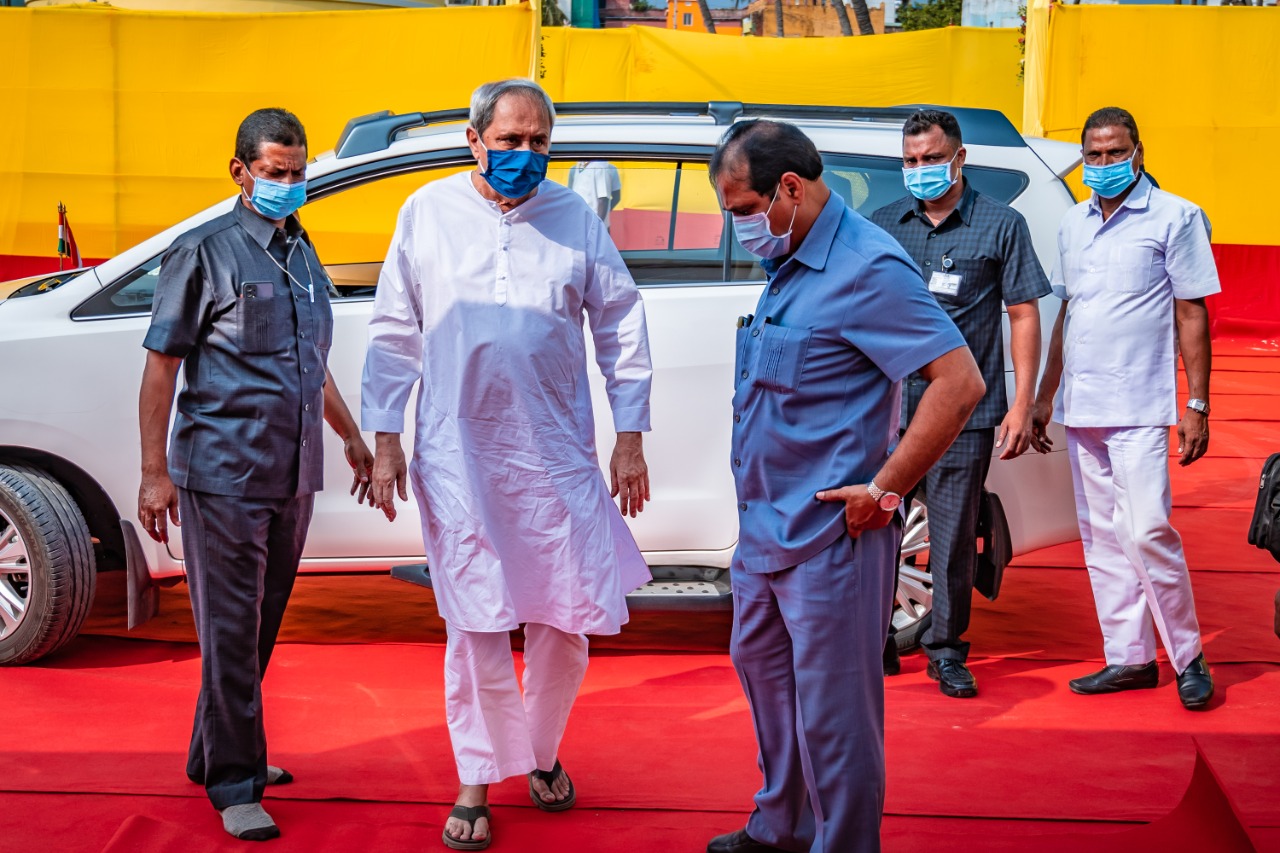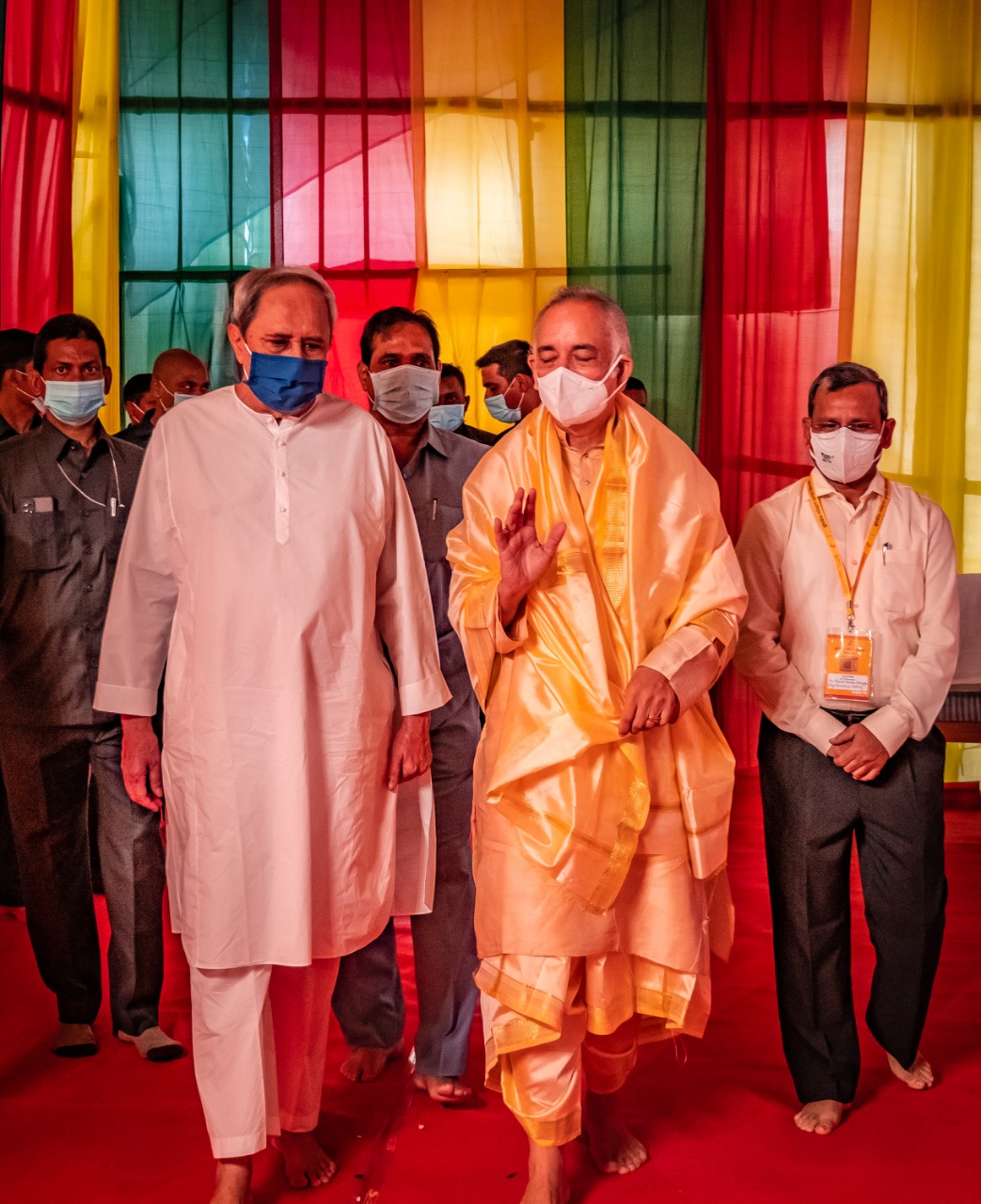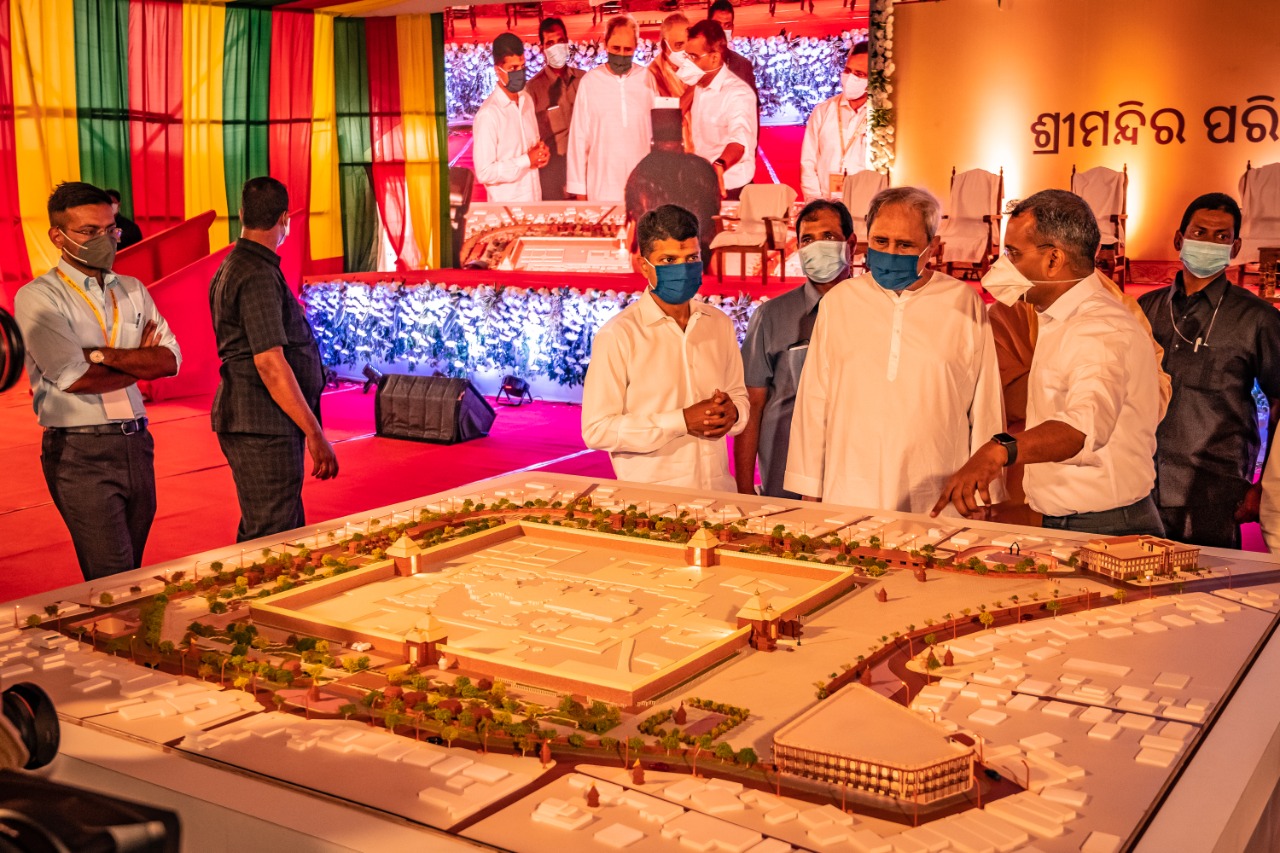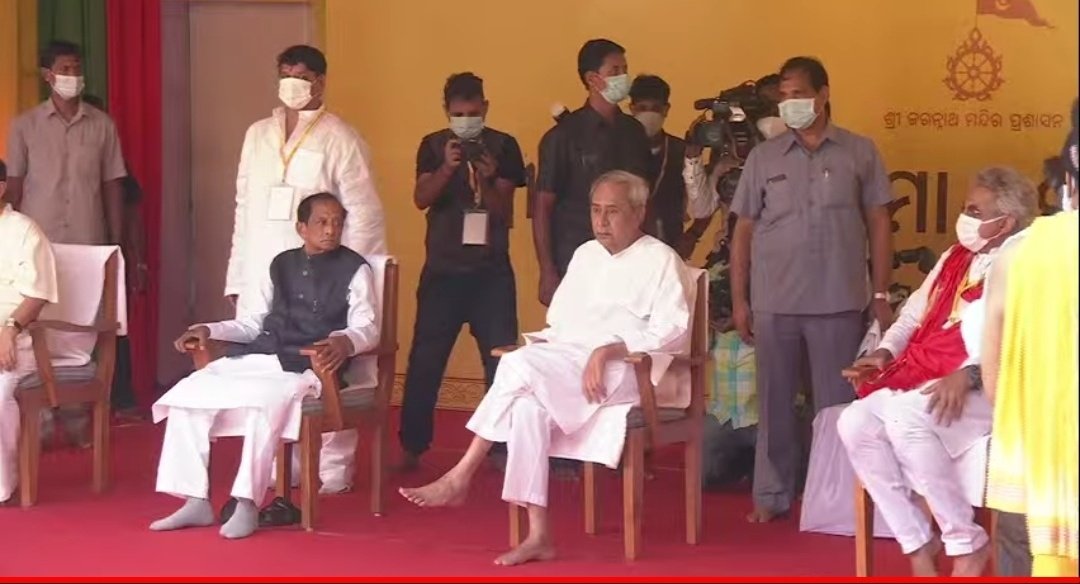 Gajapati Maharaja Dibyasingha Dev at the Yajna Mandap.