Stray Elephants Cause Panic in Nilagiri
Balasore: After straying into Nilagiri in Odisha's Balasore district the previous day, around 100 migratory elephants of Dalma sanctuary in Jharkhand are giving sleepless nights to local villagers and damaged paddy in Tinikoshia forest area.
Forest department sources said the jumbo herd comprises over 20 tuskers, 40 adult females and 70 calves. The entry of the pachyderms into Nilagiri has reignited discussions about increasing man-elephant conflict in the region during the past few years. Locals in Jadibali, Bhalukashuni and Hatimunda villages are angry as the big mammals trample standing crops and cause serious loss to life and property. Last week, the forest department officers held a meeting at Nilagiri to to mitigate the suffering of the residents.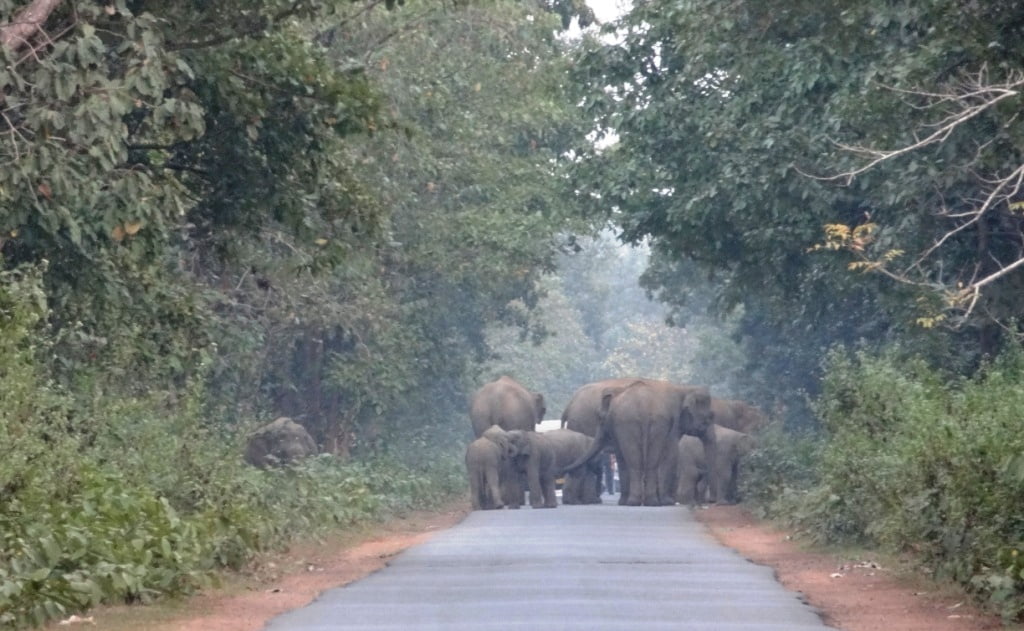 Forest officers said four teams have been constituted to keep strict vigil at night. Trenches have been dug and solar fencing erected to protect the villages, said an officer.