Cuttack: Close on the heels of the Subhadrapur firing incident in Odisha's Cuttack district, the Judicial Magistrate First Class (JMFC), Rural, on Tuesday allowed the Sadar Police to take dreaded criminal Susant Dhalasamant and former corporator of Cuttack Municipal Corporation (CMC) Ranjita Biswal each on a three-day remand for further interrogation.
Police had applied the JMFC to take the duo on remand after being confirmed about their complicity to eliminate Bijay Kumar Pal, a sand quarry businessman of Subhadrapur and one of the business associates of Susant Dhalasamant who escaped a murder attempt by Miku alias Mrutyunjay Nayak (27), in the night on February 23.
After the arrest of Miku by the police near Barabati Stadium in Cuttack on March 3, police came to know about the involvement of Susant Dhalasamant in the incident. During interrogation, Miku had told the police that while he was in Jharpada Jail, Susant had assured him of releasing on bail with a condition that he would eliminate Bijay Pal.
Police also got another evidence of Susant's involvement after the arrest of his other aide Sada Nayak who was injured in an encounter on March 3, a day after the arrest of Miku. During interrogation, police came to know that Sada had accompanied Miku to Subhadrapur to eliminate Bijay Pal.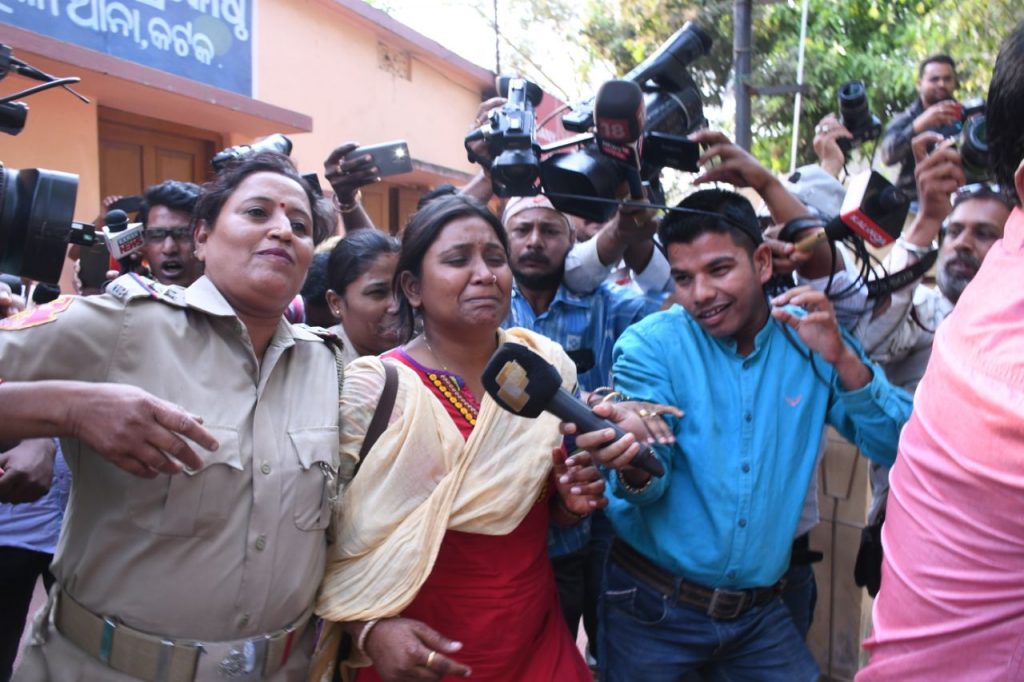 During interrogation of Miku and Sada, police came to know about the close nexus of Ranjita Biswal, the BJD corporator of ward no-7 of CMC for her alleged links with the Dhalasamant brothers-Sushil and Sushant.
Talking to the media persons after the arrest of Ranjita on March 7, Cuttack DCP Akhilesvar Singh had said Ranjita had supplied three firearms and 60 rounds of ammunition to Miku to kill Bijay Kumar Pal of Subhadrapur.
Singh further informed that Ranjita Biswal had supplied the firearms to the accused through Kuna Behera a middleman who has also been arrested.