Puri: Lakhs of devotees thronged Puri on Monday to witness the Suna Besha (golden attire) of the sibling deities of Jagannath Temple on their gigantic decorated chariots.
Lord Jagannath, Lord Balabhadra and Devi Subhadra, who returned to their to their abode from the Gundicha Temple after the nine-day annual sojourn on Sunday, appeared wearing pure gold attire.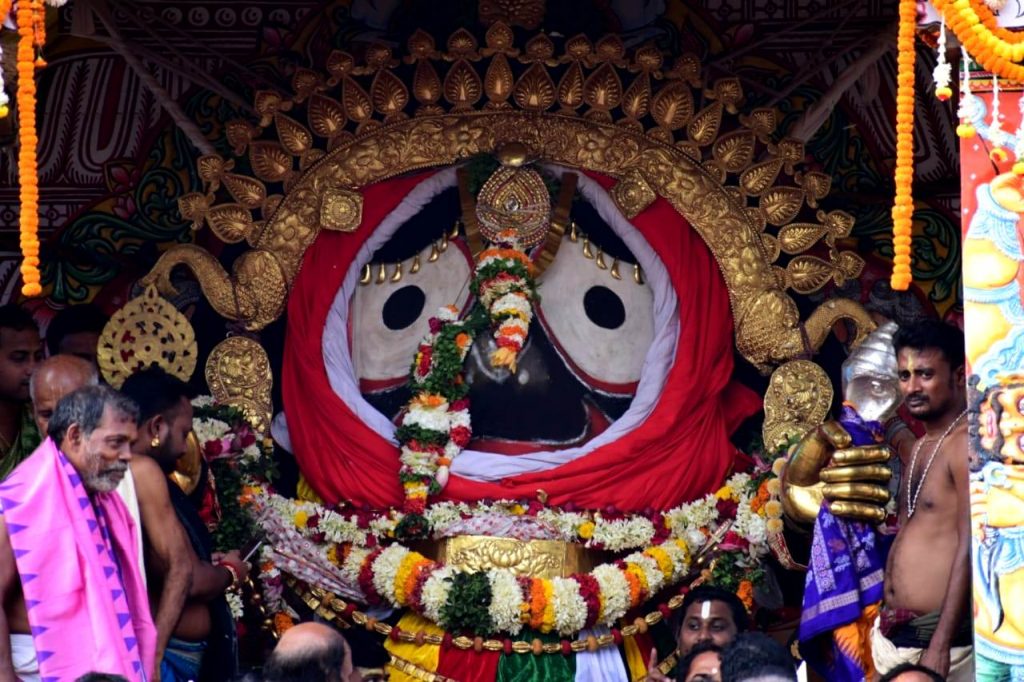 The devotees jostled for a glimpse of the Lords adorned in 13 types of ornaments.
The Shri Jagannath Temple Administration (SJTA) had taken necessary steps to ensure smooth and timely conduct of the rituals. As many as 145 platoon police were deployed to maintain law and order in the Holy Town.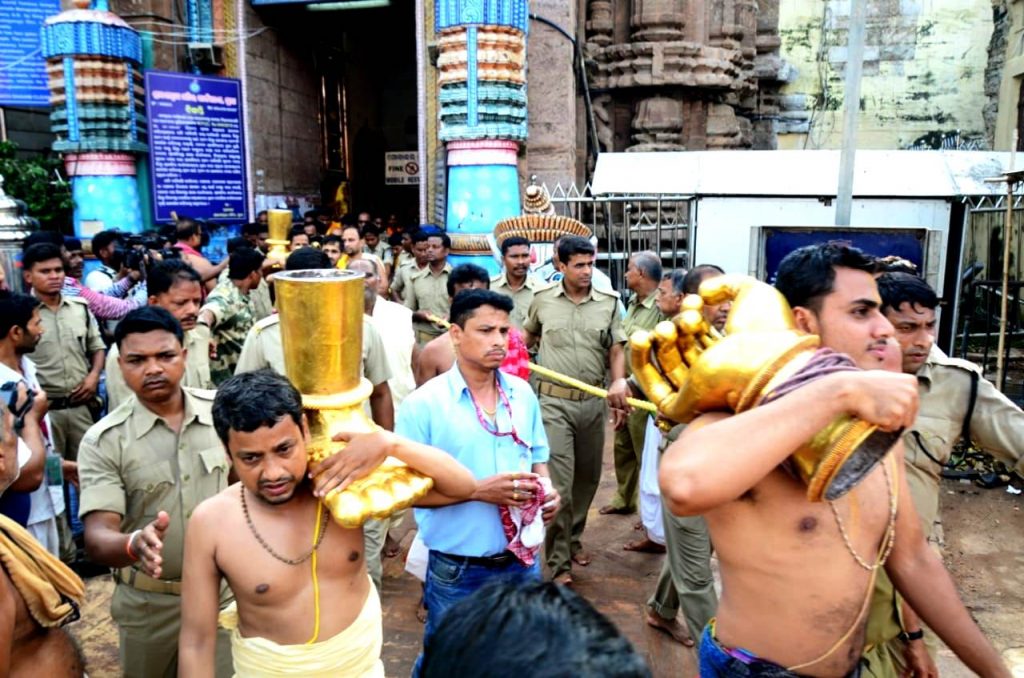 All the rituals were performed by 4.30 pm, following which, the servitors began embellishing the Lords with gold ornaments and other jewellery at 5 pm. These included Sri Hasta (gold hand), Sri Payar (gold feet), Sri Mukuta (big gold crown), Sri Mayur Chandrika (gold peacock feather for Lord Jagannath), Sri Chulapati (an ornament traditionally worn  on the forehead), Sri Kundal (gold earring with a hanging ball), Sri Rahurekha (a half square-shaped gold aura), Sri Mala (necklaces), Sri Chita (third eye of Lords), Sri Chakra (gold wheel), Sri Gada (gold bludgeon), Sri Padma (gold lotus) and Sri Sankha ( a silver conch).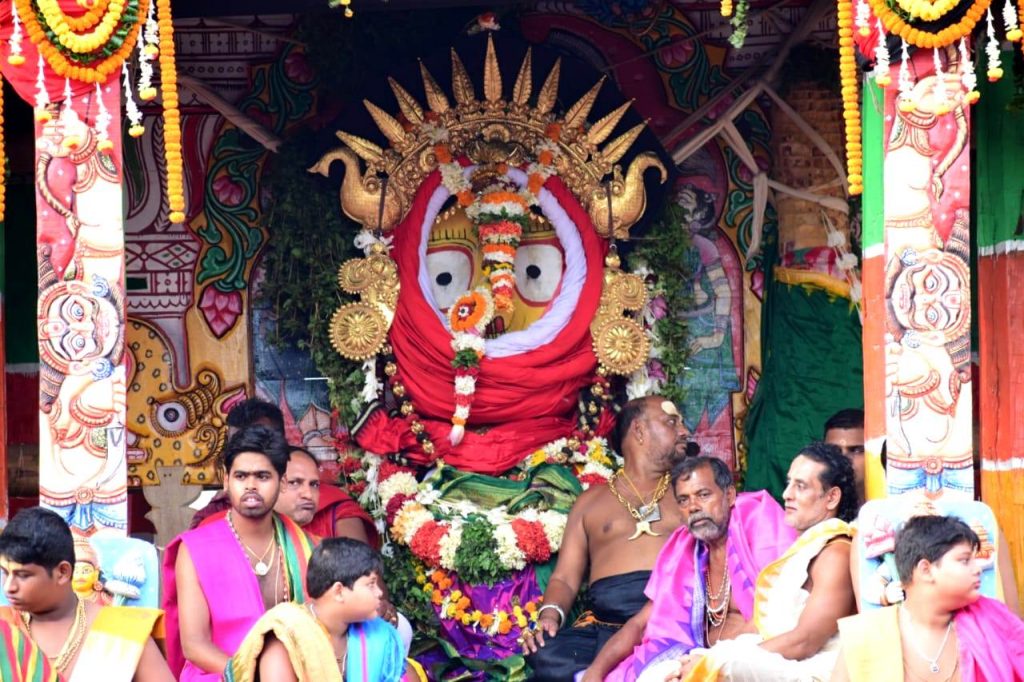 The Suna Besha darshan started in the evening.
The servitors performed rituals like Mangala Alati and Mailama-Tadapa Lagi early in the morning, followed by Abakasha, Gopala Ballava, Sakala Dhupa, Mailama Lagi, Madhayna Dhupa and Sandhya Alati before the Suna Besha.