Bhubaneswar: There is a secret ingredient in every relationship that makes it work. And if both the partners share the recipe, the result is scrumptious! Just like it is, in the case of this techie couple, whose shared passion for cooking has driven them to open a pasta counter near Big Bazaar at Nayapalli in Bhubaneswar.
Dibyanee Sahoo and Sagar Mohapatra, opened the pasta corner in April this year. They have both completed BTech. Dibyanee is now preparing for competitive exams and Sagar is a web designer.
"We had a plan to start a food start-up business. Both of us love cooking and are foodies. I cook as per his suggestions," said Dibyanee.
"Once I cooked pasta at home and Sagar suggested that I use Indian spices. The combination of Italian food with Indian spices works like magic," she added.
"We did extensive research and experimented a lot before opening the stall. We made pasta our staple diet for so many days, trying out different permutations and combinations Sagar would give me suggestions and I implemented them. We cooked and tasted different combinations of pasta. Then we finalised the menu," said Dibyanee.
"We believe in serving fresh food to our customers. Serving hygienic food to customers is our priority. There is no compromise on that front, whatever the cost," she added.
Dibyanee belongs to Cuttack and Sagar belongs to Balasore.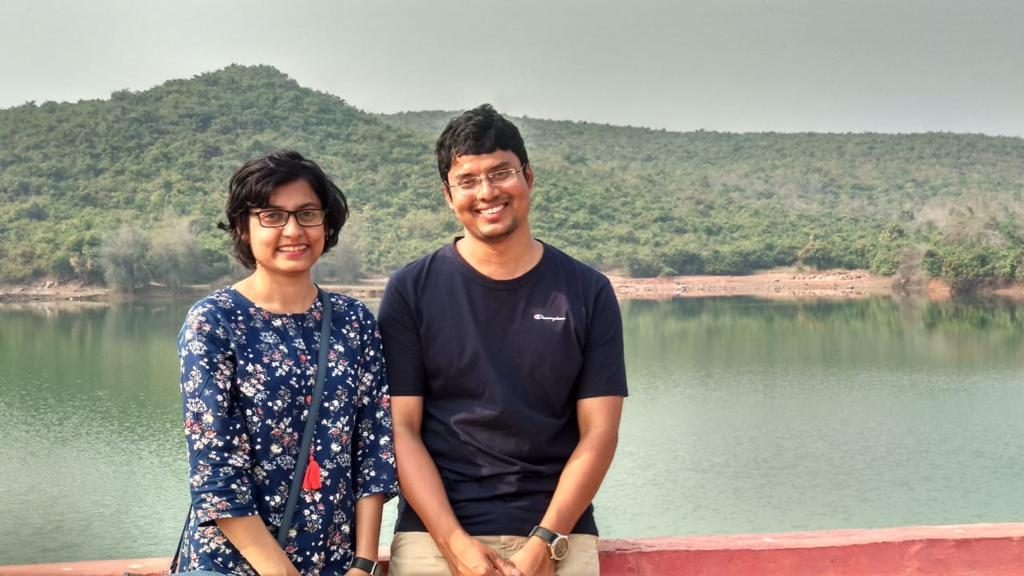 "We want to expand our start-up. We will soon serve other dishes in our stall. In future, we will open a restaurant," she added.
"We did not have any experience in this line. We had no idea of how to serve a customer. We learnt everything by trial and error," she added.
"On the first day, only five customers came to our stall. Now, the demand is increasing," she added.
"It was my dream to start a food start-up. I want to provide quality food to the people at an affordable price," said Sagar.
"We will open a food corner, where everyone can find food suitable to their pocket. Besides, we are committed to providing fresh and hygienic food to our customers," he added.
Vegetarian pasta, Egg pasta, Sweet corn pasta, Chicken pasta, Egg chicken pasta and Mushroom pasta, you name it and they have it.
"Our family members are very supportive of us and we will get married soon," he added.