Bhubaneswar: The song 'Maya re Baya' from the upcoming film 'Tokata Fasigala' is the new internet sensation for music lovers. The tune has also caught the fancy of Bollywood actor Tiger Shroff. In a video, he has said that he is practising a dance on the song 'Maya re Baya' and requested people to watch the film.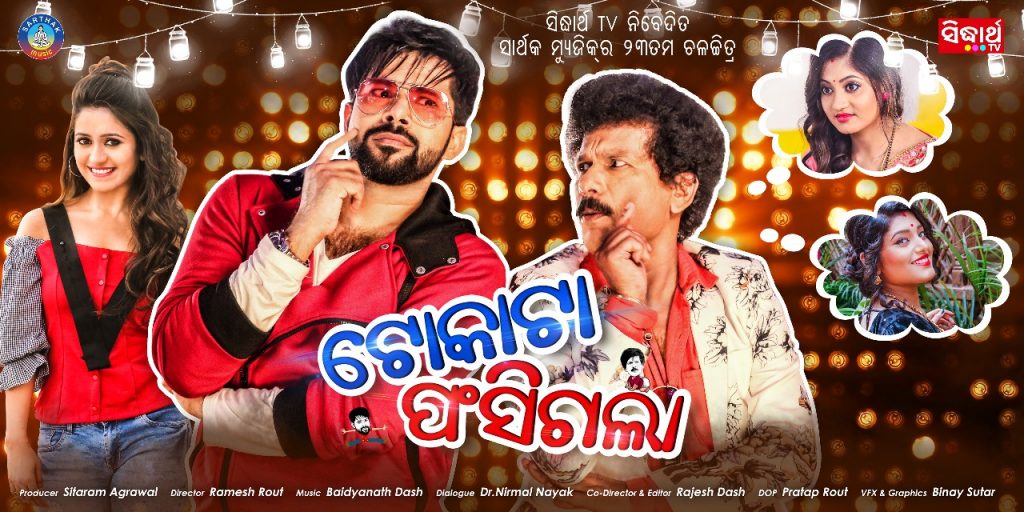 Sarthak Music's 23rd film 'Tokata Fasigala' features Sabyasachi Mishra, Elina Samantaray and Papu Pom Pom. The film is directed by Ramesh Rout while the music has been scored by Baidyanath Dash. "The song has become viral on the internet within seven days. People have uploaded many versions of the song which made Tiger Shroff appreciate the song too. The song has been rendered by me and Papu. It is a satirical song on women," said Sabyasachi who has earlier lent his voice to hit numbers of 'Pilata Bigidigala and 'Hele Mate Preme Jara'. Not revealing much about the film Sabyasachi said, 'It is a comical movie. Papu who plays the brother of my lady love Elina does not want us to be together. The story revolves around that. It will be a comeback movie for Papu who was ill for a few months". Sabyasachi was last seen in the Raja release '4 Idiots' which was a commercial success.
The film will hit theatres on the occasion of Rath Yatra on July 12.