Cuttack: Delivering the presidential address at the fifth annual convocation lecture of National Law University (NLU) here on Sunday, Chief Justice of India (CJI) Dipak Misra advised the students to become the connecting force between the justice delivery mechanism and the people at large.
"You are going to be the 'messengers of justice' and 'torch bearers' of the legal world. You are the future architects of the superstructure of law and justice and you will shape and mould the future course of action," he said.
Mishra asked the students to be lucid, articulate and concentrate on the line of reasoning and arguments, penetrating and striking at the focal point of the discourse or dispute just like the bull's eye of the dartboard.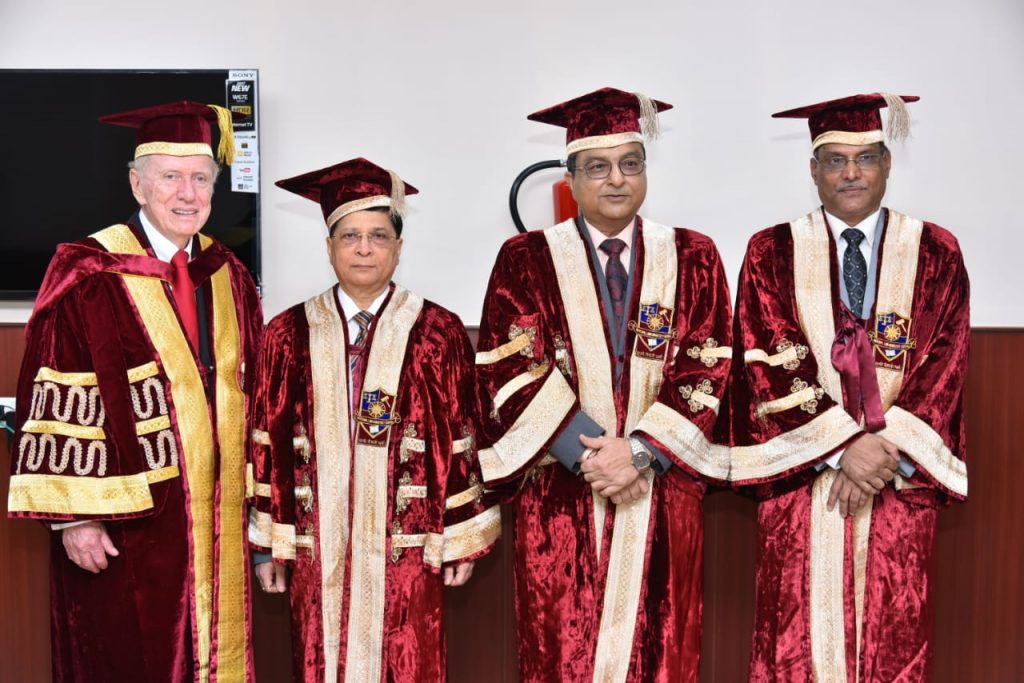 He further suggested them not to be guided by majoritarian views. "Be true to your own convictions and conscience and always endeavour to be responsibly true to factual aspects by piercing the veil of perceptions being floated around you," he added.
Former Judge, High Court of Australia, Justice Michael Kirby, was the chief guest and delivered the convocation address.
Justice Kirby was also conferred with the Degree of Doctor of Laws (LLD) (Honoris Causa) by the university.
Chief Justice of Odisha High Court and NLUO Chancellor Vineet Saran awarded the degrees.
A total of 167 graduates,  including 49 LLM candidates, and 118 from undergraduate courses-57 and 59 candidates respectively from the BA LLB and BBA LLB streams. were awarded degrees.
A total number of 18 gold medals were presented to students during the convocation this year.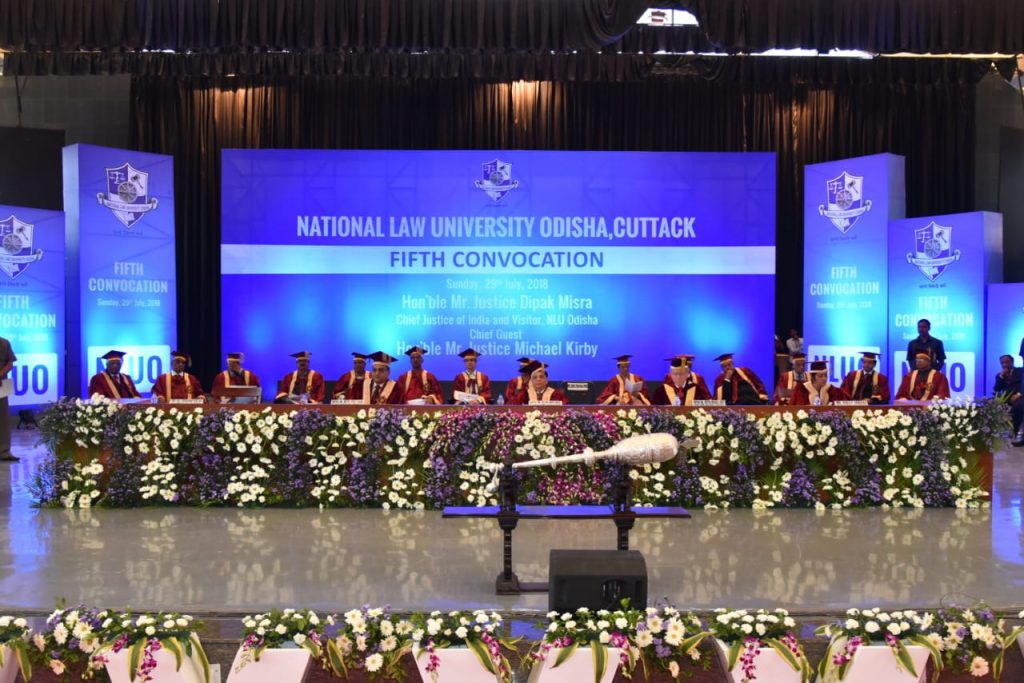 Out of the 18 gold medals, NLU Odisha has instituted six, while various dignitaries of the legal fraternity have donated the remaining 12.
Meghmala Mukherjee received seven gold medals, the highest. She was awarded the ML Mitra Memorial Gold Medal for having topped in BBA LL B (Hons.), SKS Juris Legal Group Gold Medal, Gagan Bihari Das Memorial Gold Medal, Ras Behari Ray Gold Medal, Nisamoni Devi and Bhagabat Charan Mohanty Memorial Gold Medal, Satyakamal Memorial Gold Medal and the Smt Pavani Easwara Lakshmi Memorial Gold Medal.
Diya Dasgupta won three gold medals.
The Dinabandhu Sahu Memorial Trust for first rank in BALLB was conferred on Shobhit Ahuja.
Three journals, NLUO Law Journal, Human Rights Law Journal and NLUO Students Journal, were released on the occasion.
Sitting Judges of High Court of Orissa, senior advocates, judicial officers were present.