Two Heritage Walks Mark Day II Of IHCN Conference
Bhubaneswar: The heritage scene seemed rejuvenated on Saturday with two heritage walks on two circuits being held on the second day of the 5th international biennial
conference of Indian Heritage Cities Network (IHCN) and the Temple City.
While the 9th Monks, Caves and Kings at Khandagiri walk was held in the
morning, a special Ekamra Walks Old Town Circuit was organised in the
afternoon for delegates of the ongoing IHCN conference at
Infosys. The Odisha Government, IHCN and Unesco are jointly organising the conference.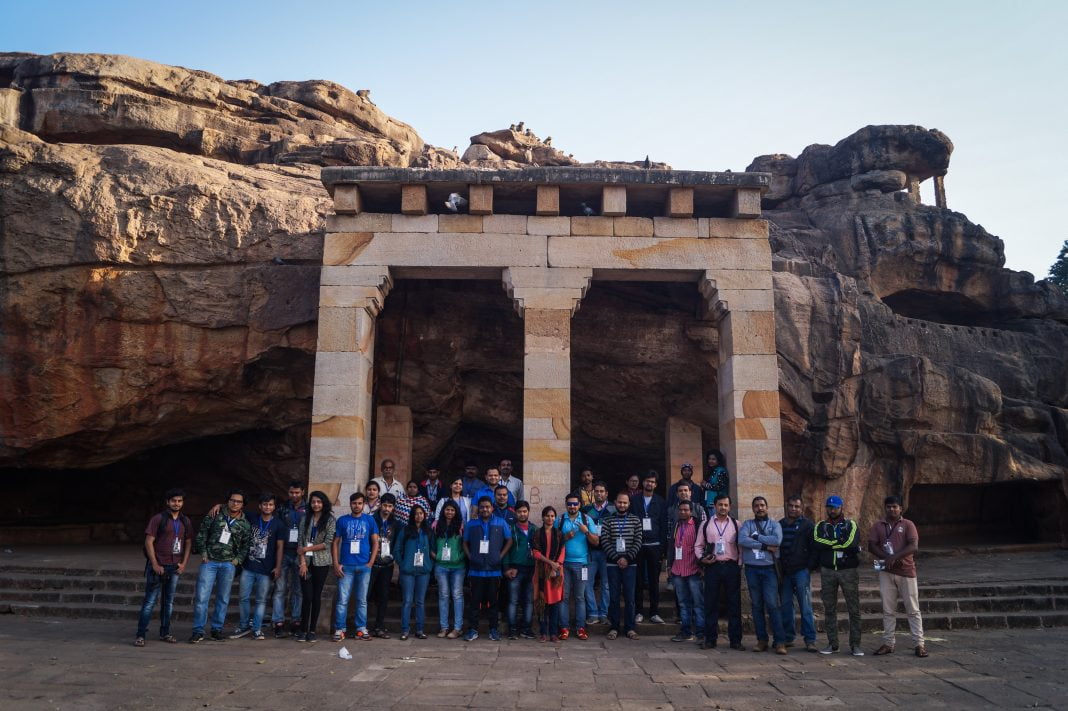 While 40 people, including six students of Indian Institute of Tourism
and Travel Management (ITTM), Bhubaneswar and two IIM Bangalore
passouts, participated in the morning heritage walk, 20 people from the conference including noted architects, planners, urban designers, artists,administrators, students and
faculty members of different architecture colleges joined the heritage walk.
Kiran Joshi of Chitrakara School of Planning and Architecture; Chandra
Shova Shakya, Head, Heritage and Culture Conservation Section of
Lathipur Metropolitan City, Nepal; Dr Garyfalia Palaiologou, Lecturer
in Architecture from Loughborough University, England; Dr Ester
Steekelenburg, Director, Urban Discovery, Hong Kong; were notable
members of the Special Ekamra Walks.
All the guests were delighted to see the 'jugalbandi' of classical
music with the heritage walk in the beautiful precincts of Mukteswar
Temple, which epitomes temple architecture under the Kalingan
Style. Guide Satyaswarup Mishra explained them the details and hinted how Jain, Hindu and Buddhist philosophies influenced the images of temples of Ekamra Kshetra as the
area was known in ancient times and how the temple architecture evolved from 6th century AD and flourished with distinctive format – Rekha, Pidha and Khakara types of temples.
The visitors also went to Ekamra Van, a medicinal plant garden on the bank of Bindusagar with more than 200 different varieties. Assistant Conservator of Forests Ashok Kumar Mishra explained the concept, plan and specialty of the medicinal plant garden to the visitors, who spent over an hour in the garden.