Unfolding The Rustic Charm Of Odisha's Bapta Saree
Bhubaneswar: Among the various handloom sarees lined up in her grandmother's cupboard, the one saree that caught the fancy of young designer Swikruti Pradhan was a 'Bapta' saree. This was about 10 years ago when she was a teenager. As she grew older, she realized that Bapta was slowly losing popularity and decided to revive it.
According to Swikruti, Bapta sarees are an amazing amalgamation of cotton and silk. "It has just the right comfort and just the right lustre. Not too much, not too less," she says.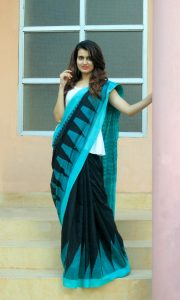 Bapta saree, she adds, does not stick to the body but falls with grace.
Being the sole proprietor of her label 'Rustic Hue', she has been working with the weavers of Odisha in Bargarh district since the last two years. "I spent time with the weavers and discovered to my dismay that there are only two families making Bapta sarees now. I pursued them and nagged them for months to start working actively once again," she adds.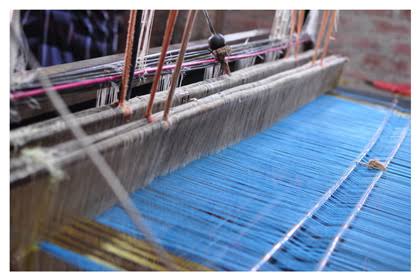 The weavers, she said, were reluctant and still are to make Bapta sarees as they fear lack of demand. "Making one Bapta saree takes a minimum 15 days and there is a lot of hard work involved as the tie and dye method is used and three shuttle weaving is done. This means that two persons are involved in the weaving process," Swikruti explains.
Locally known as 'Phoda Kumbha', in this technique, thread is used for embroidery. One thread from the border is used to give an impression of cut as the edges of the temple designs made.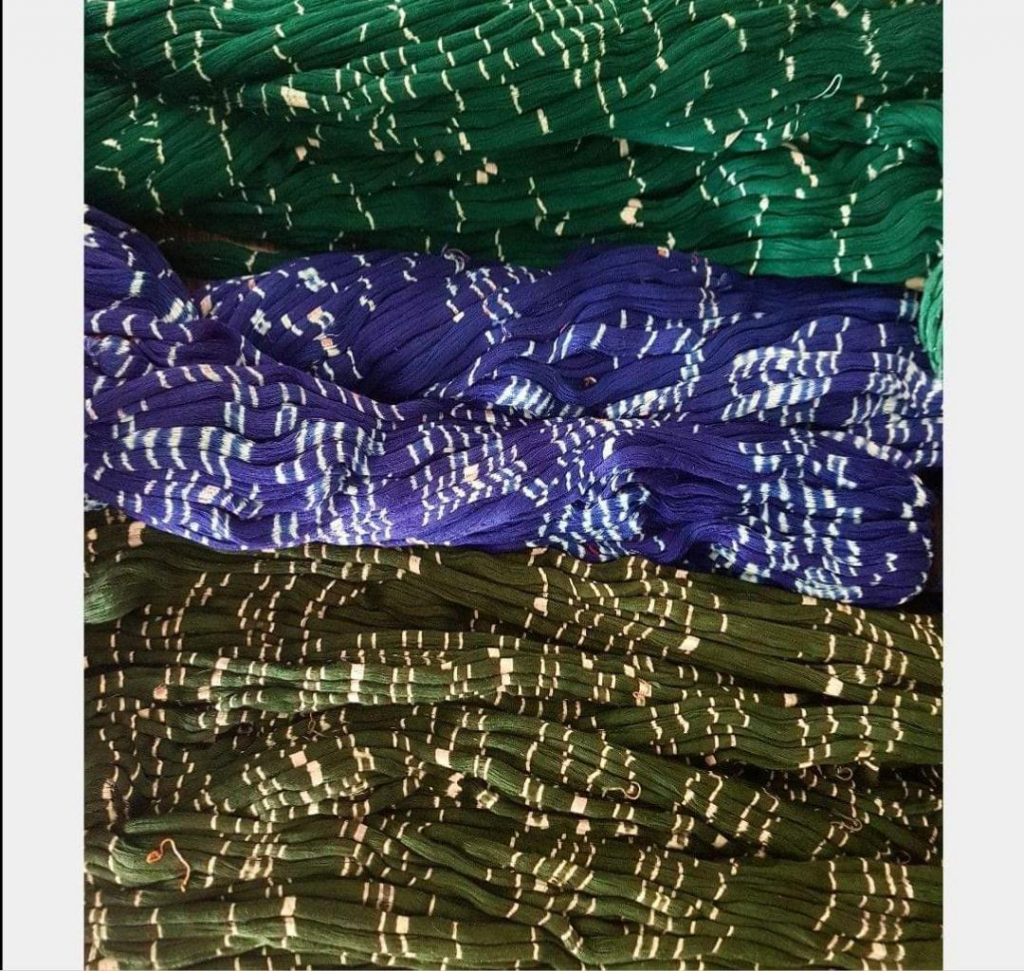 "The Bapta sarees you find elsewhere are all diluted. Barely any traditional authentic ones can be found so I want to bring these to people," says Swikruti.
Two of her Bapta sarees with stripe effects have already been sold, she says with glee. She is planning a pattern with multi-coloured stripes. "I am trying to play with the textures and placement of different motifs in the pallu as of now," she adds.
Chanderi, found in Madhya Pradesh is very close to Bapta but is different in its texture as it is more transparent.
The designer also runs 'Rustic Hue Jugaad' in which she follows a zero waste policy and creates accessories or clothing out of the post-production fabrics.