Usasi Misra Assault Case: Cine Artists' Association Demands Strict Action Against Accused
Bhubaneswar: Members of Odisha Cine Artists' Association on Wednesday strongly condemned the assault on Ollywood and opera actress Usasi Misra and demanded strict action against the accused.
At a media conference, association members Siddhant Mohapatra, Sritam Nanda, Pinky Pradhan and Munna Khan demanded early justice for the actress.
Usasi narrated her ordeal and blamed police and opera management for their alleged failure to control the situation. The actress was assaulted and verbally abused at Derang in Angul district, where she had gone to perform in an opera owned by Eastern Blue, on the night of April 22.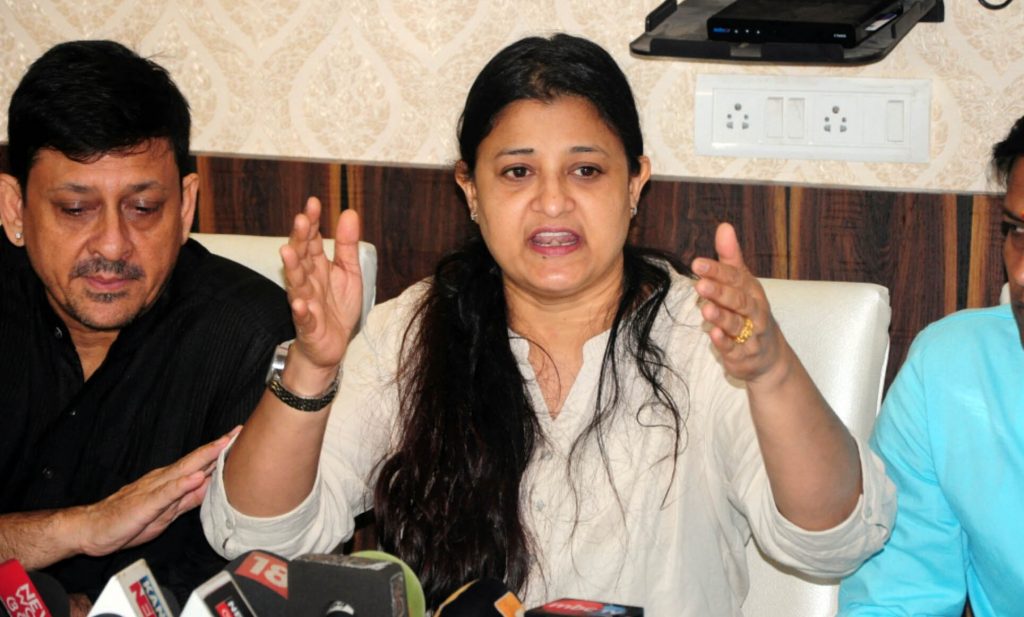 "I was beaten up and molested by one Indramani Sahu at Derang. I gave a good fight and saved myself. There were scratches on my neck. I want justice and security for me and all other girls of the state," Usasi said.
A day after the incident, Kaniha police arrested Sahu's driver Dusmanta Behera. He too had allegedly thrashed the actress.
In a social media post, Usasi alleged that she was beaten up and molested at Derang, where she had gone to perform in an opera, owned by Eastern Blue. She said that her car was also damaged. "We talk of general women being safe….where a media figure like me is not safe..this man manhandled, badmouthed me n tried to rip my clothes," she said, adding, "I gave a good fight and saved myself."
Usasi had lodged a complaint at the Kaniha police station, alleging that while she and her managers were trying to reach the venue by her car to perform in the opera, a person abused her and behaved in an indecent manner. Initially, she tried to ignore him, but subsequently got down from the vehicle. "I hit him and he also beat me up. I thought the matter would end there. Later while I was on stage, the man returned with his relatives and stopped the performance and manhandled me. They even threatened to strip me naked," she added.
Kaniha police rushed to the spot and pacified the villagers. The opera show began after an hour.
Police sources, however, said as soon as the actress reached the venue, the villagers rushed to meet her and one among them collided with her. This enraged the actress and she slapped a person, which triggered tension and the villagers stalled the show, the sources added.