Bhubaneswar: Utkal University of Culture on Wednesday conferred D.Litt
(Honoris Causa) on five eminent personalities on the occasion of its
6th convocation ceremony.The persons who received the prestigious award are Pandit Bhajan Sapori, celebrated film maker Padmashree Nila Madhab Panda,
accomplished theatre artist Satchidananda Das, renowned Tabla player Pandit Harmohan Khuntia and well-known litterateur Asit Kumar Mohanty.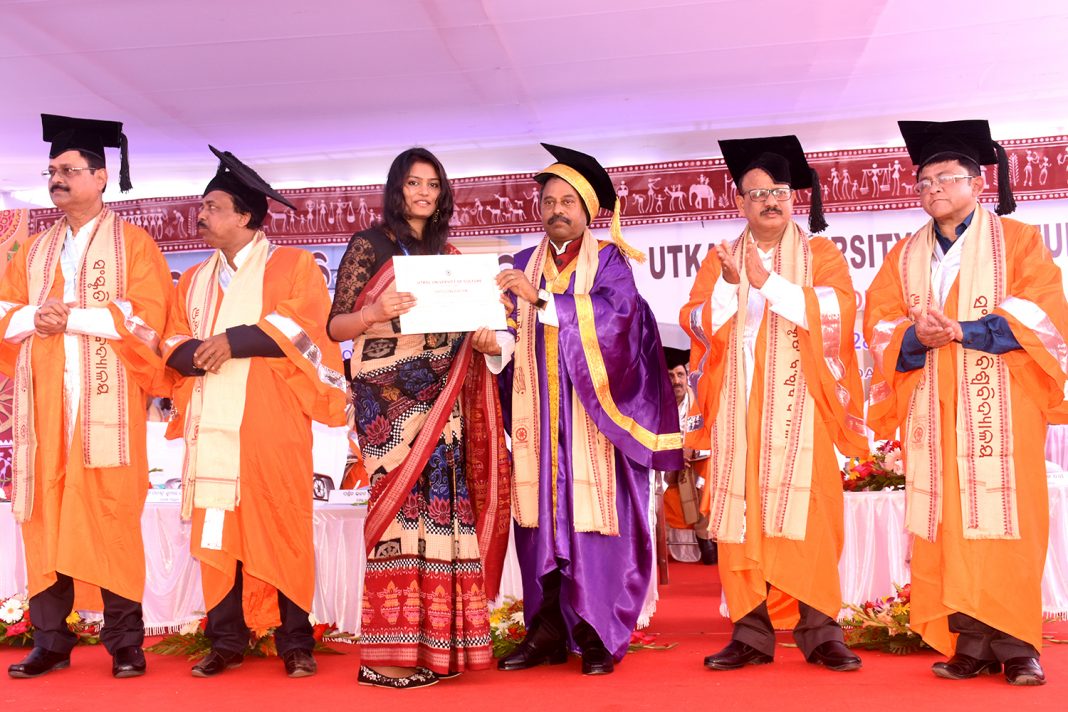 Similarly, three scholars were awarded Doctorate Degrees (Ph.D) in performing art as well as language and literature.Apart from them, as many as 27 students who scored highest marks in aggregate in the graduate and post-graduate degree examinations in 2017 were presented with university gold medals.Addressing the gathering, distinguished guest Bhajan Sapori briefly narrated his musical journey of life and stressed that music can be used as a medium to spread, enhance and enrich human values and
national culture. He called upon the students to be the torch bearers of Indian culture ethos both at national and international levels.Speaking on the occasion, Culture Director Bijay Kumar Nayak said, "The role of the university in spreading and promoting culture is incomparable and valuable."
Expressing his wish that the students who have graduated from this university will grow into cultured citizens and will protect the reputation of the state, nation and the university, Nayak assured that the state government is keen on addressing all problems of the university.Vice-Chancellor of the University Prof. Kamal Kant Misra congratulated the students who have passed out successfully and also thanked the teachers the teachers of the university for their contribution to the success of the students.