[Watch] Rath Yatra: All You Need To Know About 'Pahandi Bije' Of Puri Jagannath Temple Deities
Puri: The Padhandi ritual of Lord Jagannath and his siblings, who will embark on the nine-day annual sojourn, began after the consecration of the chariots – Nandighosha for Lord Jagannath and Madan Mohan, Debadalana Ratha for Devi Subhadra and Shri Chakraraj Sudarshan and Taladhwaja for Balabhadra Prabhu and Ramakrishna on Friday (July 1)
The word Pahandi originates from the Sanskrit word Padamundanam, which in the local dialect means a slow step-by-step movement with the spreading of feet.
According to 'Dhadi Pahandi' tradition, Shri Chakraraj Sudarshan is taken to the chariot first, followed by Lord Balabhadra, Devi Subhadra and Lord Jagannatha. A wooden cross is fixed to their backs and thick silken ropes are tied around their heads and waists for this ceremonial procession. At the seven-stairs northern exit from the dancing hall, the three deities assemble and receive giant floral crowns, called Tahiya, richly decorated massive headgears offered by the Raghav Das Mutt.
#WATCH | Odisha: Pahandi rituals for #JagannathRathYatra in Puri begins. The participation of devotees in the Rath Yatra has been allowed this time after a gap of two years following the COVID pandemic. pic.twitter.com/XMohDItkIK

— ANI (@ANI) July 1, 2022
Lord Sudarshana and Devi Subhadra are carried on the shoulders while Lord Balabhadra and Lord Jagannath are literally dragged through the Pata Agana, Anand Bazaar, inner lion's gate, Baishi Pahacha, lion's gate, Gumuti, Arunastambha and finally to their respective chariots in rhythmic movement amid the beat of cymbals and chanting by the devotees in frenzied ecstasy.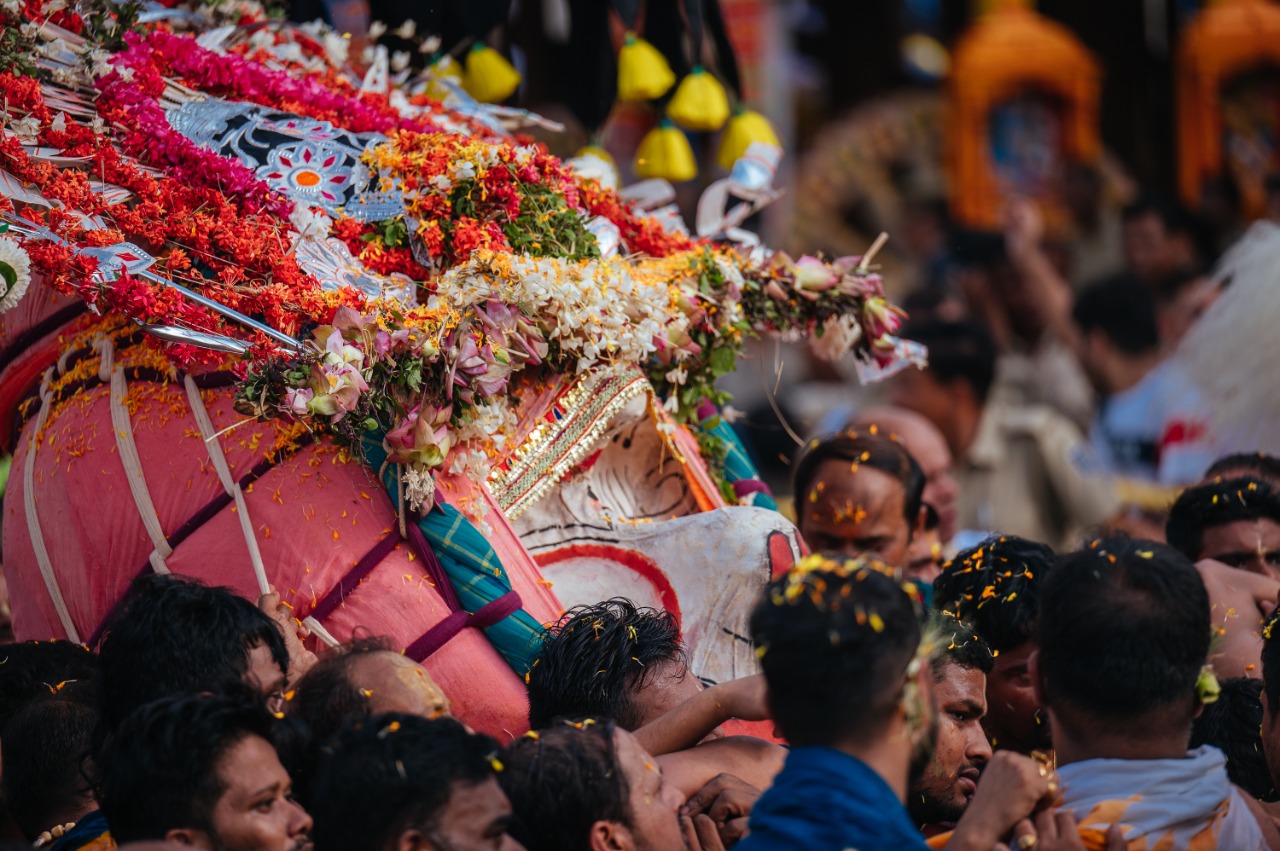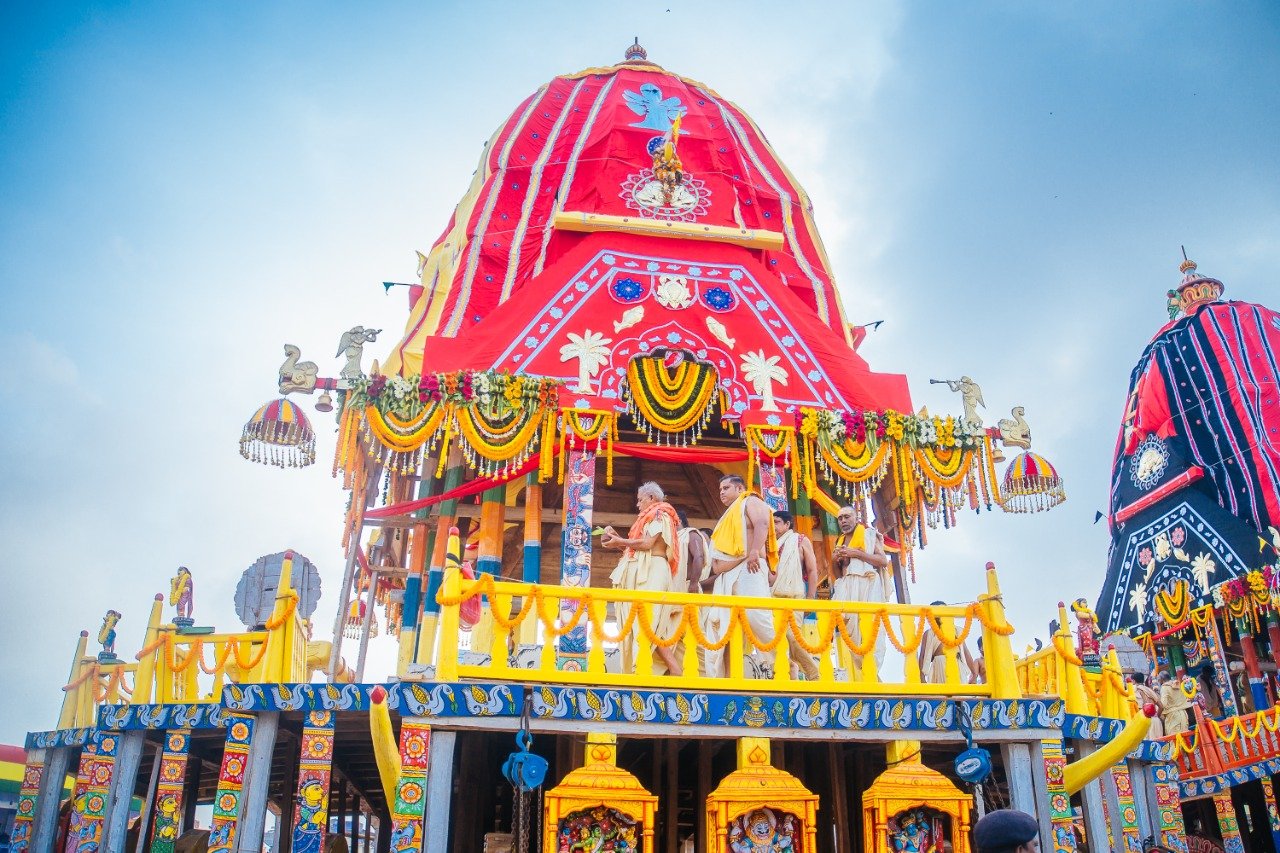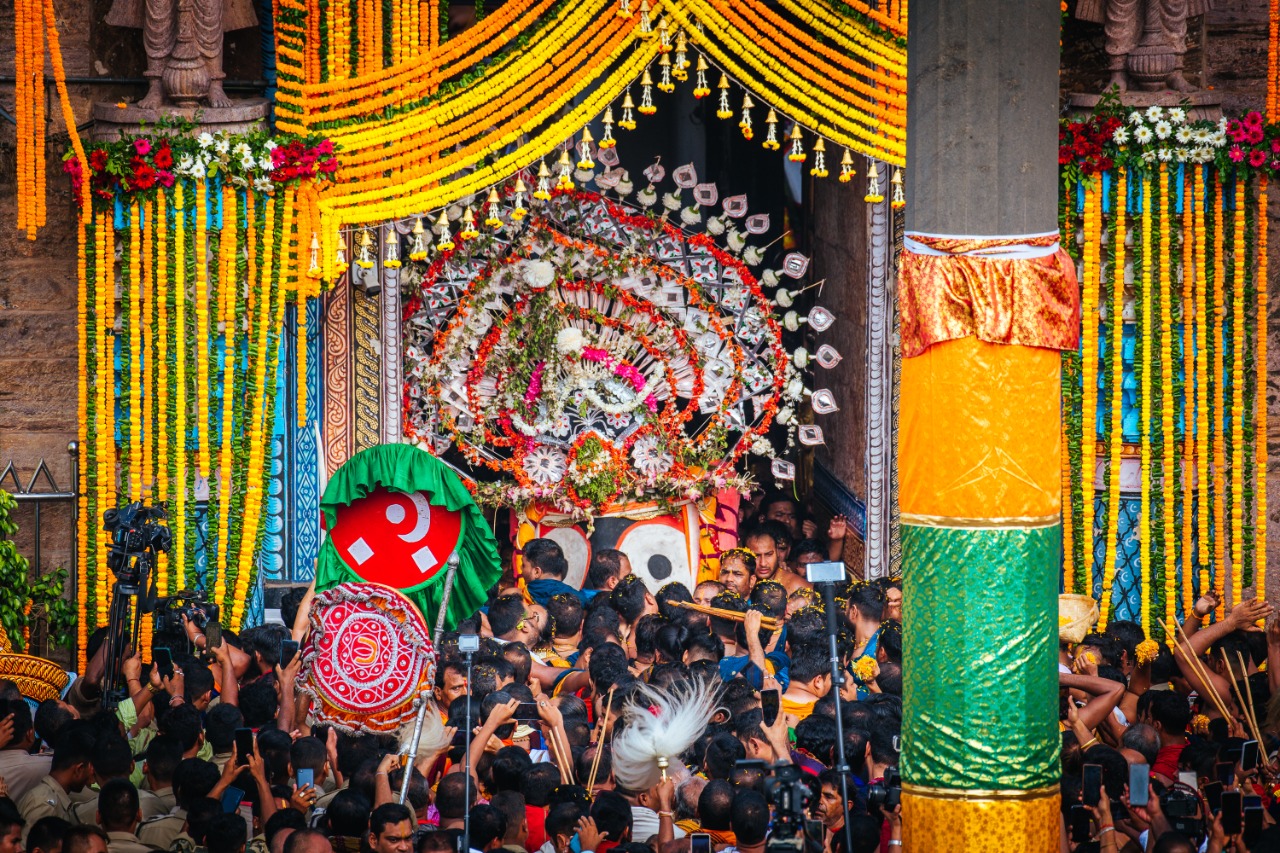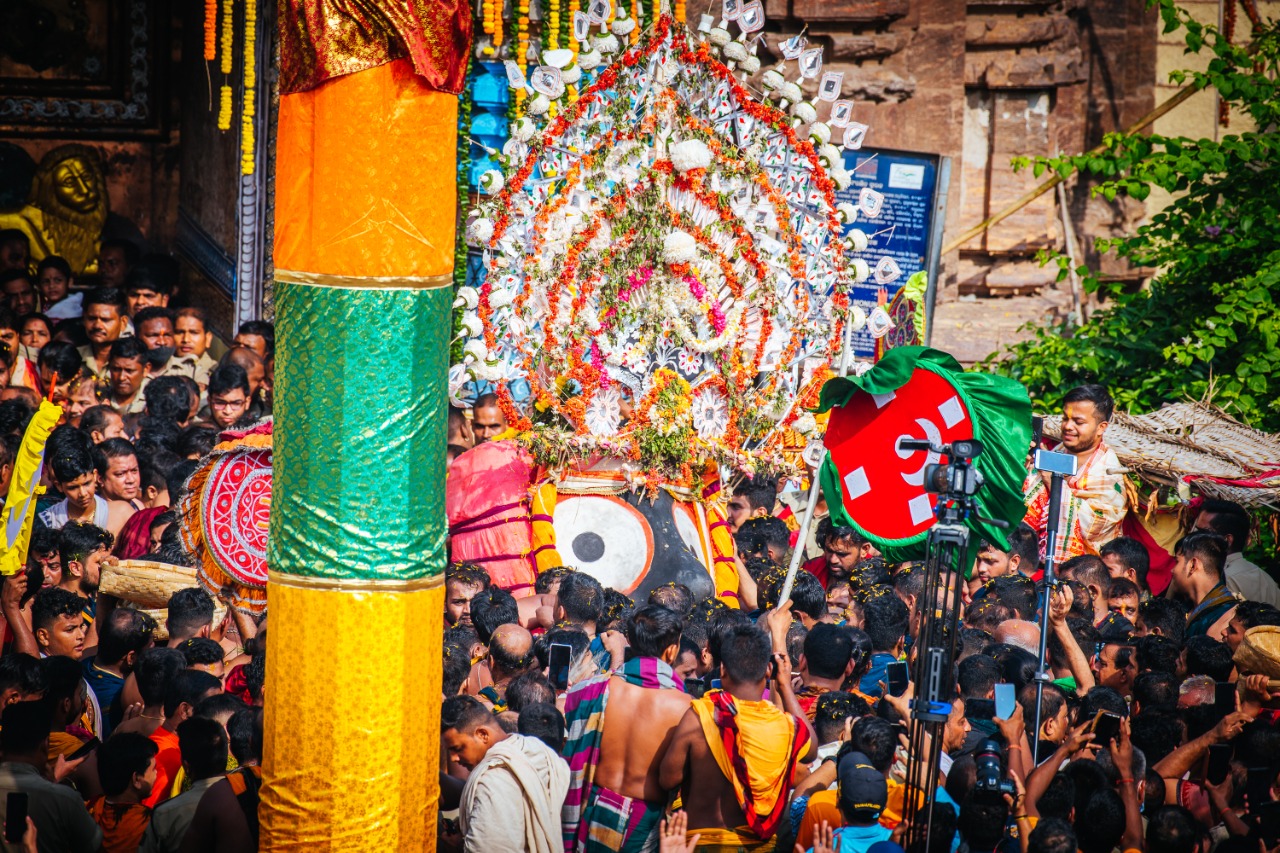 After Pahandi rituals, Puri Shankaracharya Nischalananda Saraswati paid obeisance to the sibling deities on their chariots.
While Puri Gajapati Dibyasingha Deb is expected to perform 'Chherapahanra' atop the three chariots around 2.30 pm. The ritual will be completed by 3.30 pm following which wooden horses will be fixed to the chariots. Sarathis (charioteers) will mount the three chariots before pulling begins at 4 pm.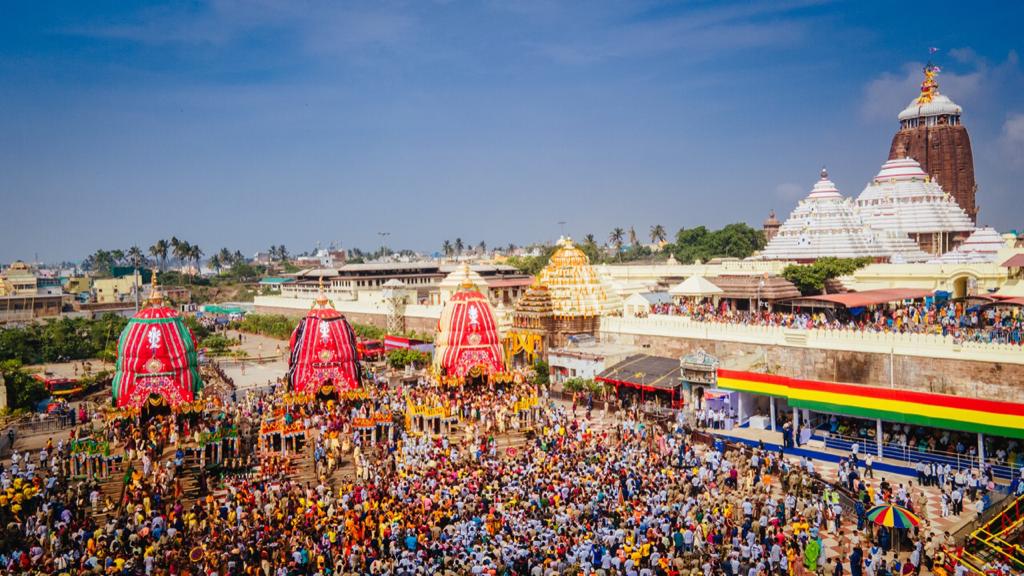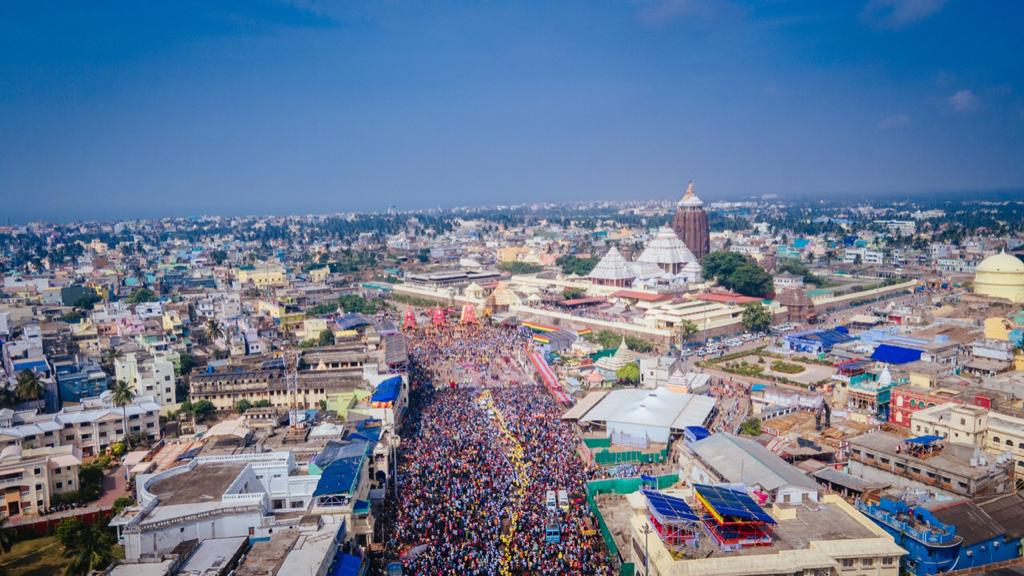 Elaborate arrangements have been made in the pilgrim town for smooth conduct of the festival with public participation after a gap of two years.