Bhubaneswar: The role of the father is very important in shaping one's life, personality and behaviour. He works hard, looks after our small needs, and quite often, saves us from mother's rage.
We all share a very different and deep rapport with our fathers. Today being Fathers' Day, Odisha Bytes spoke to a few young achievers about their relationship with the man of the house and the significance of the day for them. Here's what they had to say:
Tamanna Vyas, Actress
For my father only, I am an actress today. I had never thought that one day I will be in the film industry.
My father, Basudev Vyas, had a dream of seeing me on television. He used to say that he wanted see his children on television.
For my father, I participated in the reality show 'Raja Queen' and won also. I always wanted to make my father proud.
He has been supporting me at every step of my life.
Notably, Tamanna's recently released film 'Golmal Love' is her fifth venture in Ollywood. The film stars Babusan and Tamana  in the lead roles.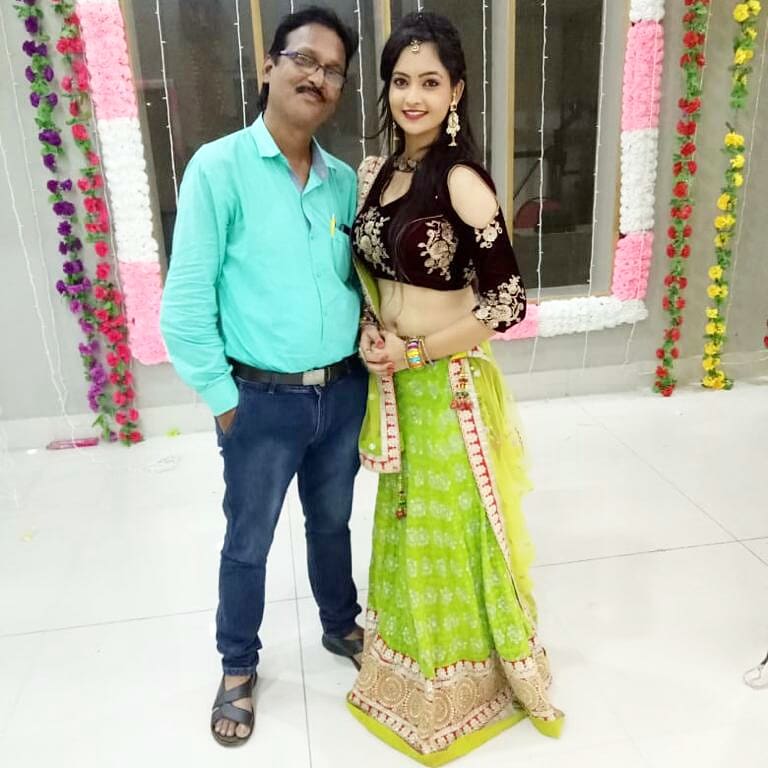 Avisekh Rath, Actor
My father, Satya Rath, is my role model. I lost my mother 13 years ago. At that time, I was in Class IX. Since then, my father has been playing the role of both mother and father, said Avisekh.
It was because of my father that I have never felt the absence of my mother.
Before doing any movie, I always discuss the story with my father. After watching my movie, my father analyses my performance. He is also my best critic, the actor added.
Today I am at a set shooting. After pack-up, I will take him out for dinner and celebrate the day, said Avisekh.
Parambrahma Tripathy, Writer
My father's shoes are always bigger than my feet. I have tried to fit into his shoes, but I have never been successful. So long my father is there, I have the confidence to face any challenge in my life, said young writer Parambrahma Tripathy of his father, Kailash Chandra Tripathy, a school teacher.
Notably, young Parambrahma has penned four books, including 'Katha Ta Etiki', 'Kuna Tripathy Ra Rough Khata', and 'Cocktail'.
Sohini Mishra, Singer
"I wanted to pursue my studies and excel in my passion for music also. My father, Anant Charan Mishra, supported me a lot to excel in both," said Sohini Mishra, singer.
I completed my graduation in Biotechnology from Ravenshaw University, the singer said. My father also helped me to fulfil my dream of becoming a singer, she added.
Odia girl Sohini, one of the top six finalists in Indian Idol Season 6, revealed: "My father also sings quite well, but he is not a professional singer."
Sohini has sung for upcoming Bollywood film 'Kadke Kamaal Ke' for the song 'Tujhe kyun na karu mai pyar' and will make her debut in the Marathi film industry this year.
Lavanya Das, Model
"Never get disheartened by obstacles as they are your tests to know how strong you are. Never pray for an easy path, but rather wish for a difficult one. A difficult path is the only way that could lead you to reach the top. Ever since I was a little girl, these words by my father have kept ringing in my ears," shared Lavanya Das.
"My father has made me realize that being a girl, I have right to be a strong woman and pursue big dreams," she added.
The model credited her father for encouraging her to be at "the peak of this Universe".
Lavanya had won the 'Miss Teen Tourism Ambassador Universe 2018' title in Malaysia.
She had earlier won three awards—Best Fantasy National Costume, Best Outstanding Achiever 2018 and Best Folk Dancer—in 2018 at 'Prince and Princess International' in Thailand.