Who Killed Cuttack's Kathajodi?
Cuttack: "It's just a couple of ponds here and there inside a desert nowadays," quipped 29-year-old Raju Sahoo, pointing out to River Kathajodi in Cuttack.
Raju like many others in the Millennium City has been a regular user of River Kathajodi's waters throughout his life. He remembers how there used to be some steps at Ganesh Ghat used to remain submerged even in summer. "These days we have to walk a long way to find water. The river stays dry for most of the year, except for a few days during floods."
River Kathajodi, like most rivers in Odisha and India, is a victim of man-made climate change and mismanagement, claims Ranjan Panda, a water activist whose organisation, Water Initiative, is fighting for safeguarding water bodies in the state.
Another major issue is unpredictable rainfall.
Encroachment of flood plains such as riverfront development in some cities prevents flood waters from seeping into the ground. Kathajodi, too, is encroached. Small structures such as dykes can be built to store flood waters and recharge groundwater, explains Panda.
Mahanadi Water Woes
Besides man-made interventions and scanty rainfall, geographical boundaries are also a cause of affecting the flow of waters. Mahanadi River, of which Kathajodi is a branch, is a prime example. The river has been embroiled in a controversy on sharing of waters between Odisha and Chhattisgarh.
"It is true that Chhattisgarh has illegally built dams and barrages on Mahanadi River, restricting the flow of waters to Odisha. But blaming the neigbouring state without checking statistics is wrong. To do that is to fall prey to conflict mongers, who want this controversy to continue," explains Panda.
"The Mahanadi Tribunal has asked Chhattisgarh to give data of 20 years to check how much water has been actually reduced in the downstream. That would give a clearer picture as to who is to be blamed more—monsoon deficit or Chhattisgarh dams," he adds.
Dams are not the answer, Panda asserts. "A dam blocks the natural flow of the river. All rivers in India including the Mahanadi are water-stressed. Hirakud Dam stores water for industries and irrigation, thereby causing lesser water to be available downstream," he says.
Usually, a river like Mahanadi is also fed by small streams and feeder rivers such as the Ong & Tel. Some of these feeders are drying up too. "Eight such rivers are dead in Jharsugda, the situation is very bad," Panda informs.
"Apart from surface water, there are streams of water below the surface. That is crucial for groundwater," explains Sudarshan Das, activist and founder of Mahanadi Bachao Andolan. "Forests have to be regrown. Soil is eroding and the river bed height is also increasing," he adds. Dumping garbage and untreated sewage in the river are also big problems, he says, citing the stench at Khanagar sluice gates.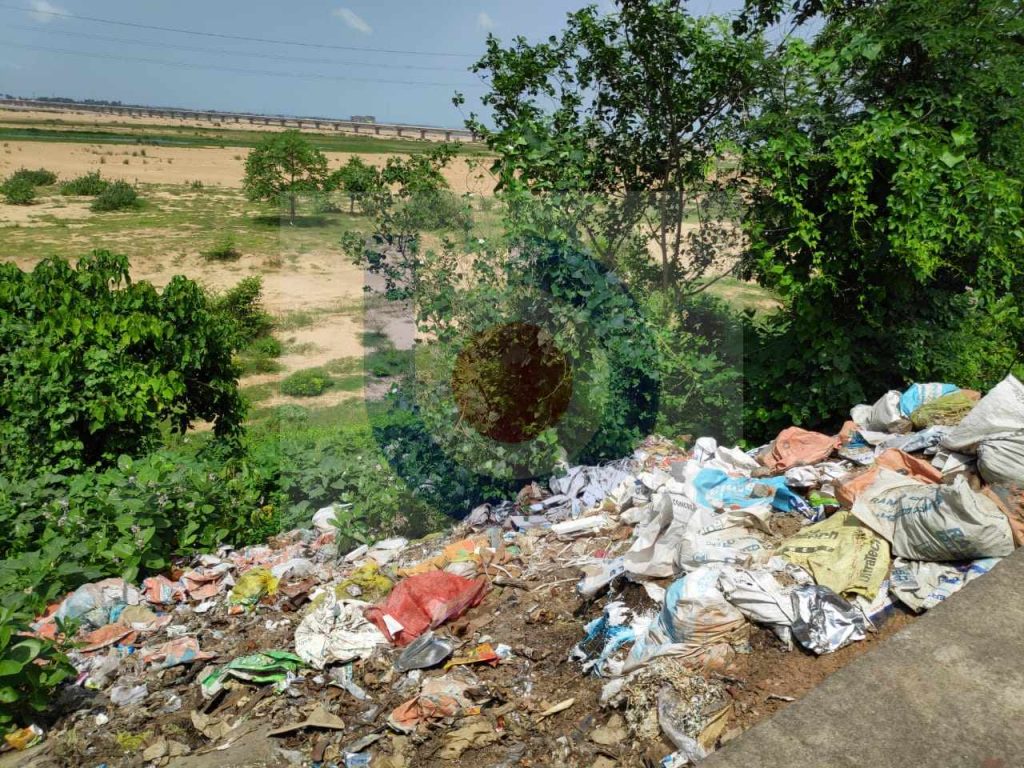 Das warns that the Central government's new inter-state river basin policy will be dangerous for rivers. If the bill passes, the Centre-appointed river basin authorities would have more power than the states and local bodies. "The intention is to exploit the rivers for urbanisation without taking care of the rivers. The right of the state over its river will reduce," he alleges.

Is There A Solution?
"A fully comprehensive plan has to be devised. Both Odisha and Chhattisgarh have to work together. Regrowth of forests, revival of flood plains, protection of ponds, lakes and other water bodies are needed," asserts Panda. "We cannot take rivers for granted any more," Das adds.
[Coming Next: Is Bhubaneswar Running Out Of Groundwater? Watch Out This Space]