1999 Super Cyclone In Odisha: Mrutyunjay Mohapatra Talks About 'Scientific' Constrains & His Prediction
Bhubaneswar: It was a day of fatal miscalculations, which saw nearly 10,000 lives being lost, according to official estimates, as tidal surges touched 7 -10 metre after 'super cyclone' slammed into Odisha around noon on October 29, 1999, with a wind speed of 270 to 300 kmph.
The landfall was between Ersama and Balikuda in Jagatsinghpur district (southwest of Paradip). However, winds of up to 260 kmph raged for over 36 hours. Its effect was felt almost for an entire day. If this was not enough, heavy rain lashed the state for three days.
Speaking to Odisha Bytes, Director General (DG) of India Meteorological Department (IMD), Mrutyunjay Mohapatra, had termed the disaster as a 'scientific failure'.
"On the afternoon of October 28, 1999, I had informed the media and government that cyclone would cross Odisha coast near Paradip the following morning. By evening, the Kolkata office said the cyclone had changed its track and instead of Paradip it will move towards Sagar Islands. But I stuck to my prediction as per my analysis. The forecast was again changed in the night and they agreed with me that it would hit Paradip," he said, pointing out the inconsistency in the forecast.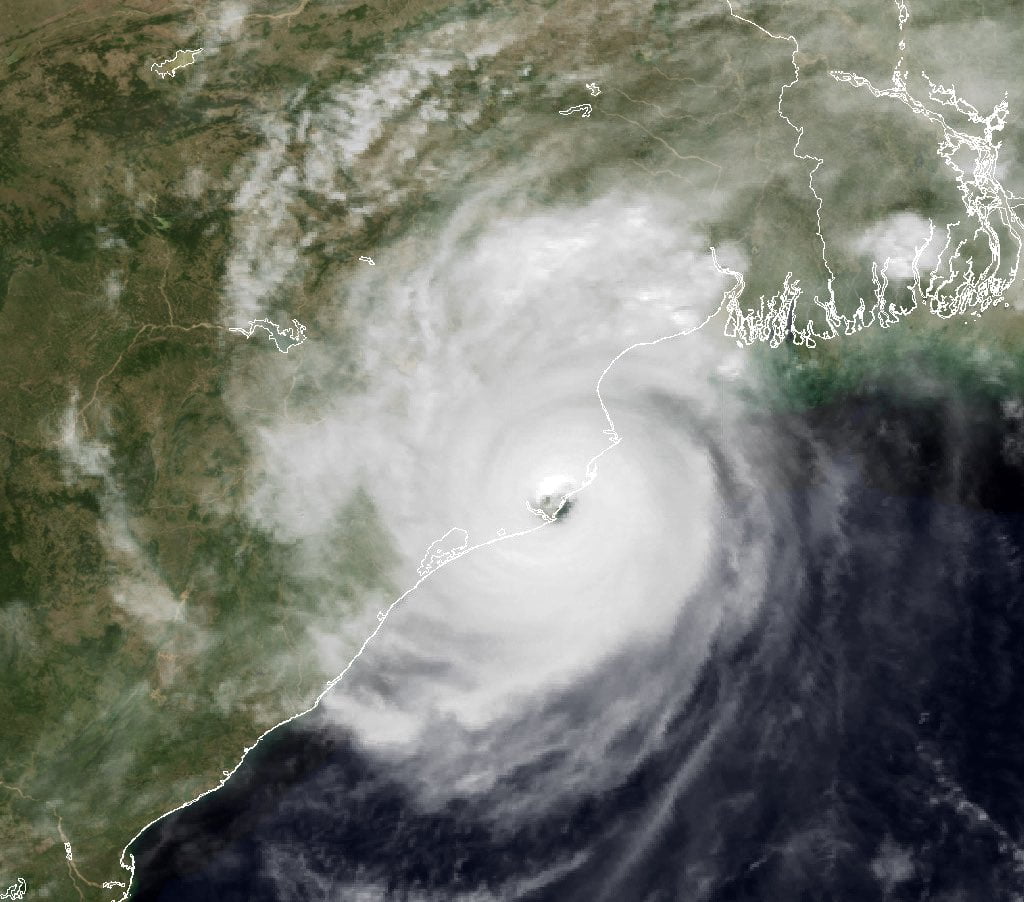 Mohapatra said they did not have the technology and modelling, and telegram and teleprinter were the only modes of communication then. "If we did an analysis at 12 pm and it would take almost 5 hours for a warning to reach Mayurbhanj from Bhubaneswar. By that time, the storm must have moved 90 km, and the impact would be different," he said.
Collecting information was also a time-consuming process. "It took almost 3 hours to collect observational data with a telex machine. In the absence of adequate number of computers, we had to do analysis manually. A timely, accurate and consistent forecast was not possible because of these constraints," he said.
The IMD was then unable to provide the wind speed and details about the impact of a cyclone.
Also Read: IMD Boss Mrutyunjay Mohapatra's 'Stormy' Story: From Cyclone Victim To Master Meteorologist
The state government also underestimated the super cyclone's intensity and the ill-prepared administration could do little to save lives. Moreover, there were not enough cyclone shelters (only 21) or pucca buildings in the coastal villages, where people could be shifted. Some efforts were made for evacuating people but those were not enough and regular bulletins were also absent.
At least 13 million people in 14 coastal districts, 28 coastal towns and two major cities of Bhubaneswar and Cuttack were affected. While the official death toll then was 9,885 people, Jagatsinghpur district alone had accounted for 8,119 people. An estimated 1,500 children were orphaned.
Odisha has since bolstered its cyclone preparedness and received international accolades for its efforts. The IMD too has improved its forecast accuracy. With Phailin, it proved to the world that India has the capability to provide accurate cyclone warning. It repeated the feat in every cyclone that followed and added more alerts, allowing people and the administration to prepare for the fury better.