Bhubaneswar: A pictorial exhibition on Odishan cultural influence across South East Asia, covering Indonesia, Cambodia, Vietnam and Thailand, is on at Lalit Kala Akademi here.
The exhibition is being organised by Resource Indica: Roots & Revelations in collaboration with Odisha Tourism
Minister of Tourism, Odia Literature, Language & Culture Jyoti Prakash Panigrahi, Principal Secretary, Department of Culture, Manoranjan Panigrahi and Commissioner-cum-Secretary, Department of Tourism, Vishal Dev inaugurated the exhibition on Monday in the presence of Ambassador of Indonesia Sidharto Reza Suryodipuro, who was the guest of honour on the occasion.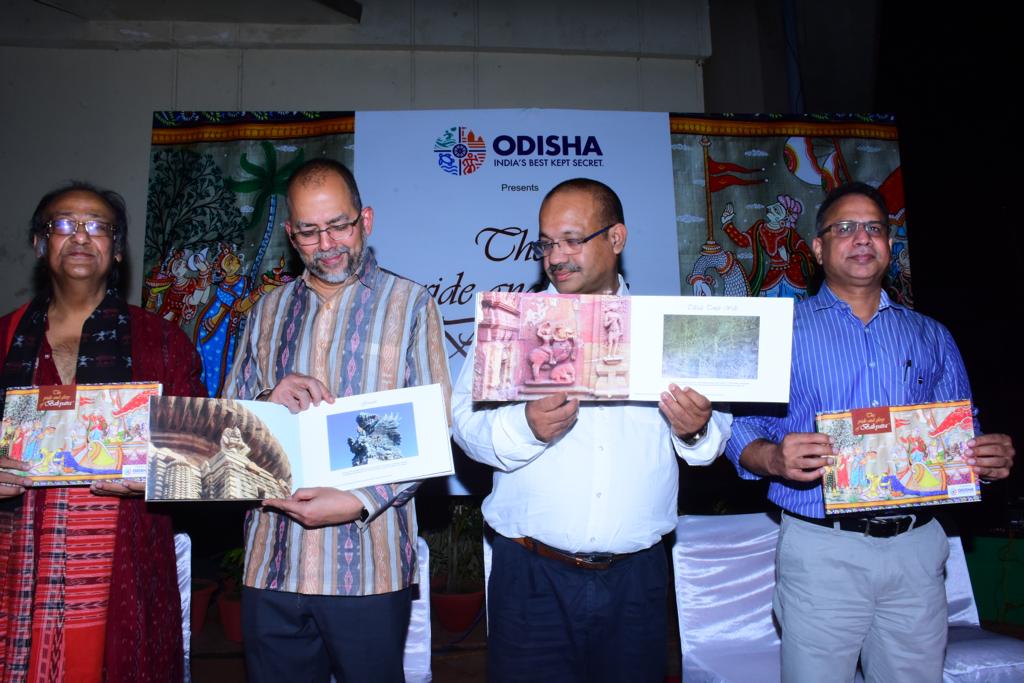 The programme included screening of a documentary film and release of a coffee-table book on the subject.
'The Pride And Glory Of Bali-yatra' is a first-of-its-kind project that is dedicated to throw new light on the glorious maritime history of Odisha and the impact of this great passage of time and glorious tides on the face of the land across South-East Asia. The presentations have been put together by Director, Resource Indica : Roots & Revelations, Sudip Sen and his core team after much research on the subject and many visits to all the countries in South East Asia to interact with people and shoot there.
Born in Cuttack and brought up in Odisha. Sen is a communication consultant by profession and writer, photographer and filmmaker by passion.
The curtain-raiser was held at Odisha State Maritime Museum, Cuttack, during Bali Jatra in November 2013. Thereafter, there have been many presentations in New Delhi, Kolkata and Bhubaneswar – in association with Indian Council for Cultural Relations (ICCR), Indian National Trust for Art, Culture & Heritage (INTACH) and Asiatic Society. Last year, 'The Pride and Glory of Bali-yatra' presented the 'View from Indonesia' – in collaboration with the Embassy of Indonesia, New Delhi.