After 15 Years Of 26/11 Mumbai Attacks, Israel Bans Lashkar-e-Taiba For 'Murder Of Indians'
New Delhi: Ahead of the 15th anniversary of the dastardly 26/11 Mumbai attacks, Israel on Tuesday banned the Pakistan-based terror group, Lashkar-e-Taiba (LeT), and called it a 'deadly' and 'reprehensible' organisation responsible for the 'murder of Indians'.
An official announcement from Tel Aviv informed that the move is in sync with Israel's attempts to support a global war on terror. The action has been taken without any request by the government of India.
The Israel Embassy in India also issued a press release, stating that the state of Israel had officially finished all relevant processes and satisfied all checks and regulations as a result of adding Lashkar-e-Taiba to the Israeli list of unlawful terror organisations. "Its heinous actions on November 26, 2008, still reverberate in force, through all peace-seeking nations and societies," it added.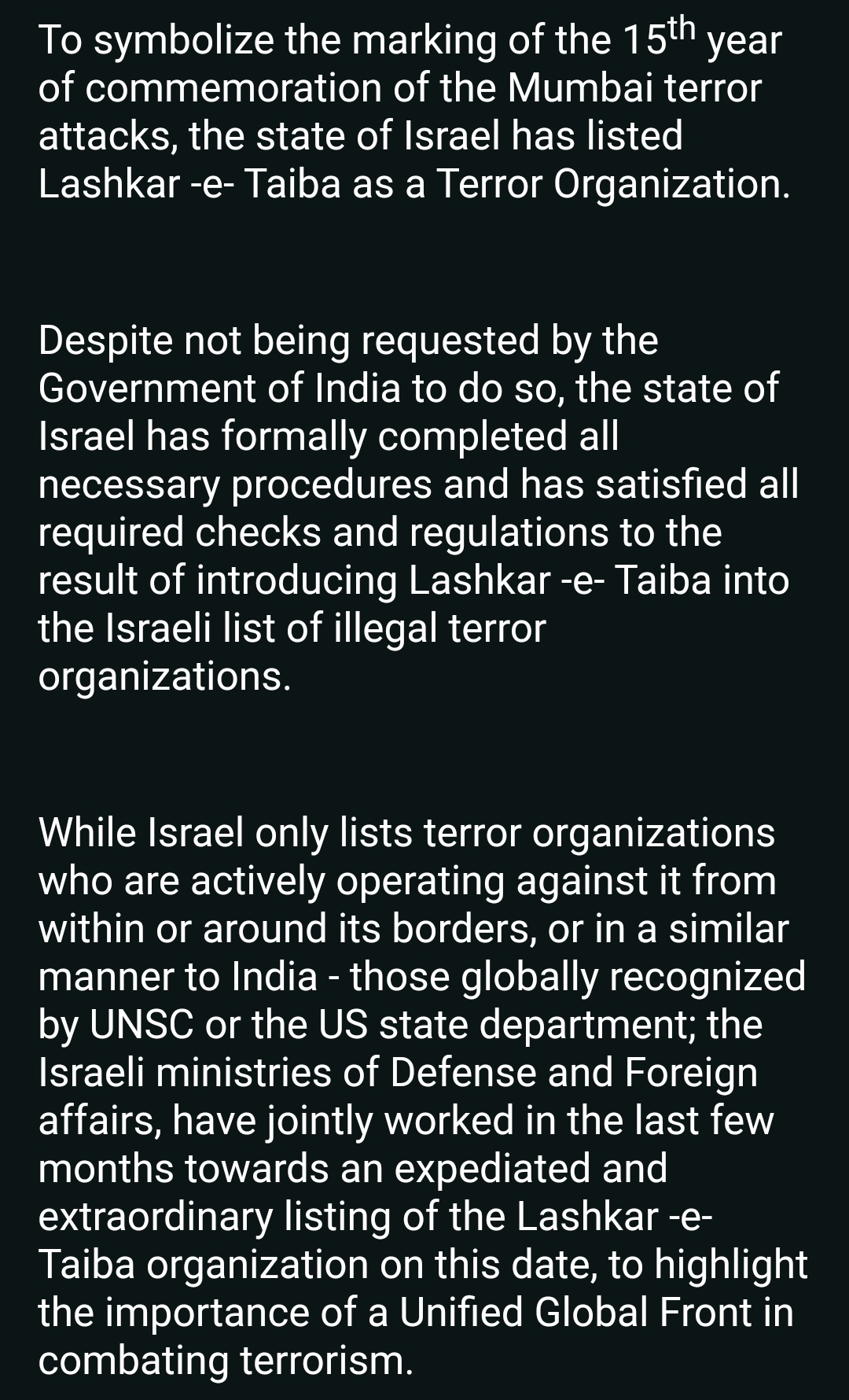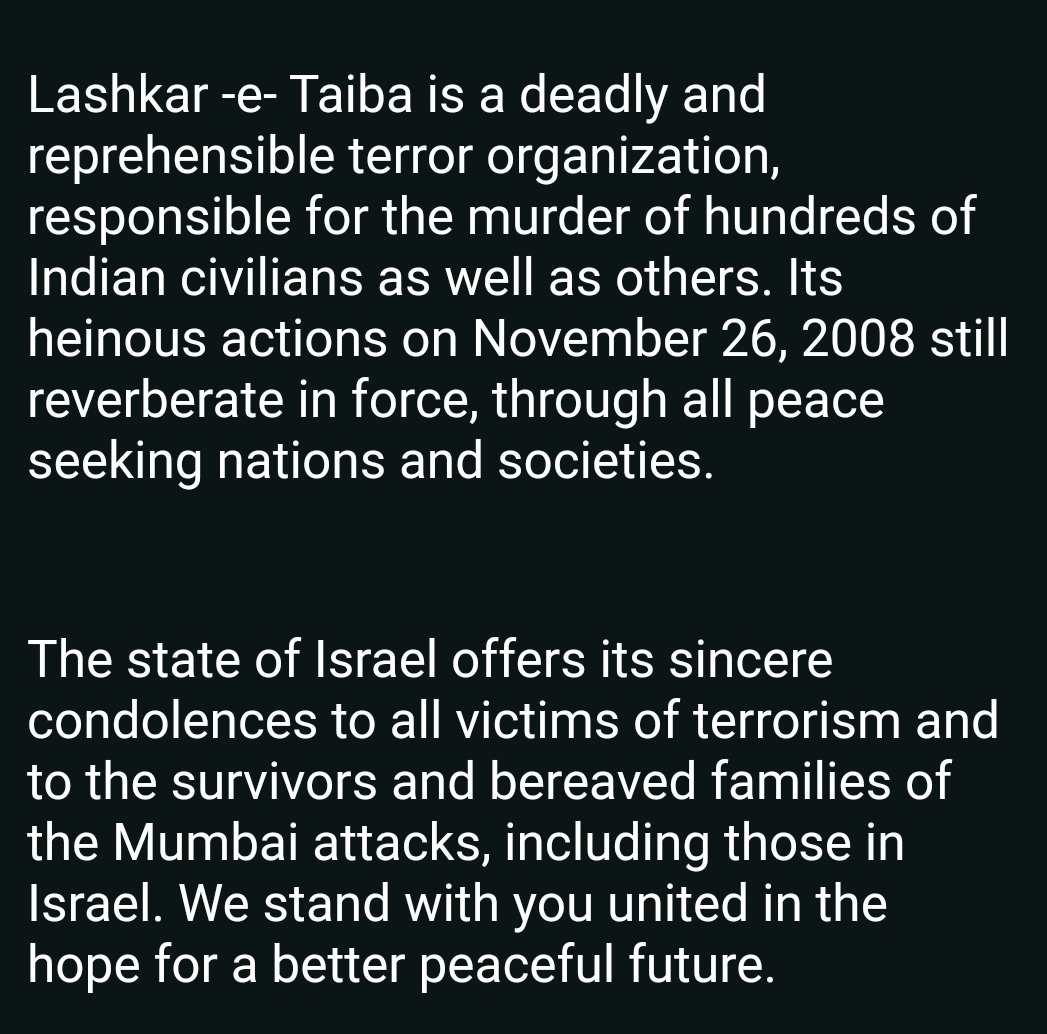 The Mumbai terror attacks carried out by 10 gunmen, connected to Lashkar-e-Taiba, at Nariman House, and the luxury hotels Oberoi Trident and Taj Mahal Pal, left 166 people dead. For both India and Israel, the Mumbai attacks also bring back memories of Baby Moshe, the youngest survivor who lost his parents in the terror strike at Nariman House.
The ban, though almost after 15 years, has come amid Israel's appeal to India to join many other countries in banning Hamas as a terrorist organisation. "I think that it is also time to officially designate Hamas also in India as a terror organisation," Naor Gilon, Israeli Ambassador to India, earlier said during a briefing with the media in New Delhi.
While India has referred to the October 7 attack as an act of terror, it has so far refrained from called Hamas a terrorist group. "As you are aware, the designation of a terrorist organisation under Indian laws is a legal matter. I would refer you to the relevant authorities in this. I think we've been very clear that we see this as a terrorist attack. But on the designation part, the relevant authorities are the best place to respond to it," said MEA official spokesperson Arindam Bagchi told the media in October.