Pollution level is at an all time high every year during Diwali, practically in the whole country. Poor air quality can result in a lot of diseases, specially respiratory ones. With just a day to go for Diwali, air purifiers are an ideal thing to invest in.
The prices of air purifiers have come down compared to earlier years and they have become affordable now. Here's a list of air purifiers you can buy under Rs 10,000, including one priced at just Rs 400!
Xiaomi
If there's tech, there has to be a Xiaomi product. Home to one of the worst air pollution in the world, the Chinese company sells two types of air purifiers here. The Mi Air Purifier 2s is priced at Rs 7,999 and 2C priced at Rs 6,499. The 2s has an OLED display with a high-precision laser sensor that detects the smallest of particles. The 2C has a HEPA filter and is suited for medium-sized rooms.
Prestige
Priced at Rs 5,999, it is one of the cheapest air purifiers in the market. It uses ioniser technology and UV light to purify air. It, however, doesn't use a HEPA filter.

Philips
Under Rs 10,000, Philips has two models – Series 800 and Series 1000 Air Purifier. It gives colour indication to show real-time air quality status. The Series 800 is priced at Rs 7,299. The Series 1000 model has VitaShield IPS & a HEPA Filter that filters 99.97 per cent airborne pollutants according to the company. It can automatically turn on in the night once the room lights are turned off. It is priced at Rs 9,838.
Eureka Forbes
The water-purifier brand of this company has a model called Aeroguard portable room purifier that has a five-stage multi-layered purification process and is priced at Rs 9,999.
MarQ by Flipkart
Flipkart's own brand MarQ has an air purifier priced at just Rs 6,999.
3M Filtrete Anti Pollution Filter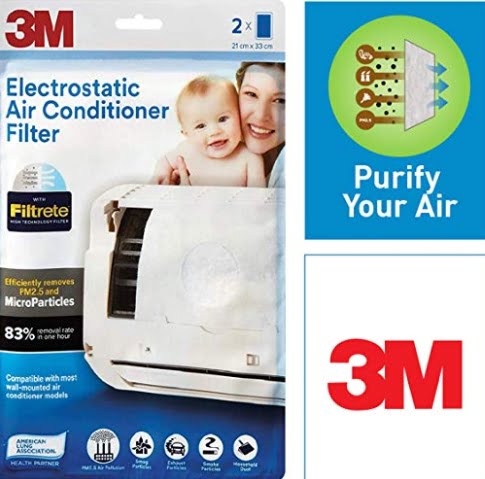 This is the cheapest way to purify the air in your house using an air-conditioner. This filter is priced at Rs 400 and you can stick it on to your air-conditioner's filter. The company claims it removes around 83 per cent of PM2.5 particles.