All You Need To Know About Luxurious Eco Retreat On Odisha's Marine Drive
It Has Been Developed At A Cost Of Rs 5 crore
Ramchandi beach on the marine drive will play host to eastern India's first 'Glamping' or Glamorous Camping festival.
The 49-day event, which will be inaugurated by Odisha Chief Minister Naveen Patnaik on Saturday (December 14), will conclude on January 31 and offers 5-star luxury facilities. There will be 50 luxury cottages along with a corporate conferencing facility to accommodate 150 participants.
Developed at a cost of Rs 5 crore, the infrastructure is an environmentally-sustainable model with zero liquid and sewerage discharge, and holistic waste management.
The tour will have a host of adventure and water sport activities, nature trails and cultural evenings including a food festival, beach market and mega evenings with cultural nights by Euphoria and Indian Ocean, besides celebrity DJs and the Bollywood's known voices like Harshdeep Kaur, Mame Khan, Benny Dayal, Papon, Divya Kumar, Salim Suleiman and Krishna Beuraa.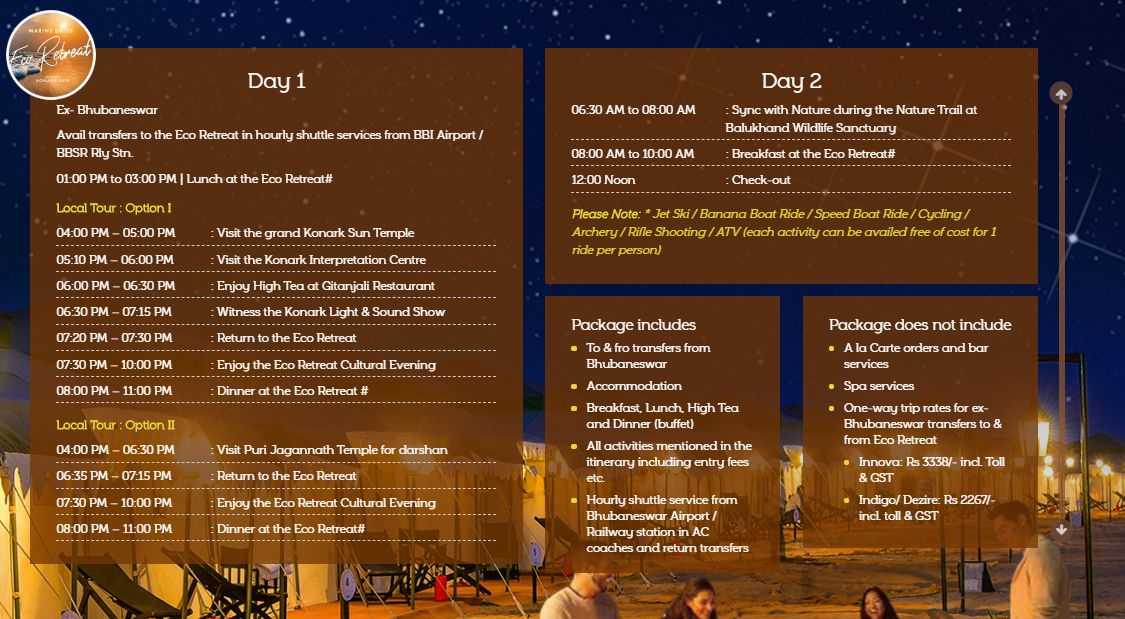 Adventure sports options such as jet ski, banana boat ride, speed boat, zorbing, parasailing, water roller, cycling, archery, rifle shooting, all terrain vehicle, and more are included in the packages.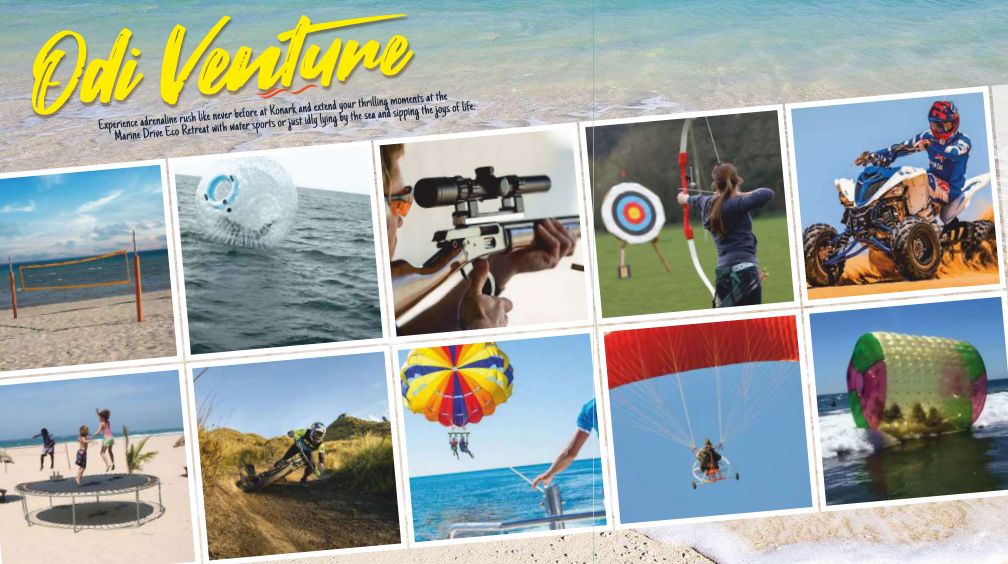 For accommodation, the packages start from Rs 6,000. The highest package of Rs 25,000 is for the presidential suite.
Packages can be booked from Odisha Tourism's eco-retreat page.