Angul: Young artist Rubelal Pradhan of Kurumatapa village under Athamallick block in Angul district is making an attempt to enter the Limca Book of Records with 3.5-inch Nandighosh, the chariot of Lord Jagannath.
It took him 16 hours to build the replica of the original Nandighosh, using unused woods, cloth, glue and colour.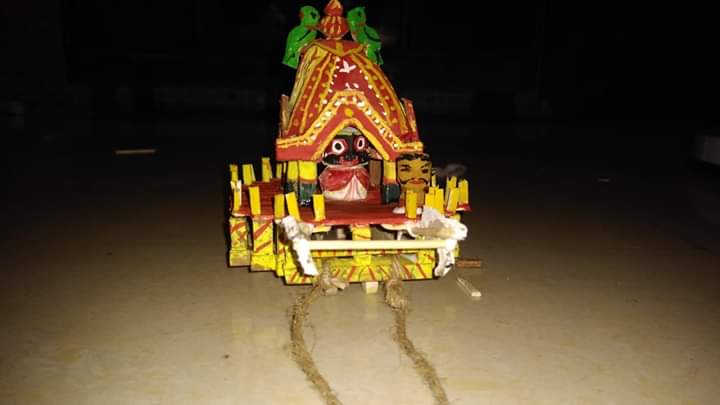 Rubelal, who is already a known sand artist in the district, has placed 0.98 inch Jagannath idol inside the 16-wheel chariot and attached a horse with a charioteer to it.
The 20-year-old hopes to break the earlier record of 4.5 inch with his smaller version of the chariot.
He also met the district collector and the chariot will be put up for display during Rath Yatra in Angul.