Anupam Kher inaugurates 3rd Kalinga International Film Festival
Bhubaneswar:  Eminent Bollywood actor and Film and Television
Institute of India (FTII) Chairman Anupam Kher inaugurated the 3rd
edition of Kalinga International Film Festival at KIIT University here
on Friday.
Speaking on the occasion, Kher said, "All dreams always come true. To
realize the dreams and to achieve the goal in life, youths should work
hard with great dedication and concentration. Cinema is amazing and
full of dreams. I had to dream to be an actor. I never got 38 percent
mark in my education life. I was not good in studies or in sports. But
what I have today due to my hard work and dedication."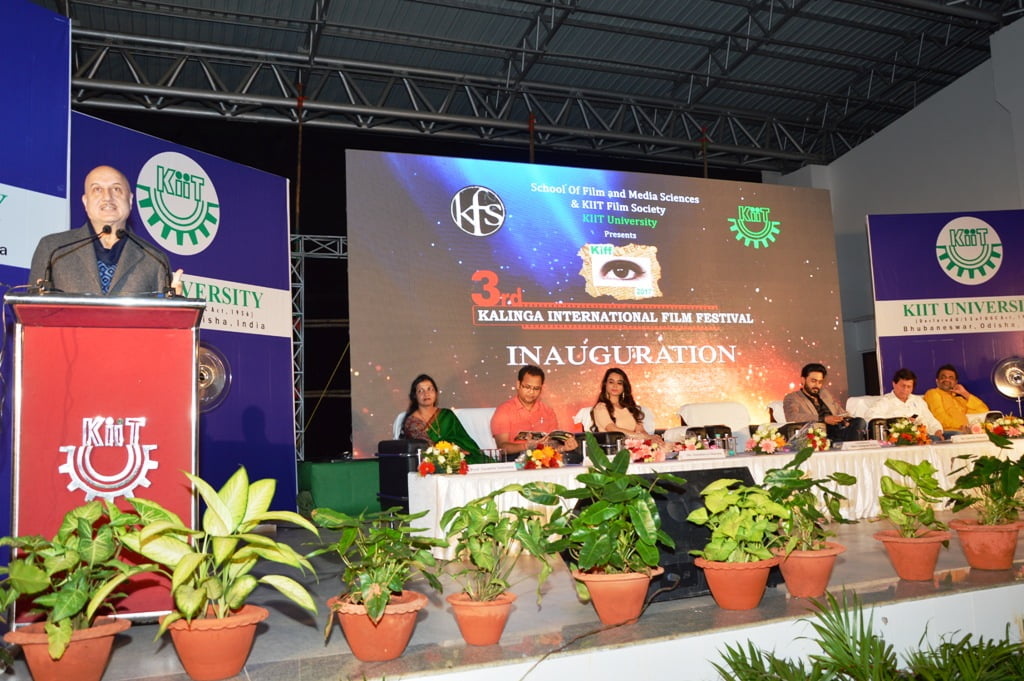 During the three-day festival organized jointly by KIIT School of Film
and Media Sciences and KIIT Film Society, as many as 25 films of
various Indian and international languages will be screened.
Among others Ganga Kumar, Director, Ministry of Planning, Government
of India; Dr. Achyuta Samanta, Founder, KIIT & KISS; Sattwik Mohanty,
Director, 'Ranchi Diaries'; Soundarya Sharma, Heroine of 'Ranchi
Diaries'; Dr. Sasmitarani Samanta, Registrar, KIIT University and
Himashu Khatua, CEO, KIIT School of film and Media Sciences were
present during the inaugural session.
The festival began with the screening 'Ranchi Diaries' directed by Sattwik Mohanty. Other films to be screened during the three-day festival are Chloe from France, Jackpot from Vietnam and Indian films including Bakul, Onyo Poalaa, A World Within Four Walls, Upahar, Roadside  Scientists, Ardhonariswar, The Machine, Teorm Kite, Pounopunik, Statement After My Poet Husband's Death, Alone, Call Girl, Bahurupi, I Am Sorry and Ishara.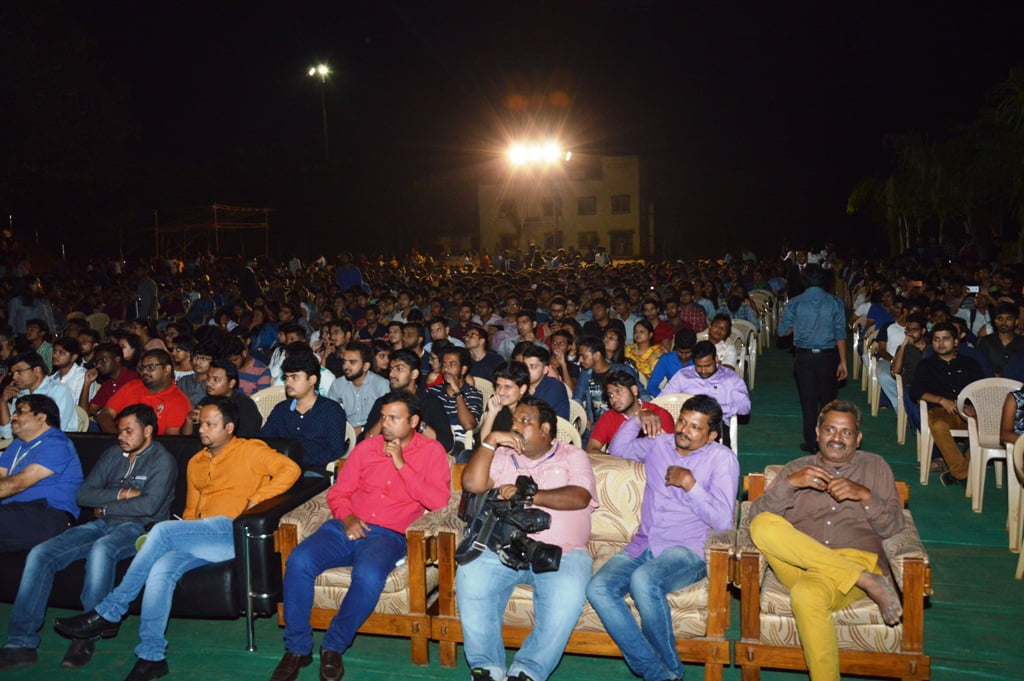 The other major attraction of the film festival are forum activities inclusive of theatre performances, interactive quiz sessions, fashion show, writing competitions, short film making, Mono acts, photography exhibitions and mannequin challenges. The Kalinga film festival has been a host to film making workshop and photography workshop in partnership with Canon India.