Bangalore Raps & Rocks To Help Odisha's Fani Victims
A fundraising event for Cyclone Fani's victims at the Hard Rock Cafe in Bangalore on June 22 was a huge hit. Audiences lapped up performances by hard rock band "Girish and The Chronicles"; Bangalore-based rock band "Thermal and a Quarter"; Rapper Big Deal; music composer, multi-instrumentalist, artist, performer and sound designer Tosh Nanda; and Bangalore-based band Gauley Bhai Gauley Bhai.
The event, organised by Visionate Youth Organization, saw a footfall of 300, consisting mostly people from various corporates, colleges and youth organizations.
About The Performers
Girish And the Chronicles: This is a Hard Rock band founded by lead vocalist/guitarist/songwriter Girish Pradhan in Gangtok, Sikkim, on October 18, 2009. Their originals draw inspiration from day-to-day struggles, war, interpersonal relationships, life onstage, backstage, offstage and reminiscing rock and roll experiences of the band. In mid-2010, their single Yesteryears was nominated and awarded a silver trophy at the Suncane Skale Festival in Montenegro, Europe.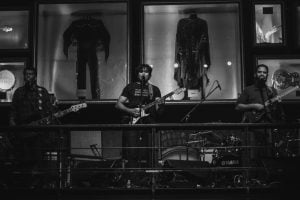 Thermal And A Quarter: This is a Bangalore-based rock band since 1996. They've released seven albums, including the first Indian concept album and the first triple album from the continent. They've played in the US, Europe and all over Asia and been featured on radio shows and magazines across the world.
Bruce Lee Mani, the face of Thermal and A Quarter is the only Indian guitar player to have won the Rolling Stone Magazine "Guitar Player of the Year" Award twice, in 2009 and in 2012. In 2011, Bruce also won the Leon Ireland "Vocalist of the Year" Award.
Rapper Big Deal: He started rapping at the age of 17 after watching the movie 8 Mile. Inspired by the rawness and sheer power of the freedom of expression, he began to pen down his own thoughts in the form of rhymes. In the beginning it was more of a way to stand out and gain attention, but things got serious when he started using rap as a tool to vent.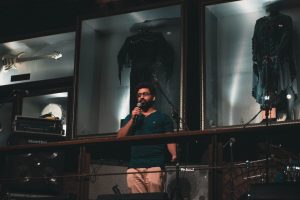 Tosh Nanda: Tosh is a music composer, multi-instrumentalist, artist, performer, sound designer with many international and regional feature films to his credit and has composed music for news channels, games, advertisements and music videos. He is among the pioneers to bring Epic Rock into the Indian music scene.
Tosh came to Chennai to pursue his musical dream in 2007. After completing his sound engineering from the prestigious L.V. Prasad Film & T.V. Academy, he further carried his musical journey by getting into A. R. Rahman's K.M. Music Conservatory and over the years got great exposure and opportunity to work with the best in the industry.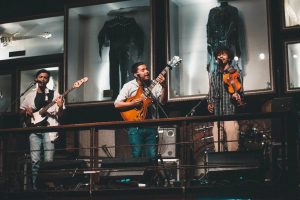 Gauley Bhai Gauley Bhai: This is a Bangalore-based band, formed in 2017. Veecheet, Siddhant and Anudwatt are originally from Kalimpong, and Joe from Calicut. This intersection of geographies and musical roots is the essence of Gauley Bhai's music. Joro (fever) is their first album, a thematic exploration of love, identity and memory, which launched on June 5, 2019.
Organiser
Visionate Youth Organization is a youth organisation registered under Yuva Sangathan, Bengaluru Urban, Ministry of Youth Affairs and Sports, Government of India. It's founder and president Ansuman Mohapatra gave a detailed account of the various calamities Odisha has faced and the way it has negatively impacted growth in the state.
He said technology helped minimize loss of lives but hit infrastructure, property and agriculture hard.
Visionate had arranged the fundraising event to bridge this loss and the money raised through sale of tickets will go to the Odisha Chief Minister's Relief Fund.
Mohapatra has been awarded by the Indus Entrepreneurs, Chennai (2015), Harvard Conference and Hong Kong (2016) for his contribution to entrepreneurship and social work.